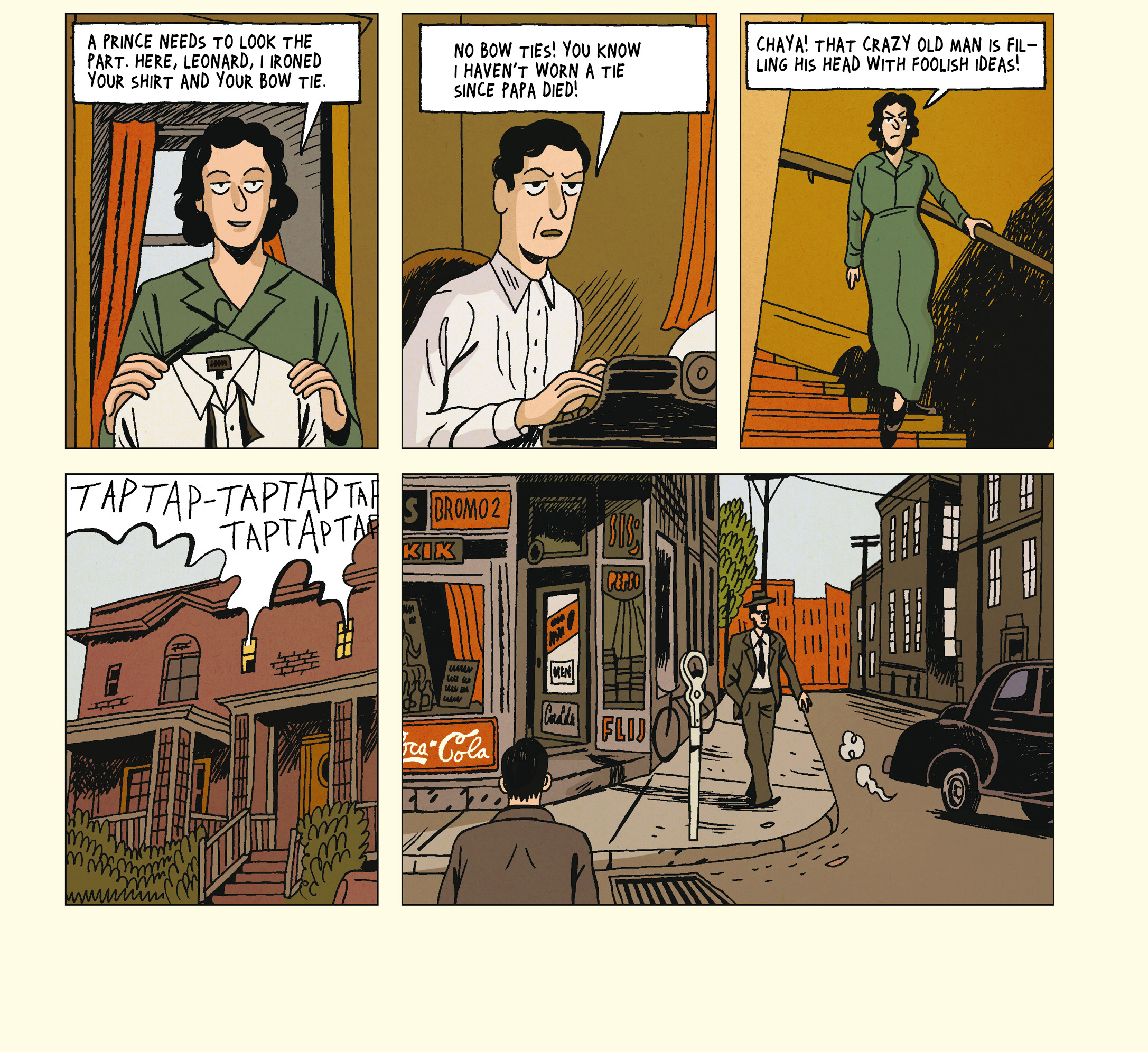 Leonard Cohen and Tunnels featured in the San Bernardino Sun
"Leonard Cohen: On a Wire"

By Philippe Girard

(Drawn + Quarterly)

Cartoonist Philippe Girard imagines the life of Leonard Cohen, taking readers on a journey through the late singer, songwriter and poet's storied career. Girard, who is based in Quebec, dives into Cohen's life with both reverence and humor. Readers are carried through Cohen's youth in Montreal and his later experiences in London, New York City, Los Angeles and the Greek island of Hydra. You'll peek inside his interactions with Janis Joplin, Joni Mitchell and Phil Spector, and get a glimpse into his struggles that led to the immense, late-career popularity of "Hallelujah" (even if many people didn't realize he'd written it). This biographical graphic novel was initially released in French in early 2021, while venerable indie publisher Drawn & Quarterly dropped the English translation later in the year.



"Tunnels"

By Rutu Modan

(Drawn + Quarterly)

Who owns the relics of the past? On the surface, that's the question inside "Tunnels," from the excellent Israeli cartoonist Rutu Modan. Dig deeper, though, and you'll see that the latest effort from Modan, who has won Eisner Awards in 2008 for "Exit Wounds" and in 2013 for "The Property," is asking readers to think about a lot more than that. "Tunnels" is a misadventure following Israeli archaeologists and their collaborators on the search for the Ark of the Covenant, which they believed is buried under Palestinian land. Illustrated in a clear, clever style reminiscent of Tintin creator, Hergé, it's a story about ambition, greed, survival and divisions that go beyond a literal wall.