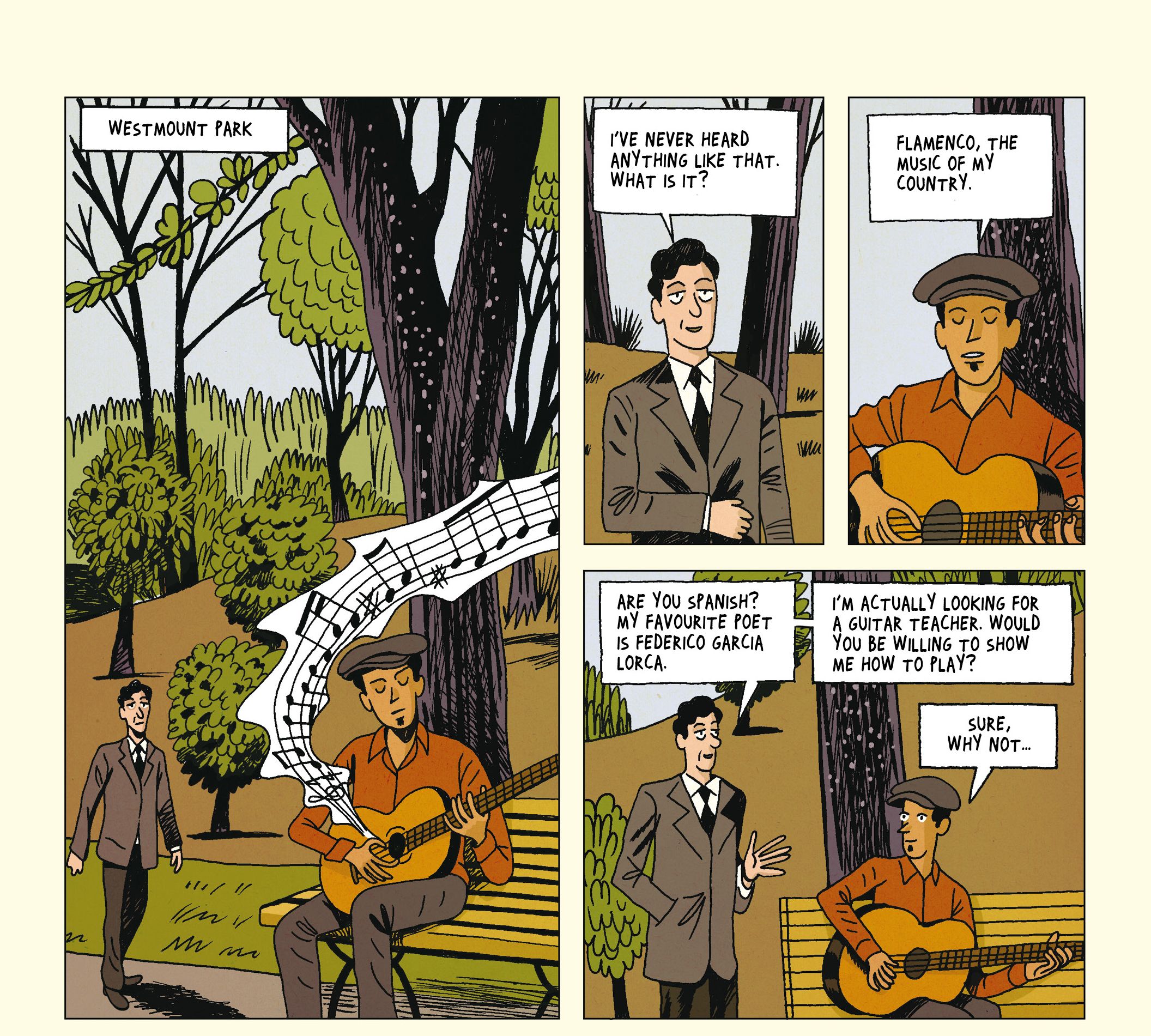 Leonard Cohen: On a Wire on CBC Music books list
Leonard Cohen: On a Wire
 is a graphic biography of the legendary musician and poet. Written with details and drawn with rich colours by cartoonist Philippe Girard, 
Leonard Cohen: On a Wire
 is an engaging portrait of a cultural icon.
Girard is a comics artist from Quebec. He published his first comic in a children's magazine when he was eight and has since published more than 20 books. His comics have received awards such as the Joe Shuster and the Bedeis Causa Awards.