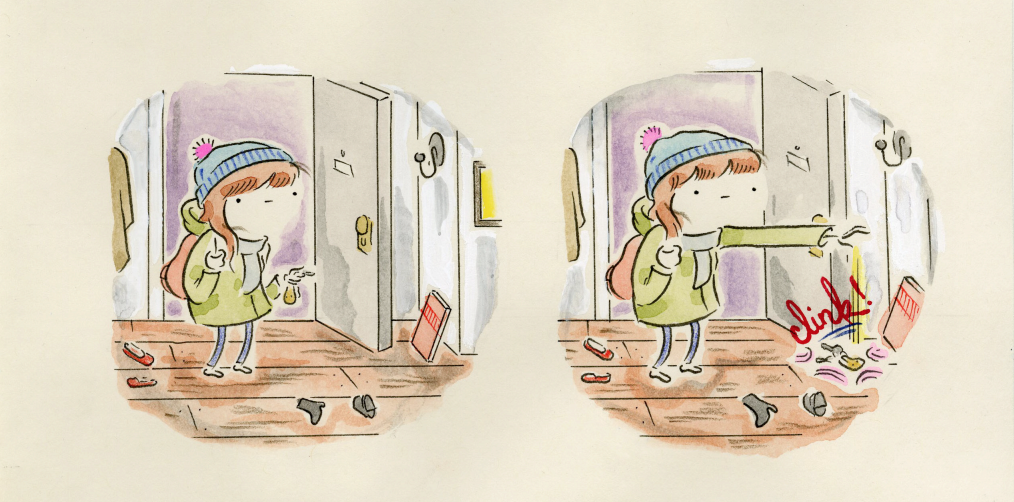 New Drawn and Quarterly titles are "a balm in troubled times"
Few things in the world right now are as they should be, but art continues, as ever, to document the joys and sorrows of human existence. Comic shops and bookstores were closed for a while, but publishers—Montreal-based Drawn & Quarterly foremost among them—have continued to release amazing graphic novels that are well worth your precious in-person or online shopping dollars. Here are some of D & Q's recent titles.

Nori By Rumi Hara
All is right in four-year-old Nori's world, which happens to be suburban Osaka circa 1986. What the little girl can't see, but which Rumi Hara shows us beautifully with masterful brushwork and tenderly evocative storytelling, is that her world is fraught and bound to change. With her overworked parents largely absent, Nori is being raised almost single-handedly by her frail and aging grandmother, who can hardly keep up with her. In Nori's eyes, however, these days of catching tadpoles and causing mischief stretch out before her like an endless kite string.

Wendy, Master of Art By Walter Scott
Wendy is an aspiring artist with a lot to prove, mostly to herself. An MFA student at a small-town Ontario university—presumably based on the University of Guelph, where the author completed his own MFA in 2018—Wendy struggles with self-doubt while navigating a number of potential minefields. These include the insular art world's unique brand of political correctness, and polyamory, which our protagonist quickly learns isn't quite as freeing as the pamphlets make it out to be. It's all funnier than it sounds, and so is Scott's habit of dilating his characters' pupils to outlandish extremes in moments of heightened emotion.
I Know You Rider By Leslie Stein
Leslie Stein didn't plan to get pregnant, let alone through a one-night stand with a dude in a band who declared that relationships "just don't work". The Brooklyn-based cartoonist did, though, and in this frank memoir, she makes it clear that although her decision to terminate the pregnancy was made without regret, it didn't come without a complicated emotional journey that forced her to examine what she really wanted from her life.
Sweet Time By Weng Pixin
Not so much a graphic novel as it is a collection of illustrated ruminations on relationships—mostly the painful endings and awkward beginnings of romantic ones—Sweet Time is also just a lovely book to look at. (This helps make up for some of its downright heartbreaking content.) Singapore's Weng Pixin eschews comic-book conventions in favour of a loose and playful style of art that stitches together painterly expressionism and travel-diary immediacy.
The Swamp By Yoshiharu Tsuge
His might not be a household name outside of Japan—or perhaps even within it—but Yoshiharu Tsuge revolutionized manga in his heyday. Widely credited as the first Japanese artist to create autobiographical comics in the 1950s, Tsuge continued to push the boundaries of the form in the '60s. The stories in The Swamp, which covers the years 1965 and '66 and is the first of seven volumes, show Tsuge at the height of his powers. Set in the ancient Japan of warlords and samurai, "The Ninjess" is a straightforward but brilliantly paced tale of a revenge delivered cold but satisfying. "The Swamp", on other hand, is barely a story at all; a wandering hunter meets a girl who invites him to spend the night at her family home. Almost everything else that takes place happens inside the characters' heads, but Tsuge wisely lets the reader fill in the blanks—a storytelling instinct that was decades ahead of its time.
A couple of other D & Q titles to watch for: Department of Mind-Blowing Theories, a collection of STEM-inspired comics by Guardian cartoonist Tom Gauld (it came out in April); and The Loneliness of the Long-Distance Cartoonist, Adrian Tomine's memoir about his career in comics (due out July 21).