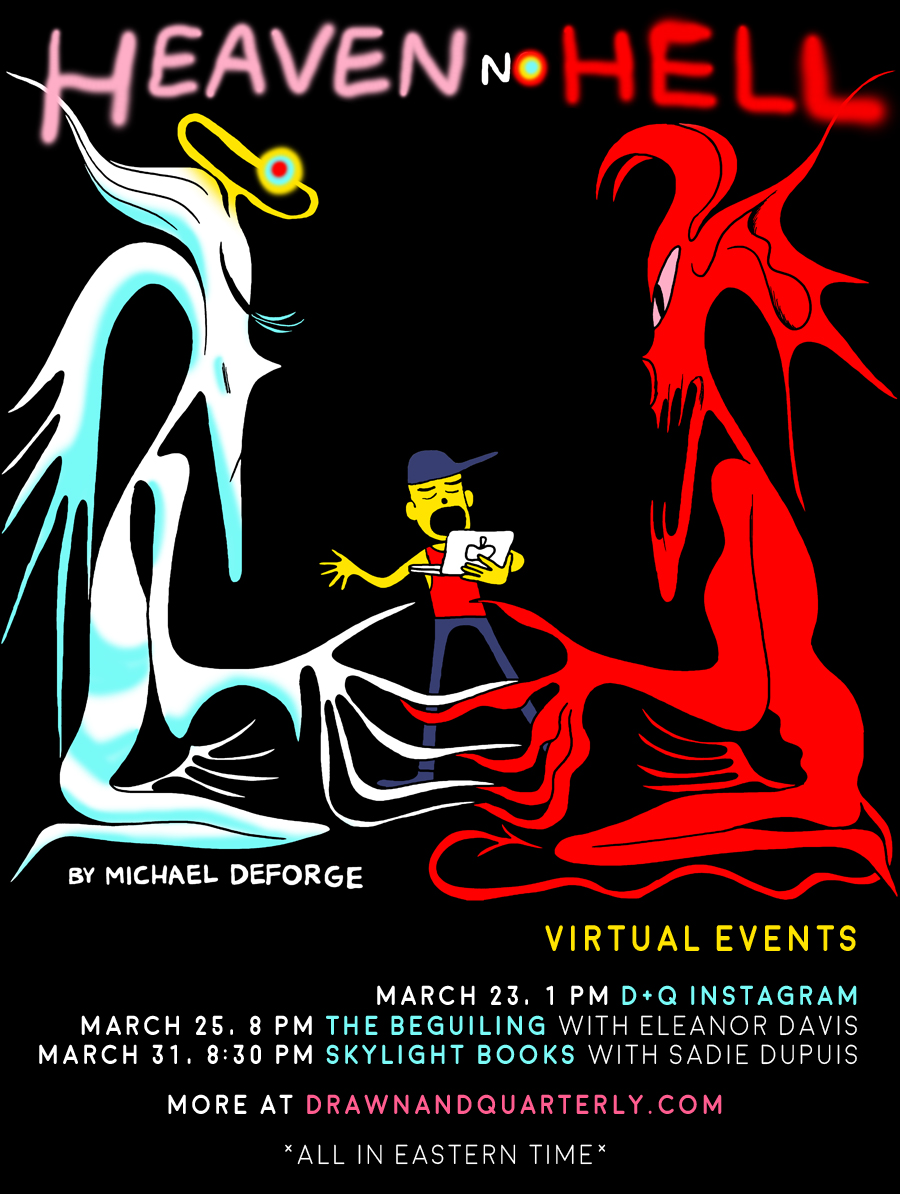 PAST EVENT
Michael DeForge's Virtual Heaven No Hell Tour
Heaven No Hell (in stores March 23) collects Michael DeForge's best work yet. His ability to dig into a subject and break it down with beautiful drawings and sharp writing makes him one of the finest short story writers of the past decade, in comics or beyond. Join him on his Virtual Heaven No Hell Tour this March!
DeForge begins his tour with At Home with D+Q, the Instagram live series on our Instagram. He'll take over our Instagram and go live on pub day, March 23 at 1pm Eastern. You can submit all your best questions and he'll answer 'em! Then, on March 25th at 8pm Eastern, Michael sits down with The Hard Tomorrow author Eleanor Davis at The Beguiling. Register here.
On March 31st at 8:30pm Eastern / 5:30pm Pacific, DeForge launches the collection at Skylight Books LA, with guitarist, songwriter & singer of the rock band Speedy Ortiz, Sadie Dupuis. Come join the festivities and don't forget to order your copy of Heaven No Hell! RSVP here.
Finally, on April 3rd at 8pm, Michael will go live on Twitch where he'll do a reading and answer questions from the audience!
Preorder from Skylight Books, and you'll receive a signed bookplate. If you preorder your book from The Beguiling, you'll get a signed copy.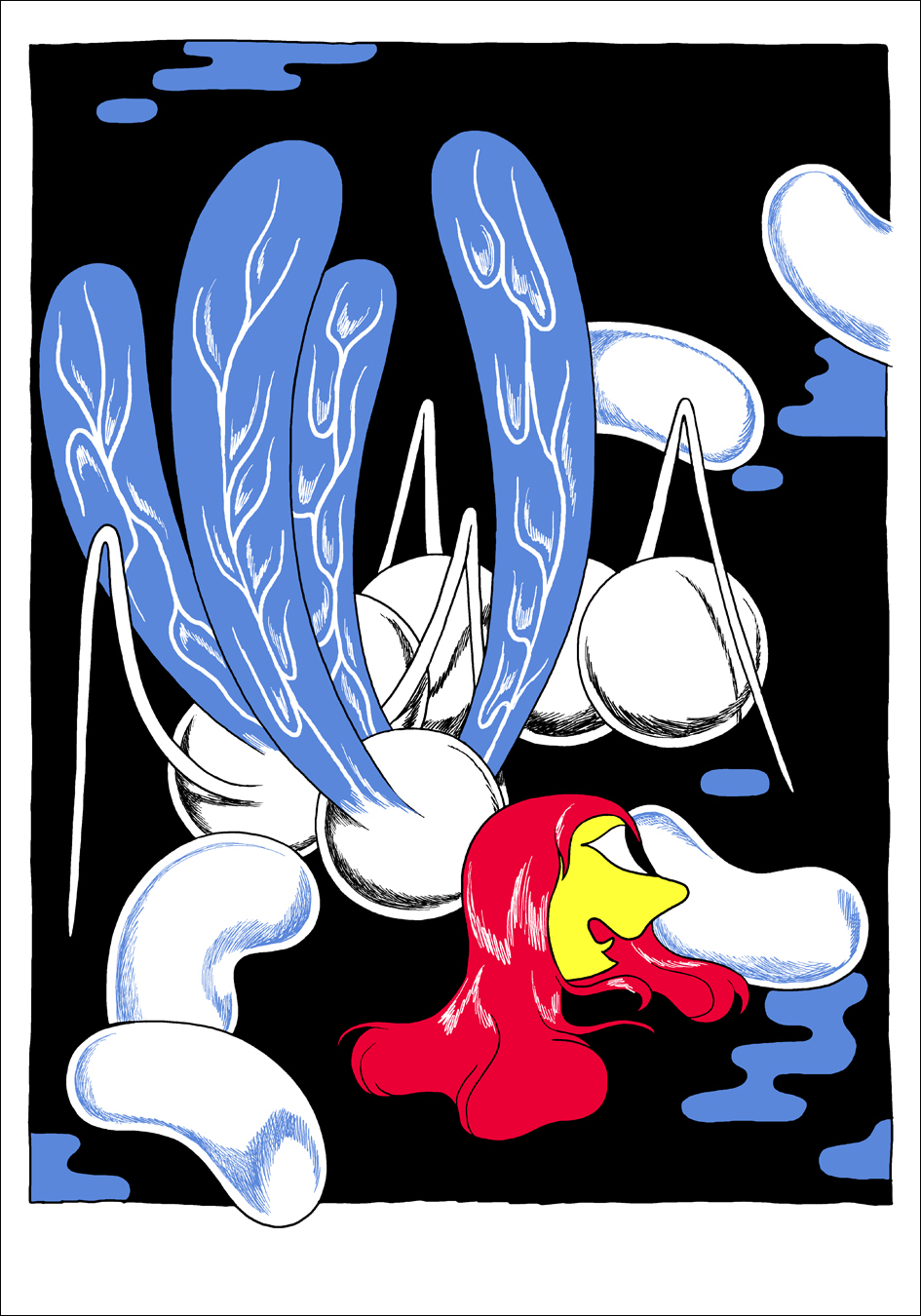 *Times below in Eastern*
You might also like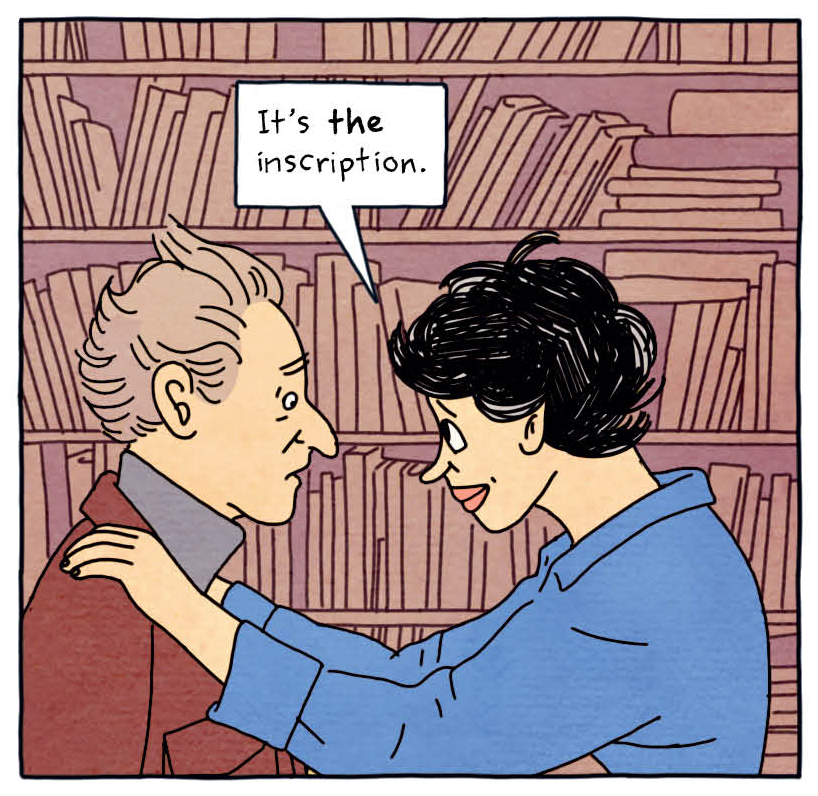 Sunday, January 23, 2022
03:00pm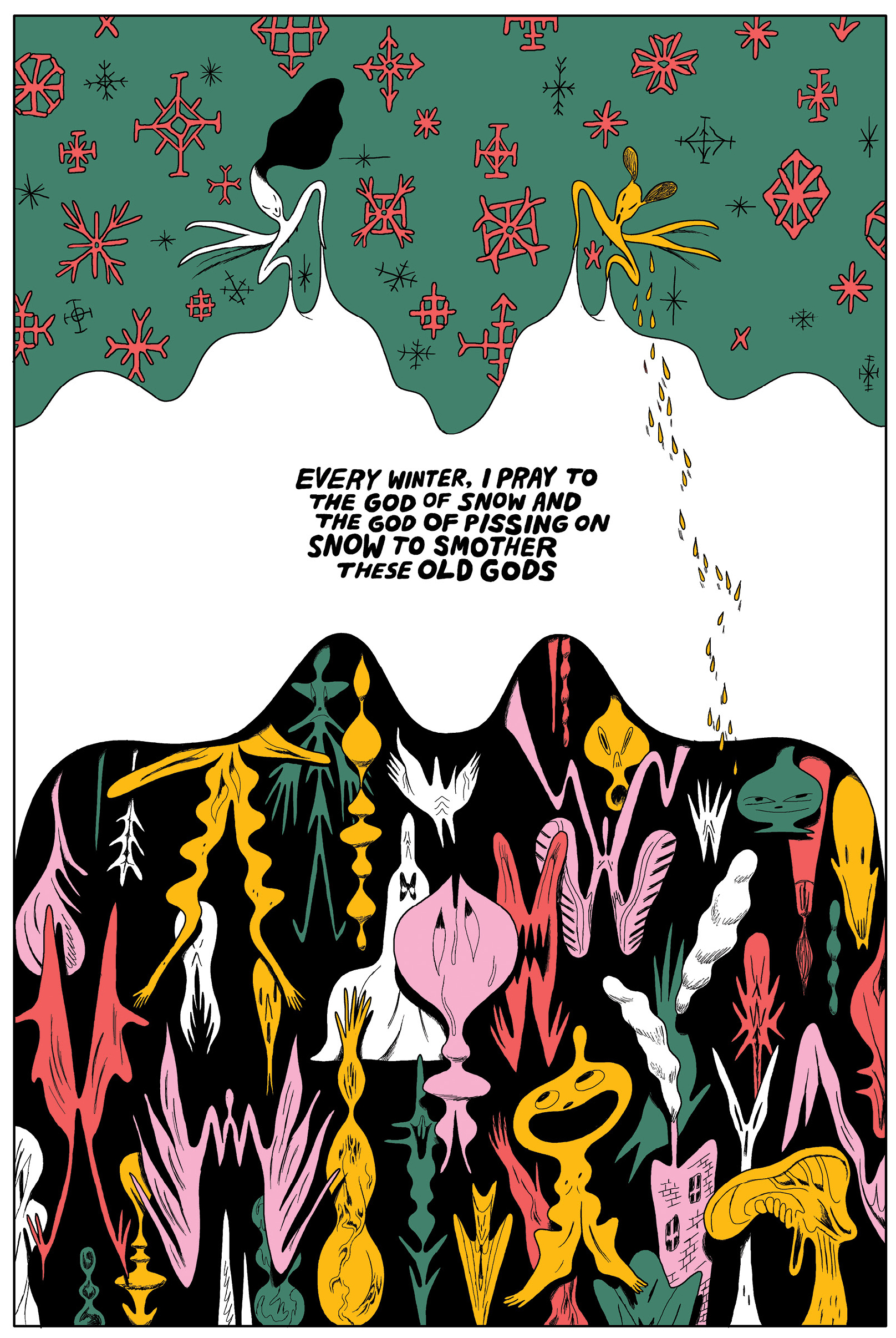 Friday, January 7, 2022
01:00pm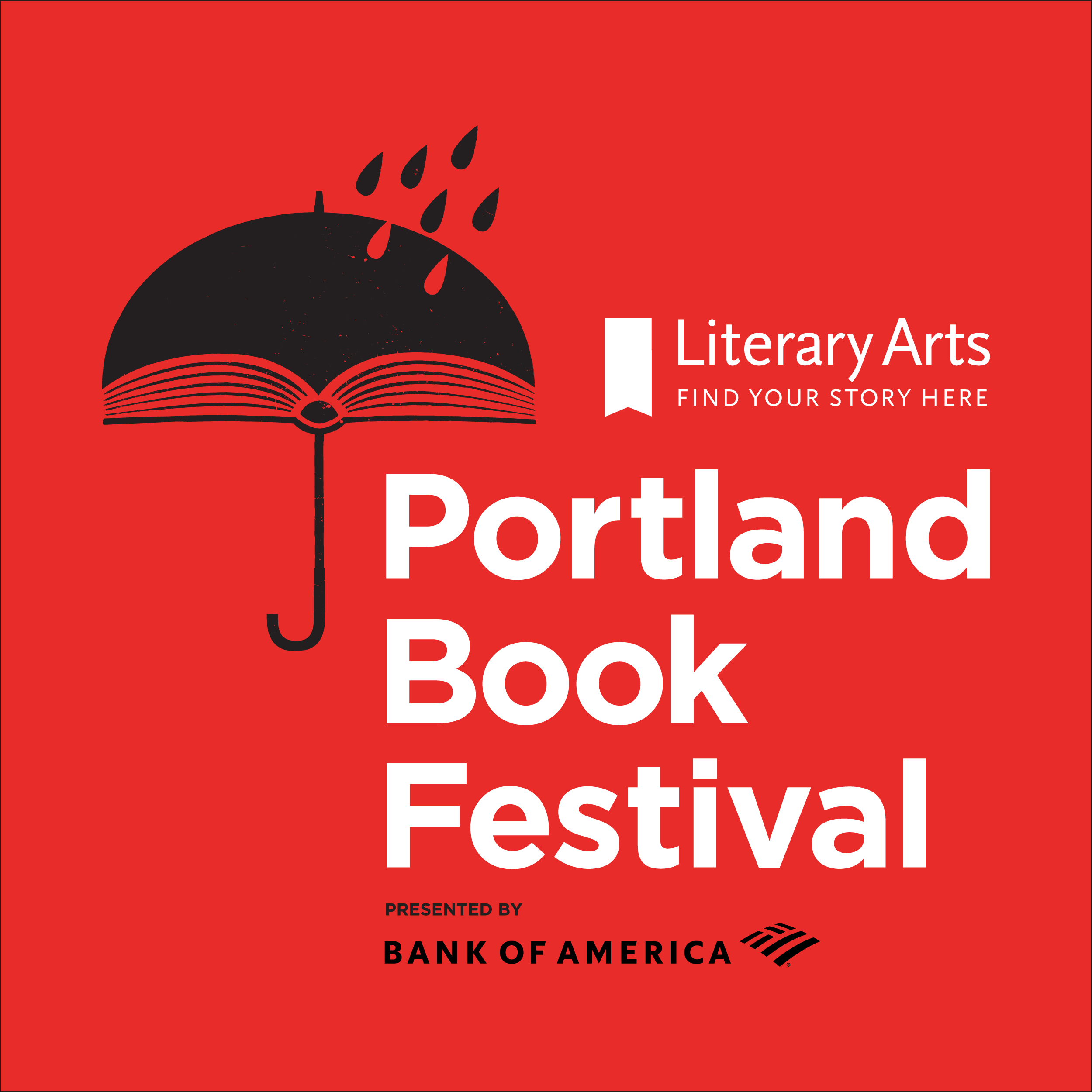 Tuesday, November 9, 2021
10:00pm