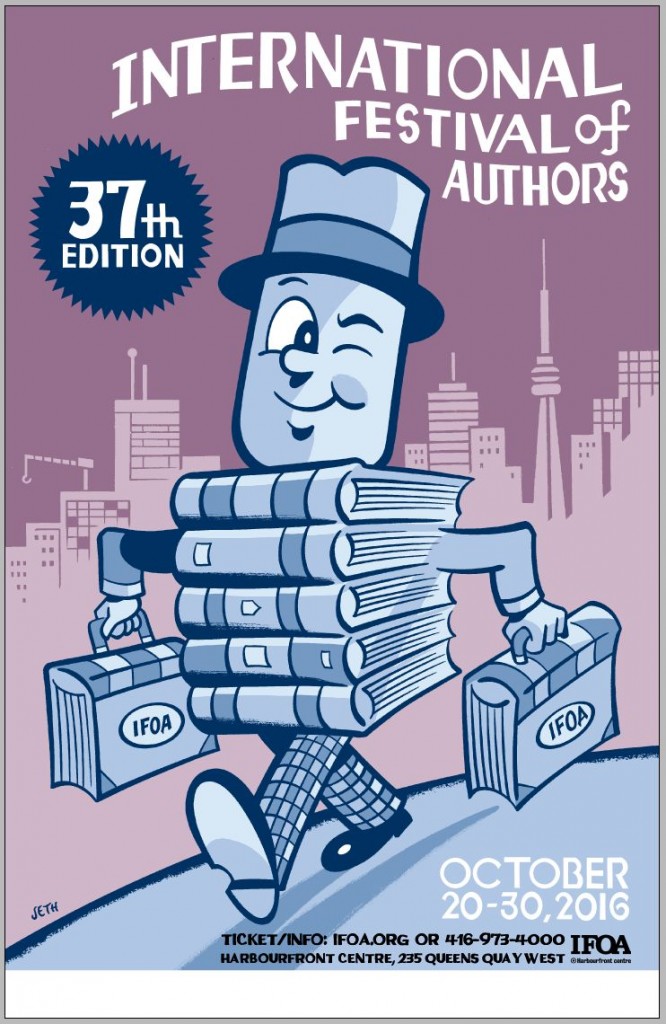 PAST EVENT
IFOA 2016 in Toronto
The IFOA (International Festivals of Authors) presents the finest international novelists, poets, playwrights, short story writers and biographers, and provides Canadian writers with an internationally recognised forum in which to present their work.
This year's 2016 festival poster art is designed by none other than acclaimed Canadian cartoonist Seth! You can find more of Seth's work on IFOA postcards, programs, and their website.
Seth will also be curating the "Five Ways" exhibit in the Harbourfront Centre's Artport Gallery. The exhibition features the works of Nina Bunjevac, Michael Deforge, Nick Drnaso, Jon McNaught, and Chris Oliveros all of whom will be participating in the festival this year. The Five Ways exhibition explores the work of five different artists and their unique aesthetics and methods. The opening reception will take place on Friday, September 23 from 6–10pm. The event is free and open to the public.
Head over to Harbourfront Centre Bill Boyle Artport at 235 Queens Quay W, Toronto, ON M5J 2G8. The gallery is open Tuesday-Sunday from 12pm to 6pm, with the exception of Thursday, when it is open until 8pm.
"Five Ways" runs from September 24th to December 22nd, 2016.
Be sure to also check out the "Five Ways" panel. It takes place on Saturday, October 22, 2016 - 8:00 PM at the Lakeside Terrace on 235 Queens Quay West, Toronto ON M5J 2G8. Tickets cost $15.00-$18.00.
You might also like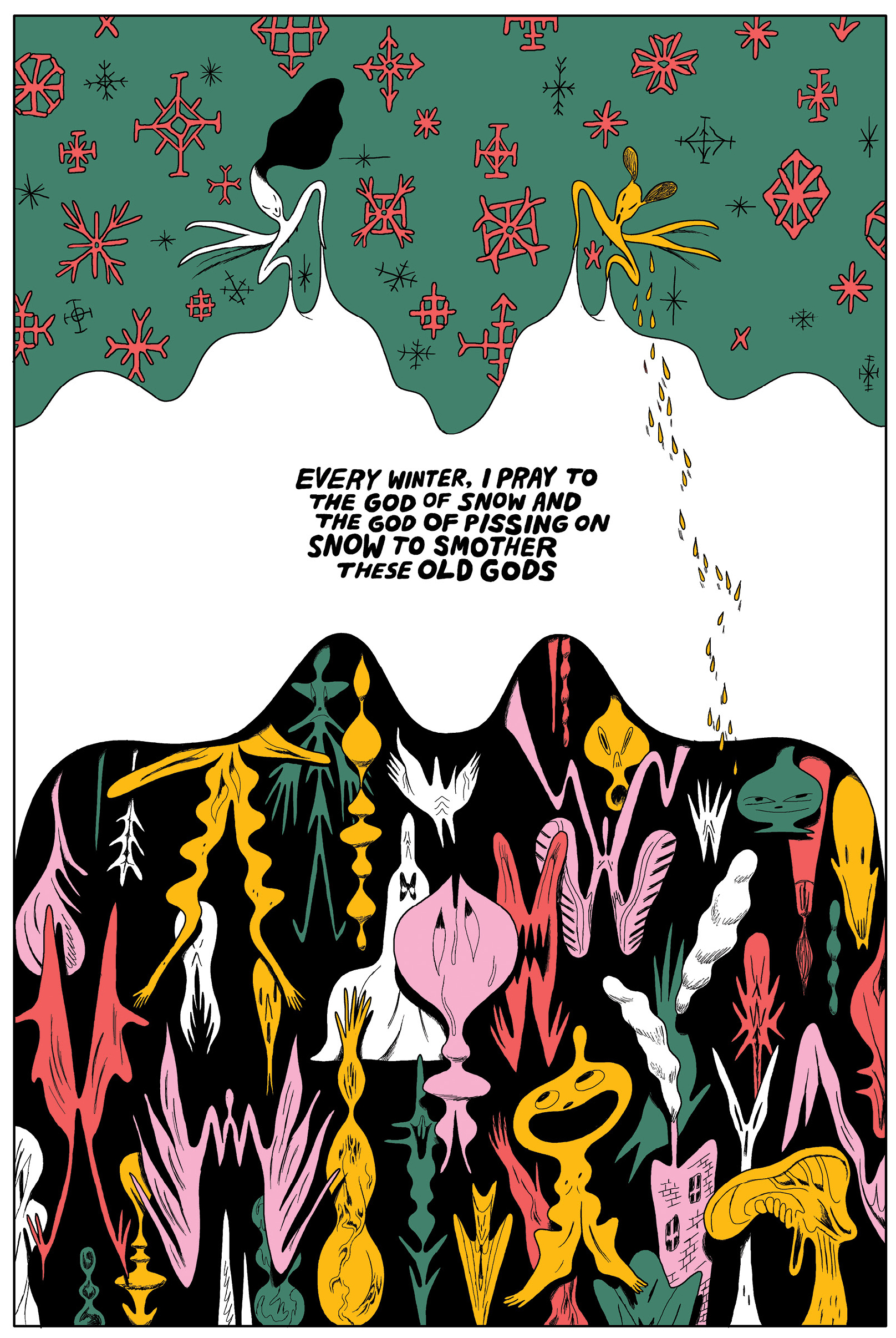 Friday, January 7, 2022
01:00pm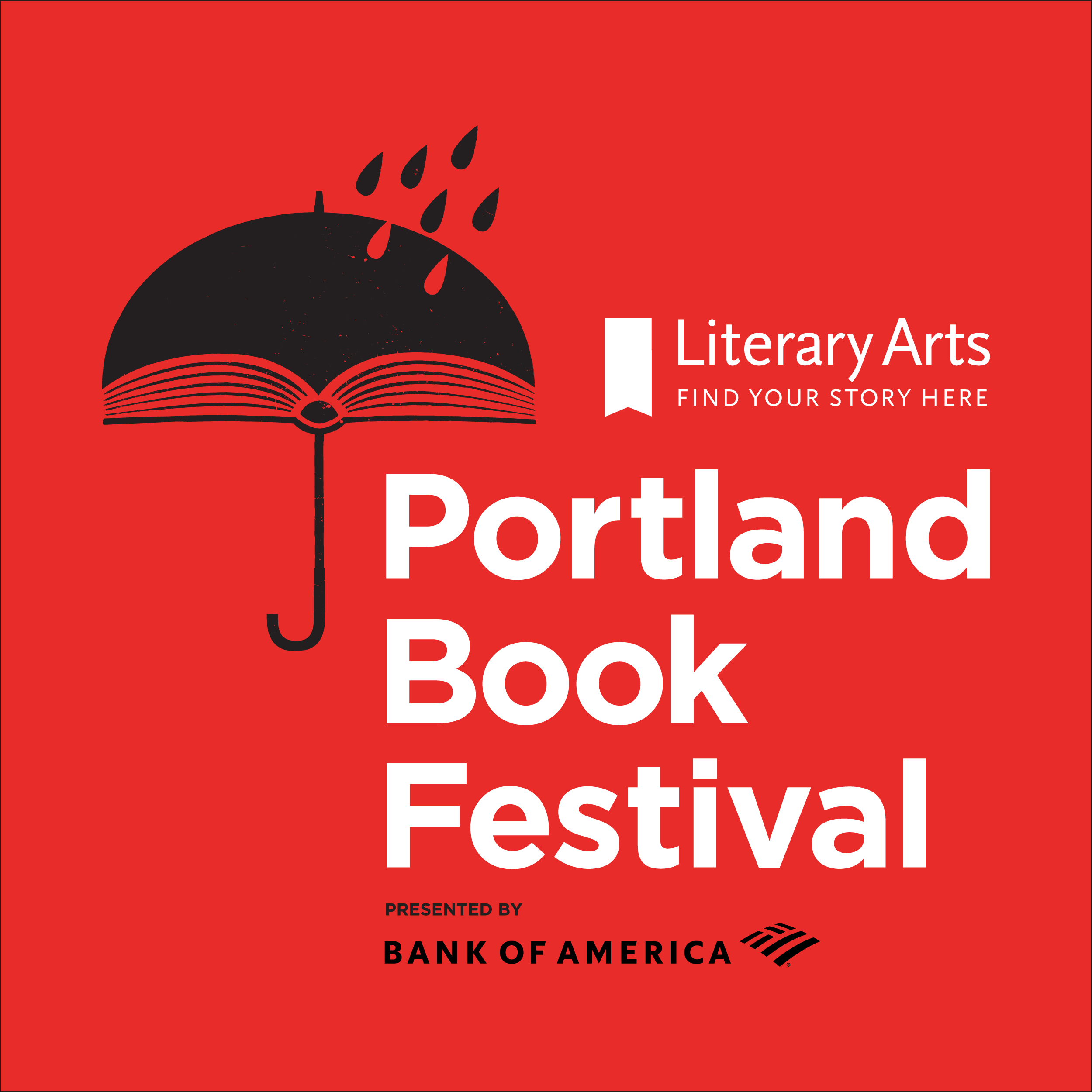 Tuesday, November 9, 2021
10:00pm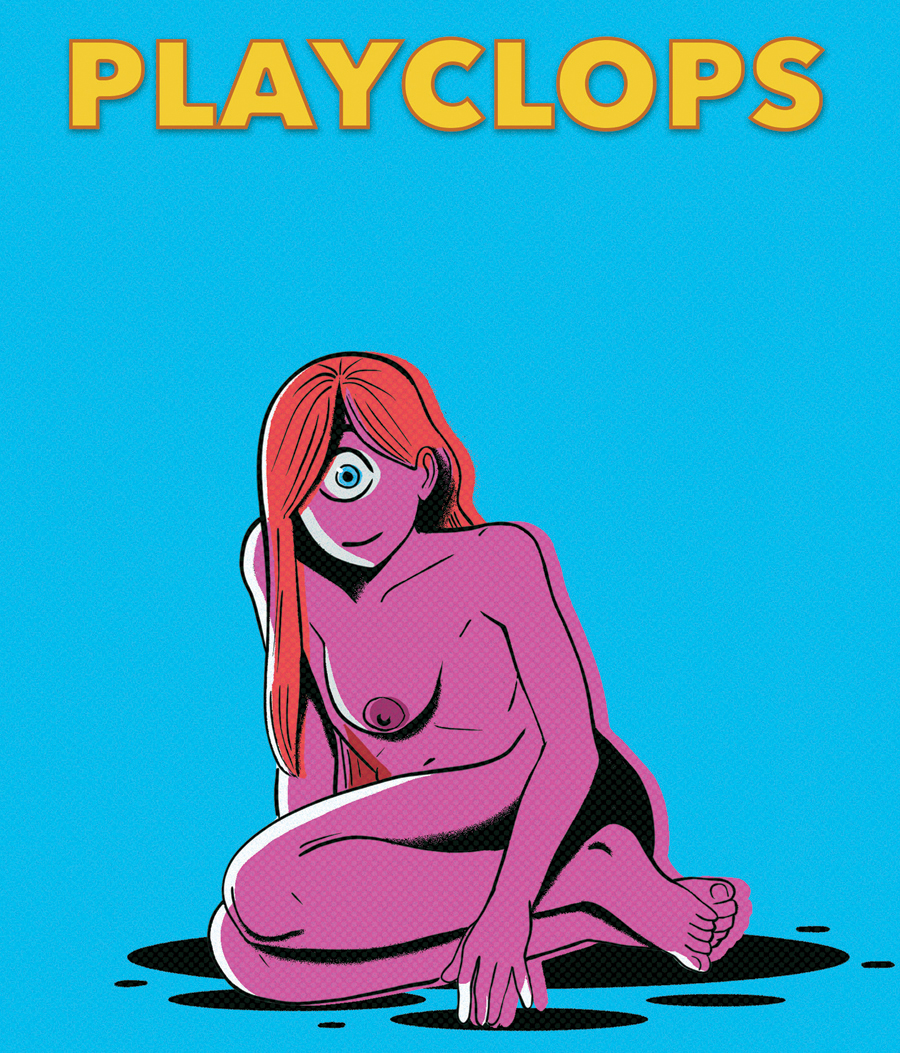 Friday, October 22, 2021
01:30pm