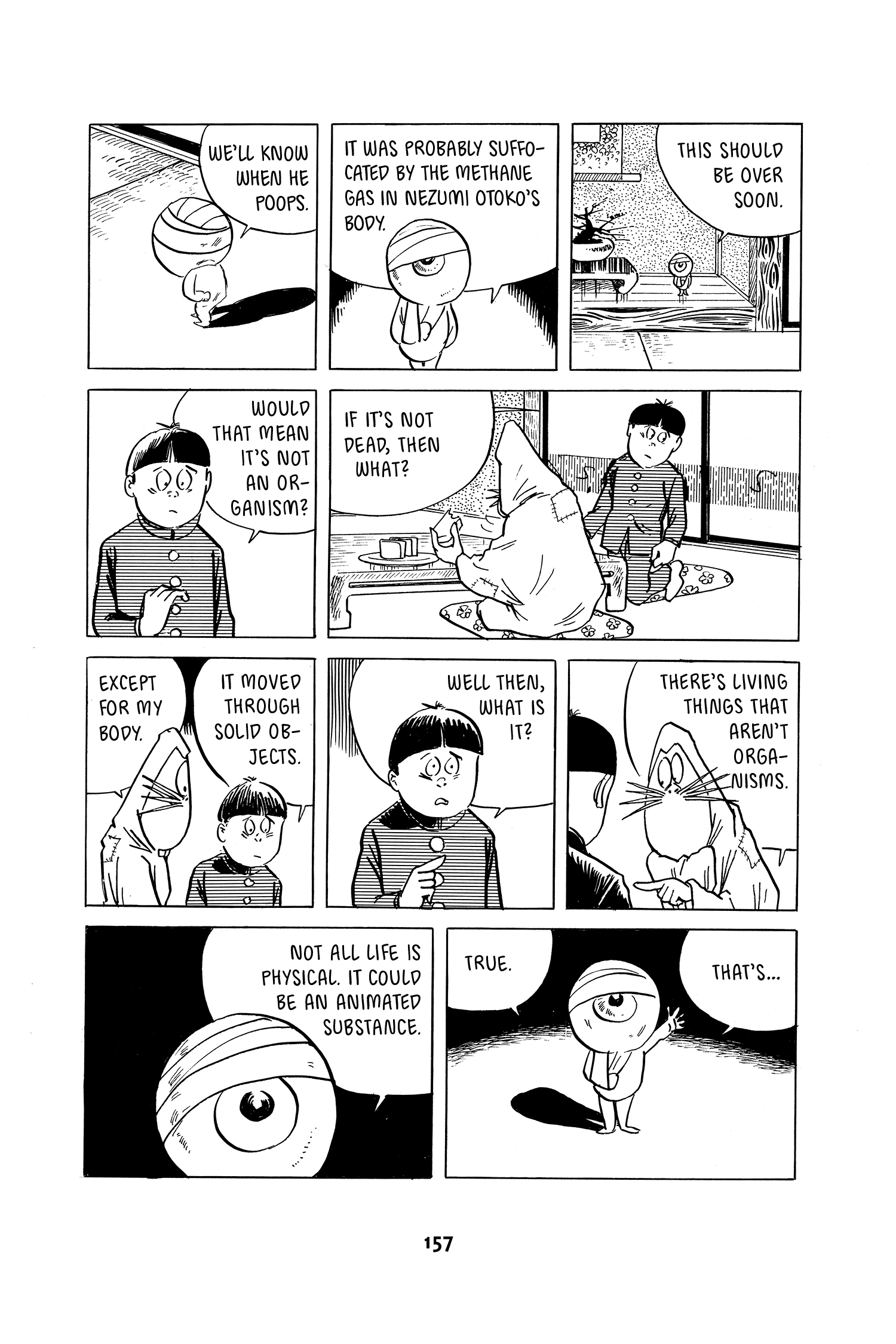 Youth Services Book Review Highlights Kitaro
The Trial of Kitaro by Shigeru Mizuki, translated by Zack Davisson. Drawn & Quarterly, 2020. 9781770463325
Format: Paperback
Rating: 1-5 (5 is an excellent or a Starred review) 4
Genre: Fantasy
What did you like about the book? Kitaro is a yokai, or demon, who fights for peace between humans and yokai. He has a magic vest and hair that he can use as a lasso. In this book are his final five adventures translated from the Japanese. In the first story, Kitaro is taken to yokai court for allegedly exposing yokai to greedy television moguls. Other stories involve a vicious demon cat, a magic pot, a sea monster, and a three-eyed bird. Written in the 1960's and 1970's, the stories' wackiness and strangeness is still appealing. I like that there's a note explaining how to read manga, making this user friendly for readers new to the genre. For die-hard fans, the translator includes a section on the history of the comic, also explaining some of the creatures from Japanese folklore that are present in the stories. The black and white art portrays such strange and inventive creatures, that this should find wide appeal among graphic novel readers.
Anything you didn't like about it? No
To whom would you recommend this book? For Miyazaki and Kibuishi fans, ages 10 and up.
Who should buy this book? Elementary, middle school and public libraries
Where would you shelve it? Graphic novels
Should we (librarians/readers) put this on the top of our "to read" piles? If you're a fan of the strange and folkloric, then yes.
Reviewer's Name, Library (or school), City and State: Stephanie Tournas, Robbins Library, Arlington, MA
Date of review: January 30, 2020