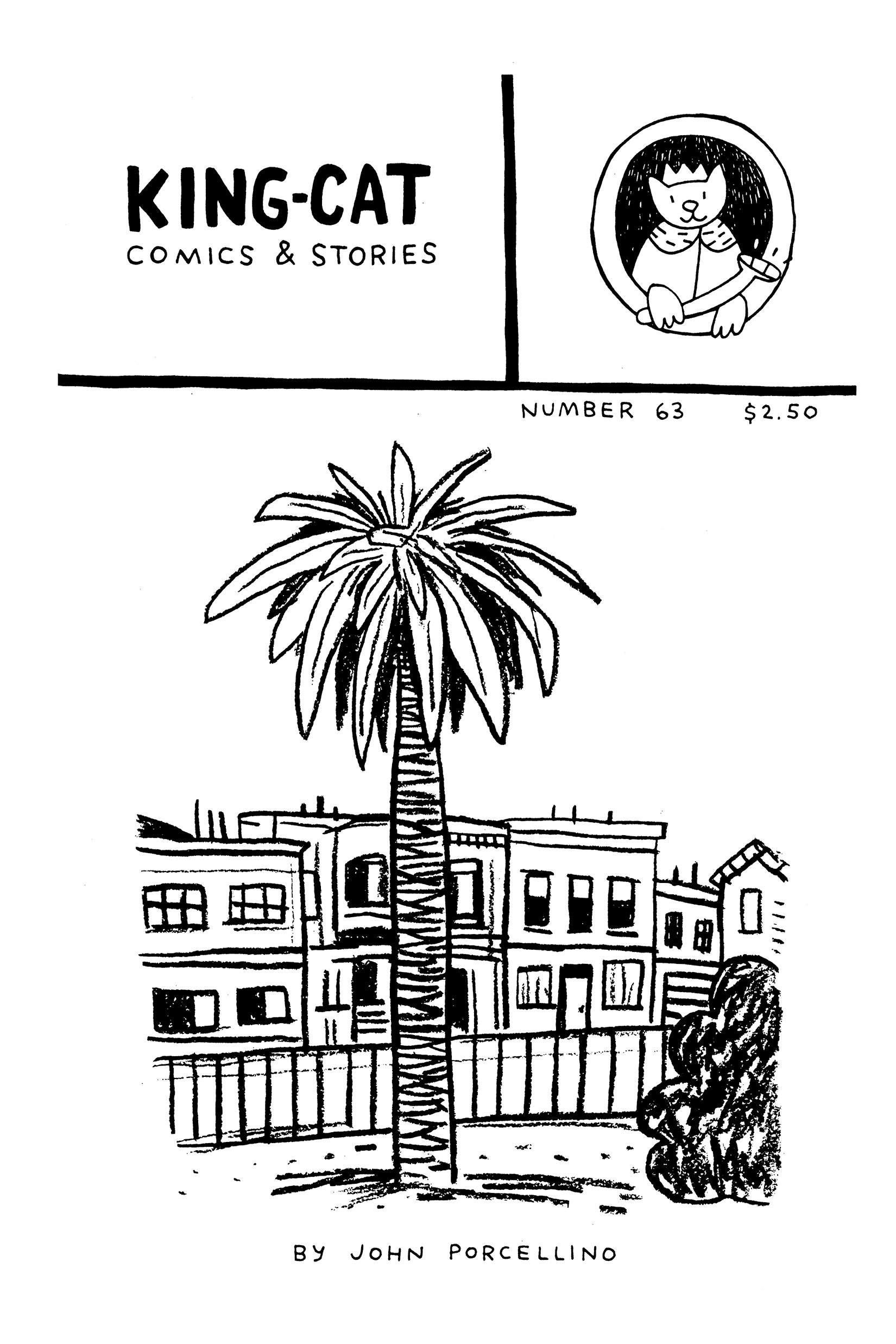 The Wisconsin State Journal Explores John Porcellino's Works
A larger-than-life display of comic art, "COMIX and LIFE," is on view in Gallery 1308 at UW-Madison's Union South, 1308 W. Dayton St., through May 18. Since artist John Porcellino draws his "King-Cat Comics and Stories" in the exact size (5-by-7 inches) he self-publishes them in, enlarged prints of his work were used for the exhibit.
Drawing on his own experiences, Porcellino's comics are suffused with autobiographical stories. Day-to-day life, memories and dreams all have an influence in his work. He dubbed his comic "King-Cat Comics and Stories" as he wanted a title that was open and adaptable enough to evolve as he grew older and his life evolved. King-Cat was "just a phrase" that came to mind at the time; there is not a cat as a main character, however a regally-clad cat does reign supreme in Porcellino's logo.
In the mid-80s, Porcellino said he discovered the "zine world" — self-publishers who created an independent publishing and distribution system outside of traditional publishing — and self-published "King-Cat Comics and Stories" for the first time in 1989. To this day, he still self-publishes new issues of the comics-zine.
Porcellino began writing and drawing from an early age and would create small, handmade books. Access to a photocopier for the first time at the age of 14 enabled him to begin reproducing his work and distributing it to friends and family. Self-described as "shy," he found that, with the handmade comics, he was able to communicate and connect with other people in a way that was most comfortable for him.
"Art helps me put into concrete form the feelings and experiences I have and to share them with other people," Porcellino said in a phone interview.
The black-and-white style of his comics originated out of Porcellino needing to draw in a way that would reproduce well on the photocopier. Over the years, he has kept the elements of his comics — simple black line on white — as he feels it has all that is essential to convey his stories.
Ultimately, Porcellino still wants to connect with people through his comics. He appreciates the response from his readers and feels self-publishing is a natural way of maintaining two-way communication.
For Porcellino, the comics are not the art, the "zine" itself is the art.
"My art is that booklet that people pick up and read, leave on the coffee table, or loan to a friend," Porcellino said.