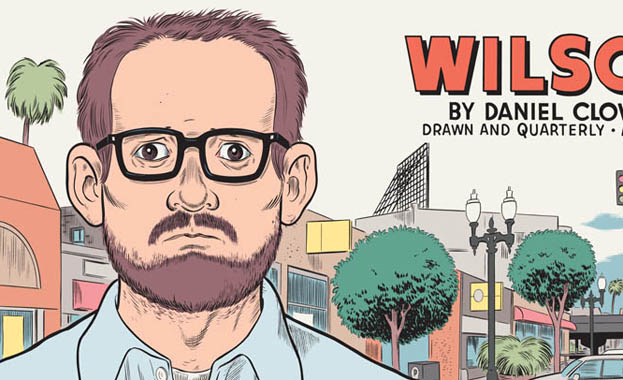 WILSON reviewed by the Boston Herald
Has it really been a decade since Daniel Clowes' last full-length graphic novel? "David Boring" came out in 2000. Clowes has released two issues of "Eightball" since then, and his work has appeared in a few anthologies, but his comics have been scarce these last 10 years. You've had to get your Clowes fix from random New Yorker illustrations or movies like "Ghost World" and "Art School Confidential." His new graphic novel, "Wilson," came out last week, and Clowes will be discussing it tonight at the Brattle Theatre in Cambridge before a showing of "Ghost World."

The Wilson of the title is a horrible person, an arrogant, self-obsessed know-it-all who thinks he's superior to everybody despite thoroughly hating himself. Wilson only stops talking about Wilson long enough to insult whoever he's talking to. He's a middle-aged loser who despises work. He's estranged from his father, his ex-wife, his daughter and, despite constantly talking to strangers in public places, humanity itself. Like Larry David from "Curb Your Enthusiasm," you can see Wilson's rudeness coming, and all you can do is cringe in anticipation.