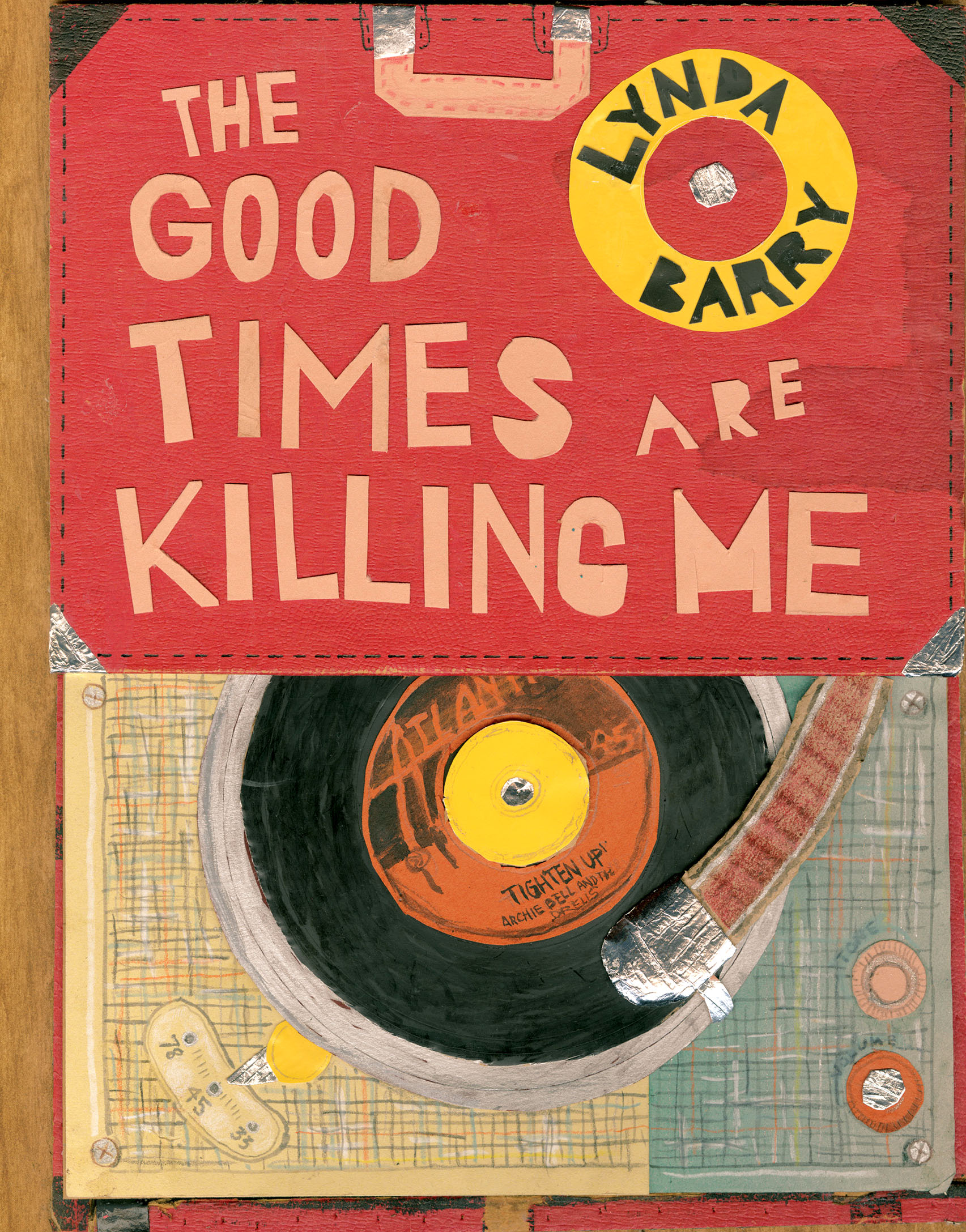 W Magazine discusses The Good Times Are Killing Me
Young adult fiction is having a moment right now in Hollywood, with Ava DuVernay's blockbuster adaptation of Madeleine L'Engle's A Wrinkle in Time, about a time-traveling girl on a mission to save her long-lost father, to Becky Albertalli's Simon vs. the Homo Sapiens Agenda (adapted for the big screen as Love, Simon), about a teenage boy's coming out story. And right now, there are many new YA books about complex young people worthy of your attention—and potentially, a screen adaptation at some point. Here is the latest on the next Hunger Games-esque trilogy; a novel about an unraveling teenager in the era of the AIDS crisis; a romantic comedy that flourishes entirely over text messages, and more. When they're eventually in theaters or on Netflix, you can say you read the book first.
The Good Times Times Are Killing Me
Though Lynda Barry originally published her coming-of-age novella in 1988, its recent reprint by Drawn and Quarterly resonates just as much as it did 30 years ago. Set in Seattle in the late '60s and early '70s, the book follows the friendship between young friends Edna Arkins, who is white, and her neighbor, Bonna Willis, who is black. In a changing neighborhood affected by racial tensions, Edna and Bonna foster a friendship based around their shared love of music. Through Edna's childlike narration, we encounter a world of adults set in their prejudiced ways—and, like Edna, try to make sense of why things are they way they are. Barry's book is presented with pages full of stunning visuals, so it's not hard to imagine what this story would look like on the screen, with the two leads making the case for more nuanced young characters. Wise, well-observed, and tender, The Good Times Are Killing Me is a journey back to childhood from which you can always learn something new.