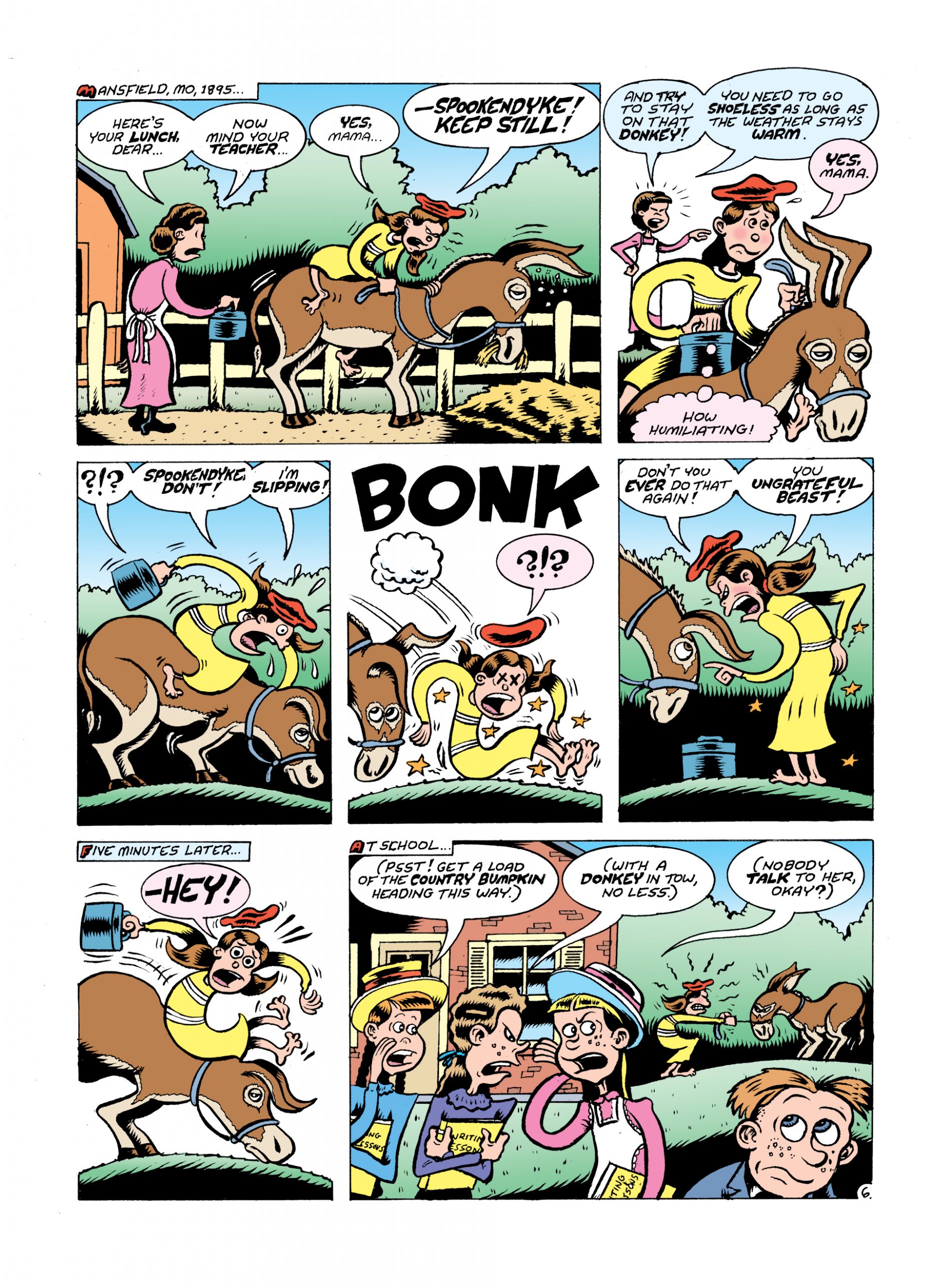 The Virtual Memories Show Interviews Peter Bagge
Cartoonist Pete Bagge returns to talk about his new comic biography, Credo: The Rose Wilder Lane Story (Drawn & Quarterly), and we get into the thematic ties of his three biographies — Lane, Margaret Sanger, and Zora Neale Hurston— and how he learned the biographer's art over the course of those works.
We talk about how he discovered Rose Wilder Lane's walk-the-walk libertarianism, her transition in and out of socialism, the likelihood that she co-wrote her mother's Little House series of books, Pete's own history with libertarianism and the uncomfortable questions he'd ask his parents, and why his own biography would be a lot less interesting than those of his subjects.
We also discuss his writing and drawing process and how he structured these books, why he'd prefer to produce comics in installments and how economics mitigate against that model, how trying to write for TV made his comics writing more concise, and why he's likely sticking to shorter biography comics for a while. Oh, and we talk about his '80s/'90s editorship of the anthology Weirdo, how he followed R. Crumb, and the artists he pissed off as well as the ones to whom he gave their first shot, and the memoir he's written but has yet to draw. Give it a listen! And go buy Credo: The Rose Wilder Lane Story!