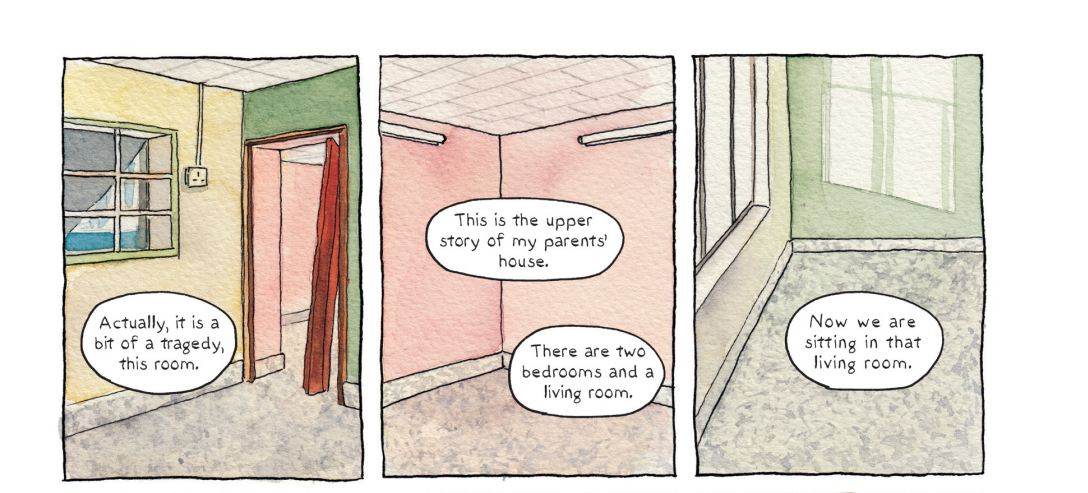 Two D+Q books on list to travel outside the US from your couch
ROLLING BLACKOUTS: DISPATCHES FROM TURKEY, SYRIA, AND IRAQ BY SARAH GLIDDEN Traveling around the Middle East with two journalist friends and a former marine, Sarah Glidden documents the conversations and encounters they have in comics form. Their mission is to research and document the effects of the Iraq War on the Middle East, especially the refugees. It isn't deeply ponderous or overbearing, but Glidden's drawings of the frank discussions she had with people during this time are extremely revealing. There are many different perspectives that Glidden shows, treating all of them with interest and fairness. Rolling Blackouts is an important read for understanding the long, far-reaching effects of what could seem to some like a contained event.
AYA: LIFE IN YOP CITY BY MARGUERITE ABOUET AND CLÉMENT OUBRERIE This comic series is just an unparalleled joy to read. Aya is 19 and lives in Yopougon (Yop City) in the Ivory Coast in 1978. The story is lightly based on Marguerite Abouet's childhood. We follow our main character Aya through her daily, sitcom-y encounters with her friends and neighbors. Everyone seems to be embracing the current affluence of the city. This was right before the major economic downturn in the '80s in the Ivory Coast, so there's a sense of longing for the sun-soaked beauty of this particular moment in history. The story follows the quotidian life of the city through Aya's eyes, showing us the hilarity of the neighborhood and the sweet intimacy of Aya's young friendships. Marguerite Abouet created a wonderful reflection on the history of the Ivory Coast and it's the perfect summer read for anyone craving to be in a different time and place.