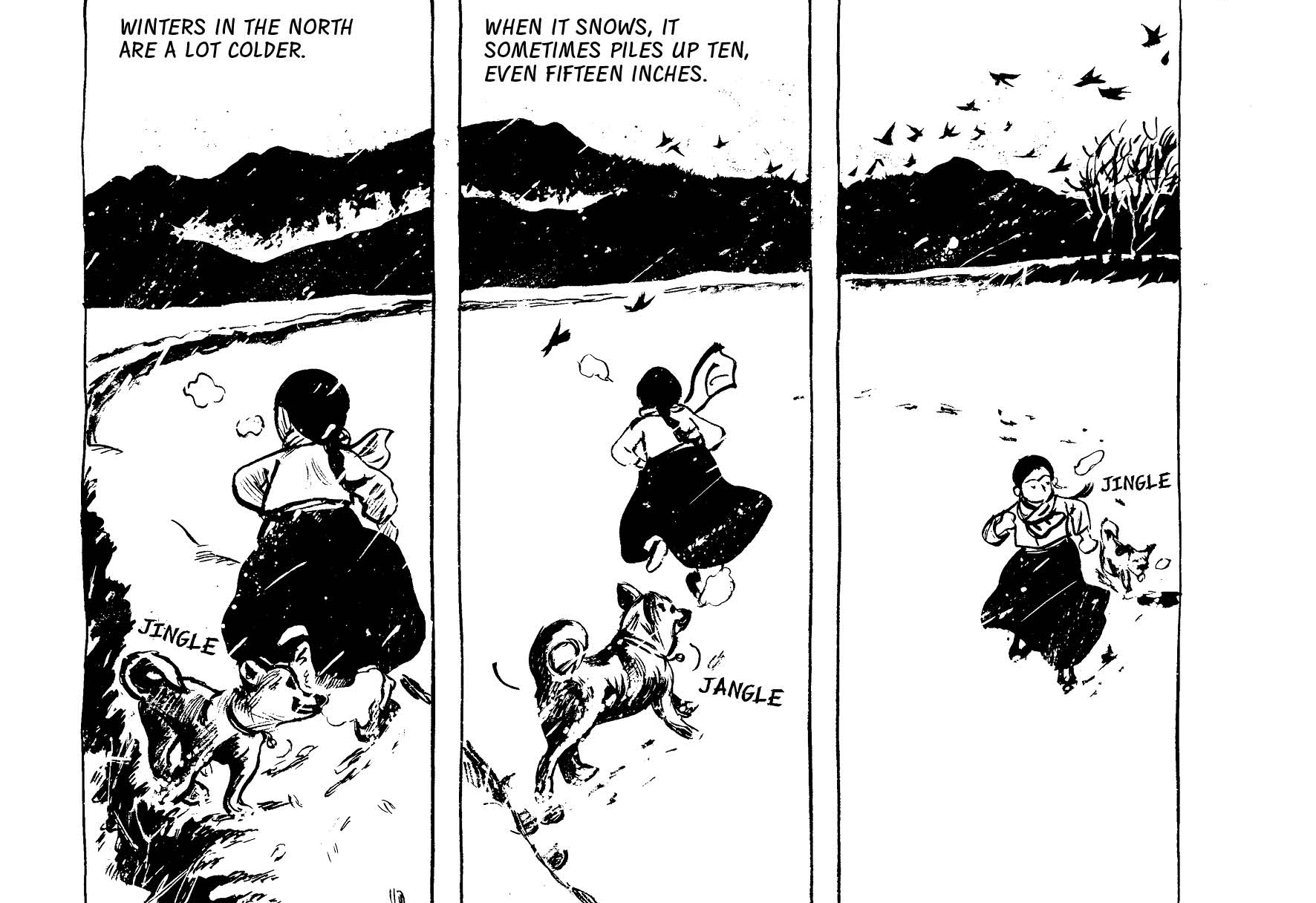 The Waiting, Tunnels among Forbes' Best of 2021
The Waiting, by Keum Suk Gendry-Kim, translated by Janet Hong (Drawn & Quarterly). Gendry-Kim serves up a profound and moving generational story of the impact of the separation of North and South Korea on a mother and her daughter. Rendered in coarse black and white brush strokes and a visual vocabulary sitting somewhere between Western-style comics and manwa, Gendry-Kim evokes the emotional distance of characters imprisoned by history.

--

Tunnels by Rotu Modan, translated by Ishai Mishori (Drawn & Quarterly). Israeli cartoonist Rotu Modan has a gift for combining drama and deft characterization to get to the human heart of issues facing contemporary Israel. Tunnels, which follows the exploits of teams of conniving archeologists on the trail of a fabled antiquity that lies buried on the border between Israel and Palestinian-controlled territory, shows her at the peak of her powers, with a wicked sense of humor threaded throughout. Delightful, gripping and thought-provoking.