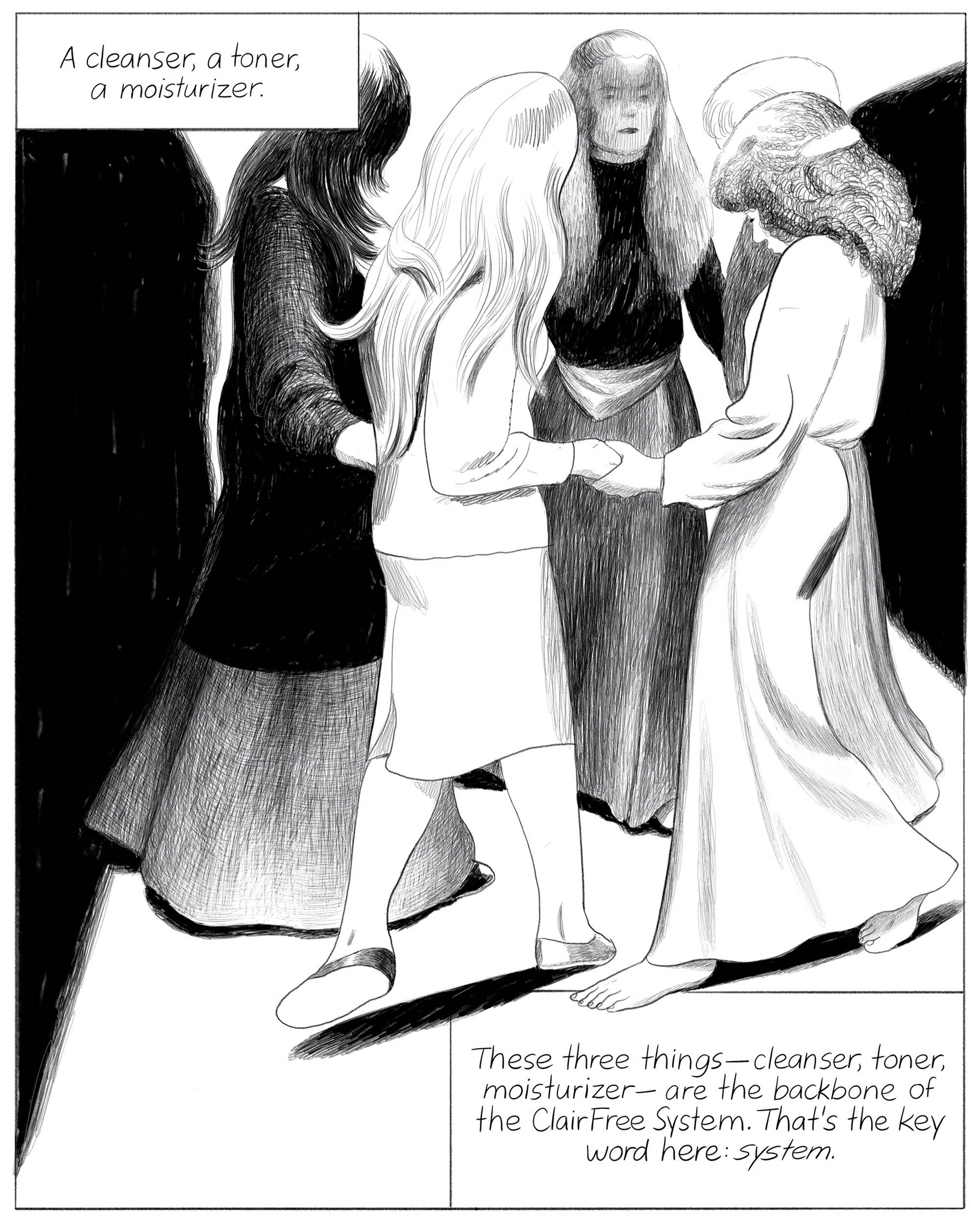 The Sunday Herald's Top Books of 2017
Boundless, Jillian Tamaki, Drawn & Quarterly
A young woman tries on a dress she couldn't get into before and finds now can. She's lost weight. Result! The only problem is she keeps losing weight, keeps getting smaller. And smaller. Meanwhile, in 1.Jenny a woman becomes obsessed with an online version of herself who seems to be living a much better life than she is. Jillian Tamaki's strange short stories take on modern living, social media, cult TV and proper real-life cults. It's a disorientating, at times disturbing vision of the modern world, drawn with care and grace.
The Customer Is Always Wrong, Mimi Pond, Drawn & Quarterly
Mimi Pond's latest graphic novel is loosely based on her own life as a waitress in 1970s America. It's a chunky block of a book that takes on sex, drugs and minimum wage living. The result is feisty, funny and mildly horrifying. Pond's art isn't the slickest, but that just fits the grungy, working-class story all the better. Dirty realism revisited, this time with better jokes.
Fire!! The Zola Hurston Neale Story, Peter Bagge, Fantagraphics
Who could have predicted that Peter Bagge, creator of Neat Stuff and Hate, should turn to creating graphic memoirs of female pioneers in his later middle age? Not us, but we're not complaining. His follow-up to Woman Rebel: The Margaret Sanger Story, tells the story of the African-American anthropologist and writer in his typically rubbery, raucous style.