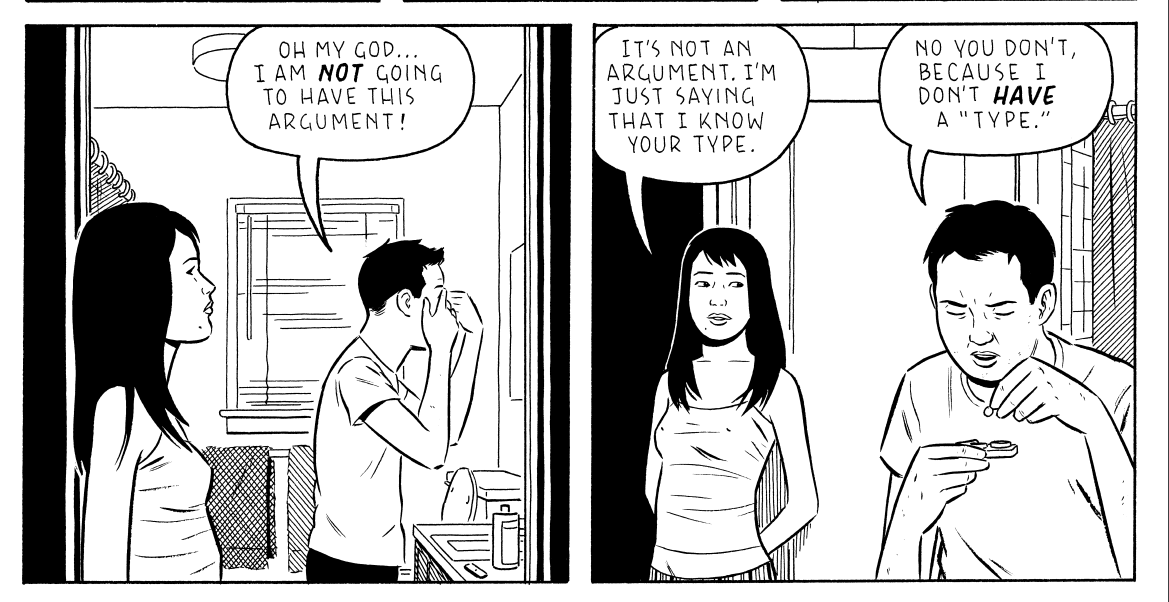 Strait Times recomends Shortcomings
In 2007, Tomine, an American of Japanese descent, tackled what it feels like to be an Asian man growing up in a culture that drums into you the idea that you are nobody's idea of handsome. In this tragicomic story, told in spare, sensitively drawn panels, Ben is a Japanese-American man with a girlfriend, Miko, of the same ethnic background. She resists assimilation into the majority culture and encourages Ben to do the same.
He thinks it is a waste of time. Despite having a good career and a dream partner, he seethes with resentment and is gripped by strange desires which poison his relationship with Miko.
The topic of race and sexual attraction is massive, but Tomine finds a simple, clean line through it by sticking with the point of view of Ben, a conflicted and confused Asian character who will remind readers of their friends or even of themselves. A movie based on the book is planned. Korean-American actor Randall Park (WandaVision, 2021) is tipped to direct.