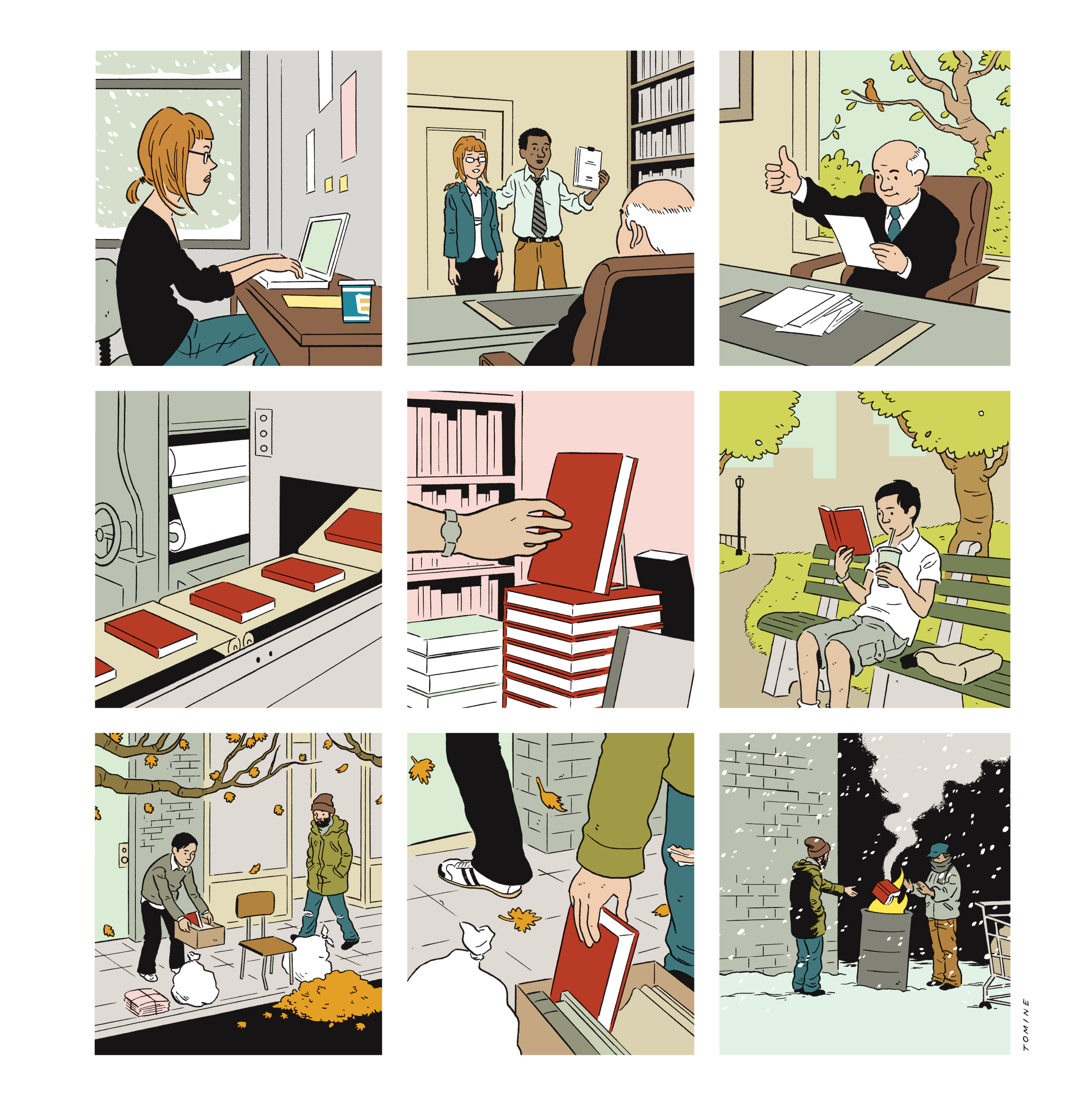 Star Tribune lists Adrian Tomine, Chris Ware and Charles Burns in their holiday book roundup
BUILDING STORIES
by Chris Ware (Pantheon, $50)
Apparently, no one ever told Chris Ware that print is dead. Or maybe they did and this is his fantastic rebuttal. Ware, the master behind "Jimmy Corrigan: The Smartest Kid on Earth," has created a batch of sad, highly detailed comics with "Building Stories." The catch is the presentation. Inside this oversized box are 14 different stories -- some are traditional books of various sizes, others are magazines, newspapers and small pamphlets. This isn't a graphic novel. It's a library ready to be explored.

THE HIVE
by Charles Burns (Pantheon, $21.95)
If David Lynch made graphic novels, they'd look something like the weird, twisted work of Charles Burns. The latest from this visionary artist is the second volume of a planned trilogy (which began with "X'ed Out" in 2010). Burns' bold pen strokes tell the story of Doug, a confused young man caught between a dream world of grotesqueries and real life -- which proves even more nightmarish.

NEW YORK DRAWINGS
by Adrian Tomine (Drawn & Quarterly, $29.95)
Adrian Tomine is one of the comic book world's great chroniclers of everyday insecurities, best illustrated in the graphic novels "Shortcomings" and "Summer Blonde." His warm, observational style made him a perfect cover artist for the New Yorker, a post he's held for the past decade. Collected in this beautiful 176-page hardcover are all of Tomine's covers, plus his interior illustrations and other New York-centric pieces (from a TV on the Radio poster to a random unpublished portrait of Batman).