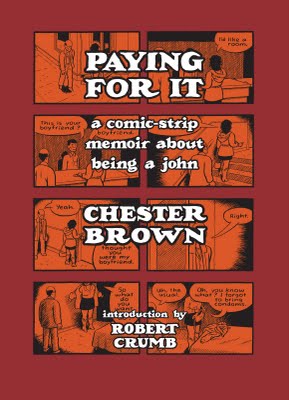 Sook-Yin Lee calls PAYING FOR IT her favourite book of 2011
Okay, so this might sound weird because my fave book of 2011 is by my pal and ex-boyfriend, plus I'm a character in it. Still, fact is, it's my favourite. Paying for It – a graphic novel by Chester Brown – is a daring, courageous and gorgeous account of his adventures in the sex industry, paying for sex. It's an awkward modern man's search for love and connection. It makes some cringe, it angers puritans and the politically correct. It challenges preconceptions and offers a new perspective on romance. An honest and revealing work, heartbreaking and hilarious, entertaining and useful.

Sook-Yin Lee is a musician, filmmaker and actress.