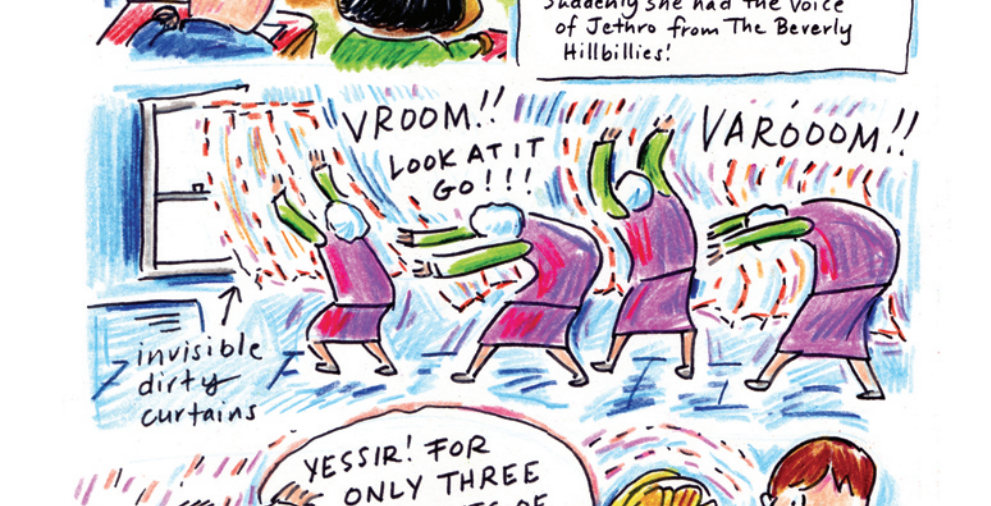 Rina Ayuyang and the Anatomy of a Panel
Right out of the gate, let me say that Ignatz and Eisner Award-nominated Rina Ayuyang's comics have me thinking a lot about movement and comics.
Comics as movement: within the panel and between panels and page flips. Movement in content: all those physical and psychological emplotments. Movement within and across identities exquisitely shaped by creators like Rina: ethnocultural, ancestral, geographic, and imaginative. Rina's extraordinarily kinetic word-drawn stories of her Filipina American identity and experience vitally add to the work of other like-visioning creators such as Lynda Barry (One Hundred Demons, especially), Trinidad Escobar (Crushed), and Malaka Gharib (I Was Their American Dream).
As with these creators, Rina uses word-drawn narrative shaping devices to blaze new biomythographix stories that tease out the nuance of intersectional Filipina Americanness; biomythographix is my comics re-spin on Audre Lorde's neologism to identify new storytelling forms that weave together history, biography, myth. Indeed, Rina adds forcefully to creators from around the globe who seek to texture the spectrum of good-to-bad experiences of forced migration within and across geopolitically bounded spaces. I think readily here of Alberto Ledesma, Marjorie Satrapi, J.P. Stassen, Henry Yoshitaka Kiyama, Shaun Tan, Mohamed Arejdal and Cedric Liano, Lila Quintero Weaver, José Alaniz, Breena Nuñez, Thi Bui, Robin Ha, Augusta Mora, Dami Lee, and Nnedi Okora.
From Rina's first book Whirlwind Wonderland to her zines as well as award-winning short story comics like "Beginning's End" and her longer form Blame this on the Boogie, she shows how comics can and do draw their life-force from multispatial and multitemporal planetary physical, cultural, and creative border crossings, routings, and rootings. Rina reminds us that the sine qua non of comics is its movement — of bodies, minds, and imaginations.
Read the rest of the article at the link above.