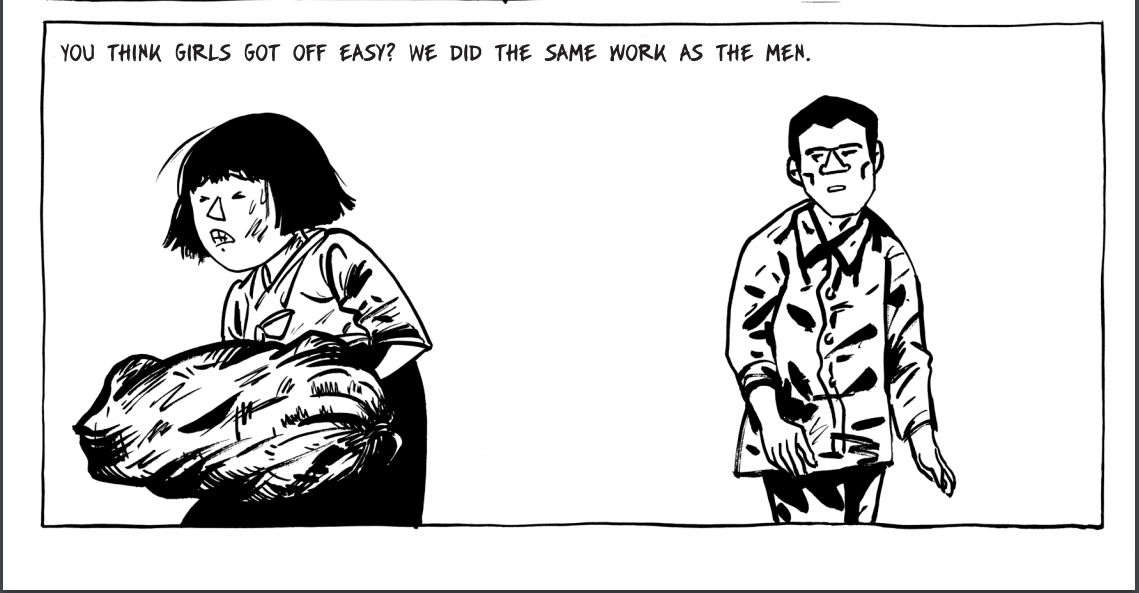 A review of Grass in The Daily Star
Korean literature has been enjoying a literary renaissance for quite some time through translation, from the likes of Hang Kang's beguiling yet gruesome novel, The Vegetarian (2007) to Yeonmi Park's heart wrenching memoir, In Order to Live (2015). These translations have also been venturing into the realm of graphic novels, for which Drawn and Quarterly remains one of the prime publishers.
Released in August last year, Grass is one such graphic novel. Author-artist Keum Suk Gendry-Kim and translator Janet Hong bring to centre stage a disputed and rarely talked about episode of World War II—the sexual enslavement of the Korean "comfort women" enforced by the Japanese Imperial Army. The conditions and trauma faced by them eerily match the experiences of many women in conflict zones around the world today, with alienation and exclusion from society following later on.
Gendry-Kim portrays a harrowing narrative of poverty, enslavement, rape, violence, and unbelievable strength through the life story of her protagonist Lee Ok-sun. From living a difficult childhood in Japanese-occupied Korea crushed by poverty, to being abducted and trafficked all the way to China where she is forced to serve as a "comfort woman" for the Japanese imperial forces, in the end, Lee Ok-Sun remains a survivor; but one who still yearns for something many victims of war wait for even today—an apology. A compelling—even harrowing—and confrontational read, Grass neither sensationalises nor exploits the tragedies faced by its characters. The author treats her protagonist and other characters with sensitivity, interspersing horrible details of imprisonment and torture with striking, calming scenes of nature.
The stylish black and white illustrations are heartfelt, cruel, and yet delicately strong; they inspire the reader to pause and think. Nature is beautifully and meticulously captured in these images and the dialogue is crisp and short, which lets the imagery do much of the talking. The resulting narrative spins out effortlessly, highlighting vividly the best and worst of humanity.
The oppressors in this story are pushed inside visual silhouettes. This allows Ok-sun's version of events greater clarity, particularly when the she speaks directly to the author about her life. "Comfort women" suffered cruel punishments during their imprisonment in camps, from being raped and beaten to contracting STDs. Yet, there remains till this day, a great deal of denial and downplaying of what took place in Japan at that time. Through one person's experience of the brutal and dehumanising Japanese occupation, this book offers a jarring history lesson about the widespread suffering it entailed for ordinary Koreans.
Without pulling any punches, Grass brings out the best of the world of reportage, art, and literature. It is one of the very few graphic novels to tackle a subject long known to be "taboo" and rarely talked about outside the Korean peninsula and it attempts to serve as a portal through which we can test and expand our empathy, and become reacquainted with the losses perpetuated by war. In times of war and even the peace following war, this novel demonstrates how politics is inevitably personal.