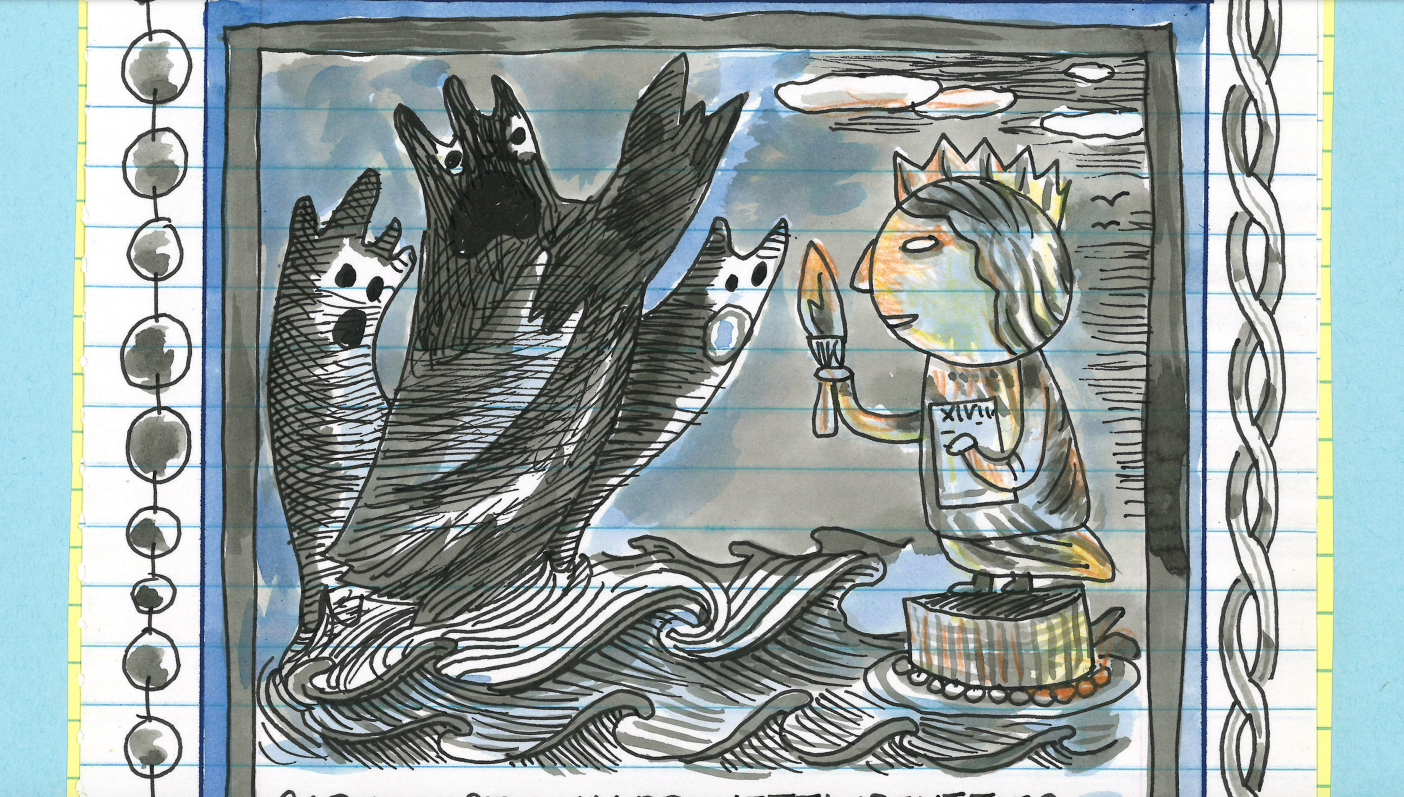 "A real feast for the eyes": Chicago comics exhibit features Lynda Barry, John Porcellino, and Nick Drnaso, among others!
"Comics are woven into Chicago and its art history," says comic historian and curator-at-large, Dan Nadel. "Newspapers nurtured the medium and some of its most profound practitioners in its early years, was a center of the underground comics world in the 1960s, and has been a hub for teaching and learning comics since the 1990s. Over the last few decades it's really the city in the United States that has the greatest concentration of forward-thinking, skilled, and adventurous cartoonists," he adds. Nadel, who brought to life the Chicago Comics: 1960s to Now exhibition at the Museum of Contemporary Art, is looking back at more than fifty years of comics history approaching the medium and the artists behind it: more than a way to entertain readers, comics are meant to engage them in the relevant social and political issues of their time.
Bringing together an extensive lineup of more than forty artists—from celebrated to overlooked to up-and-coming—Chicago Comics: 1960s to Now has a focus on rediscovering the work of BIPOC and women comic artists. Comics, graphic novels, zines, original drawings, dioramas, films and installations intertwine. The exhibition is organized around four major sections: 1960-70s: The Underground; 1980-1990s: Alternative Weeklies (including Newcity), Comic Books and Zines; 1990-2000s: Graphic Novels and Community; and 2010-Now: Chicago Rising. There, works by Chris Ware, Lynda Barry and Kerry James Marshall appear alongside Ivan Brunetti and John Porcellino, and contemporaries such as Emil Ferris and Lilli Carré.
"The show wouldn't be truly representative of Chicago comics if it didn't account for cartoonists of color. For most of the making of comics history they've been left out of the narrative. It's self-evidently important to give a true accounting of the history of comics, asking why it's remained mostly white for so long, and working to correct that," says Nadel. To him, it's important that viewers come away with a sense of how many different forms, subjects, styles and genres comics can encompass, how accessible the form can be, and how deeply embedded it is in Chicago itself.
Read the rest of the article at the link above.