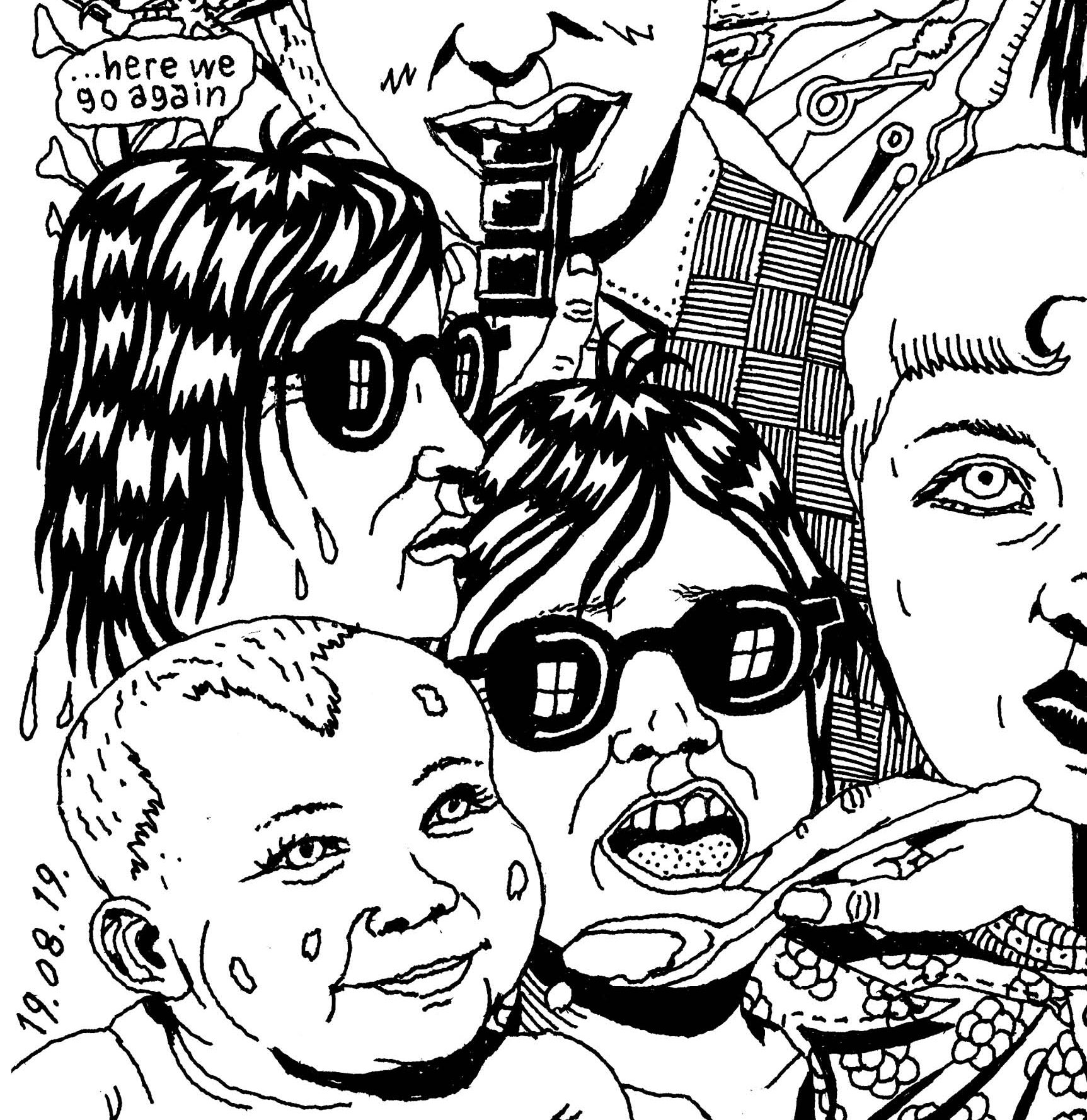 Rave and Time Zone J are featured in CBC Books
This graphic novel follows a 15-year-old girl named Lauren, who is a faithful member of an evangelical church. After her devout parents banish evolution textbooks from the house, Lauren goes to study and sleeps over at her classmate Mariah's house. The evening develops into something Lauren never expected, and she's left to sort out a lifetime's worth of internalized homophobia and Christian guilt.
Jessica Campbell is an artist, originally from Victoria, whose work has been exhibited across the U.S. and Canada. Her previous books include 
Hot or Not: 20th Century Male Artists
and 
XTC69.
In the graphic novel 
Time Zone J, 
Montreal artist Julie Doucet draws from her old diary entries to chronicle a whirlwind love affair from her early 20s. After developing an intimate correspondence with a reader overseas — not unheard of in the 1980s, when comic artists often mailed their work and communicated with readers through letters — Doucet flies from Montreal to France to meet the soldier, who's on furlough for a few days.
When you can read it: 
April 19, 2022
Julie Doucet began drawing and publishing mini comics in 1988, and was featured in the anthology 
Heck! Comic Art of the Late 1980s. 
She started her groundbreaking strip 
Dirty Plotte
 in the 1990s, becoming an underground heroine and winning the Harvey Award for best new talent. Her comics — part-dream, part-diary — have been published serially as well as in collected formats. She famously quit the male-dominated comics industry in the late 1990s to focus on her other artwork. 
Time Zone J
is her first inked comic since that announcement.