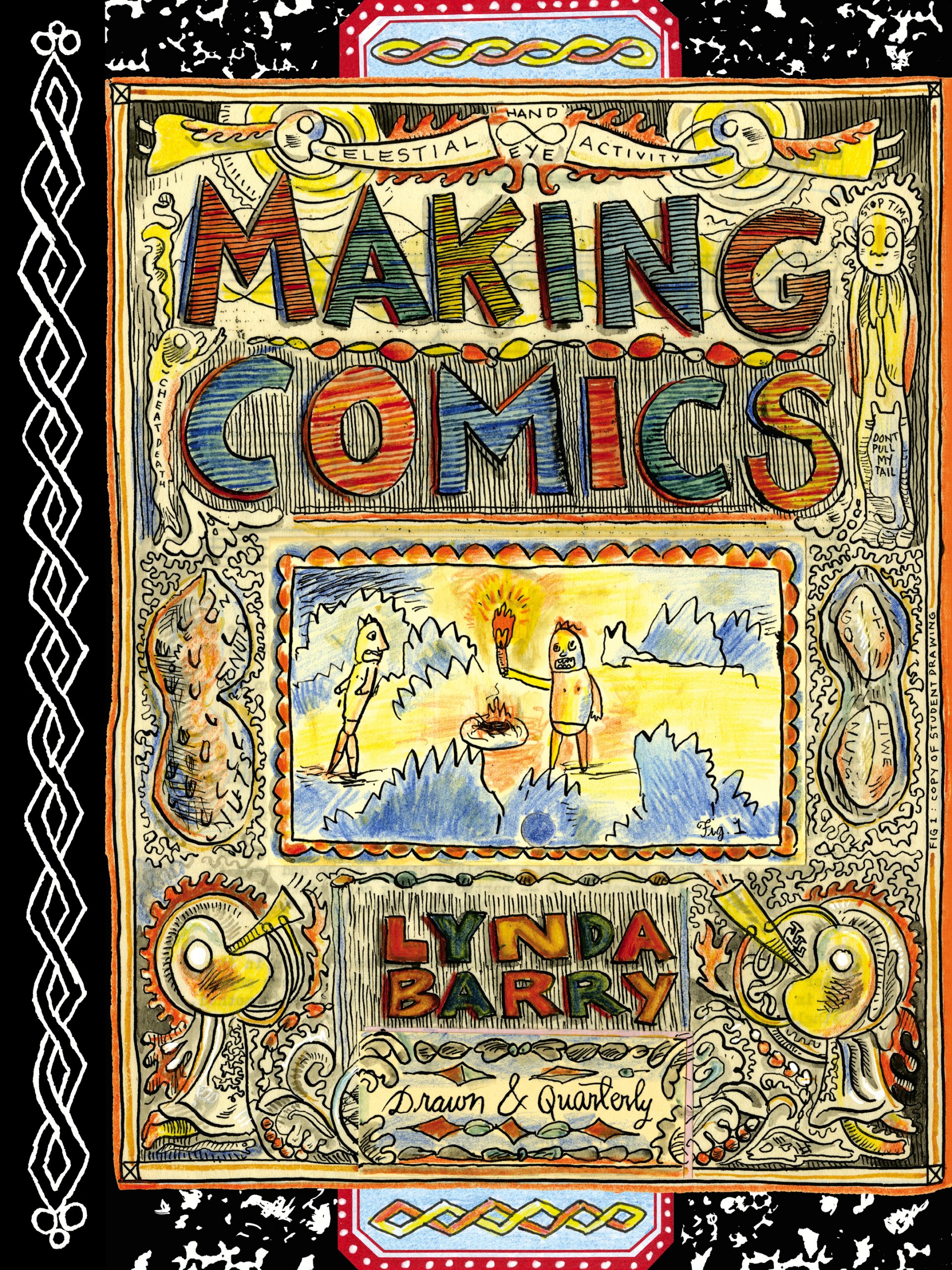 Publishers Weekly top anticipated titles of Fall 2019
Much-anticipated titles by Chris Ware and Lynda Barry launch this fall alongside timely, topical debuts (and some quirky space opera and funnies—or it wouldn't be comics!).
Top 10
(...)
Making Comics
Lynda Barry. Drawn & Quarterly, Nov. 5, trade paper, $22.95, ISBN 978-1-77046-369-1
Influential indie cartoonist Barry follows up her bestselling Syllabus. Professor Skeletor (as she calls herself) doodles comics-making exercises, inspiring students to tap their inherent creativity.
Year of the Rabbit
Tian Veasna. Drawn & Quarterly, Oct. 1, trade paper, $29.95, ISBN 978-1-77046-376-9
Cambodian artist Veasna, who was born three days after the Khmer Rouge took over Phnom Penh, documents how his family survived the aftermath in this timely account.
(...)
Listings
Drawn & Quarterly
The River at Night by Kevin Huizenga (Sept. 24, $34.95, ISBN 978-1-77046-374-5). Glenn Ganges has insomnia, and his attempts to sleep bring currents of consciousness that recall his career in the '90s dot-com boom and bust; his marriage and its pleasures and small betrayals; and what he imagines it would be like to be someone else entirely.