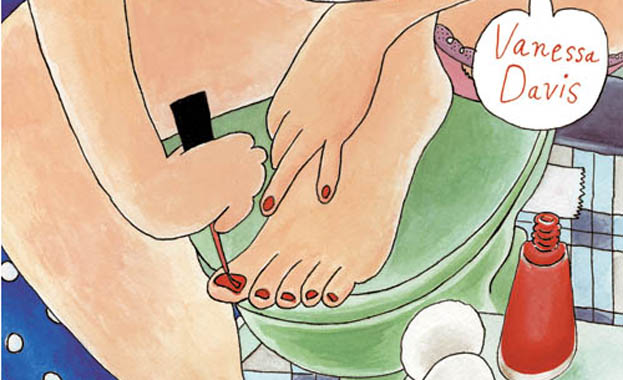 NPR's Monkey See blog recommends MAKE ME A WOMAN to get you through your "turkey coma"
Is this how you envision the weekend after Thanksgiving? We can help.

We know the situation. You'll be facing it soon.

Thanksgiving is over, the long, starchy and somnolent Thanksgiving weekend has begun, and as topics of sparkling conversation go, Aunt Beth's recent knee operation has begun to pall. You're feeling logy, overstuffed and out-of-sorts, and you just want to park your tryptophan-riddled form on a nearby couch with a book.

Ah, but: There's lots to do this weekend, and you'll only be able to catch a few hours to yourself.

What you require, then, is a book that will whisk you away to another place, a place where nobody tries to push turkey sandwiches on you, and the people are smart enough not to discuss the grislier details of orthopedic surgery while people are trying to eat, AUNT BETH.

You need a thick, immersive book in which you can lose yourself for an afternoon — but finish in time for dinner.

We've said it before (twice before in fact) what you need is a nice, thick graphic novel.

Here, then, are five more rich, satisfying — and hefty — comics that will do the trick.

...

Make Me a Woman by Vanessa Davis, published by Drawn and Quarterly

Vanessa Davis' words and images tumble across the page as if tossed by a breeze. But don't mistake the deliberately loose, freewheeling style of this pseudo-diary for aimless, stream-of-consciousness journaling; Davis knows exactly what she's doing, and is as comfortable laying out the straightforward story of a hilariously horrible date as she is creating a more expressionistic - and gorgeous - page. You'll see the influence of Lynda Barry and Roz Chast, but Davis' voice has a satisfyingly spiky, take-no-prisoners wryness that's all her own.