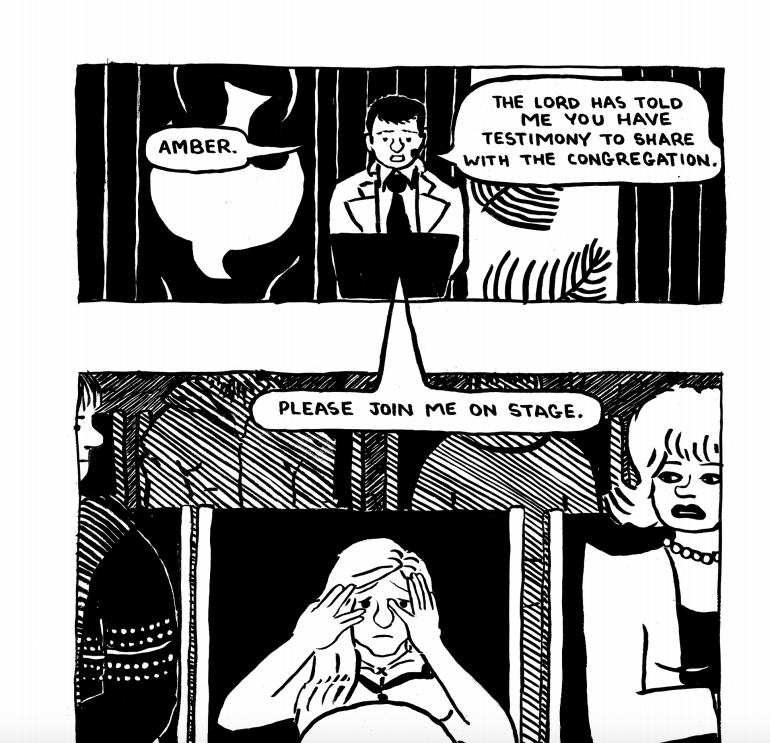 New D+Q titles, Walk Me to the Corner and Rave: The Beat spreads the news!
In a recent newsletter, the Montreal-based publisher Drawn & Quarterly have begun to tease next year's slate with two new book announcements: Walk Me to the Corner by Swedish cartoonist Anneli Furmark for March 2022; and Rave by Canadian Jessica Campbell for April 2022...
Anneli Furmark's Walk Me to the Corner is their second English-translated book, following 2018's Red Winter, also from Drawn & Quarterly. Furmark has produced nine books in their native Sweden. The original Swedish edition of Walk Me to the Corner (Gå med mig till hörnet) was published in 2020.
Jessica Campbell has two previously published books – 2016's Hot or Not: 20th-Century Male Artists and 2018's XTC69; both from Koyama Press. Rave will be their first book from D&Q. Look for Walk Me to the Corner and Rave to arrive from D&Q in early 2022.