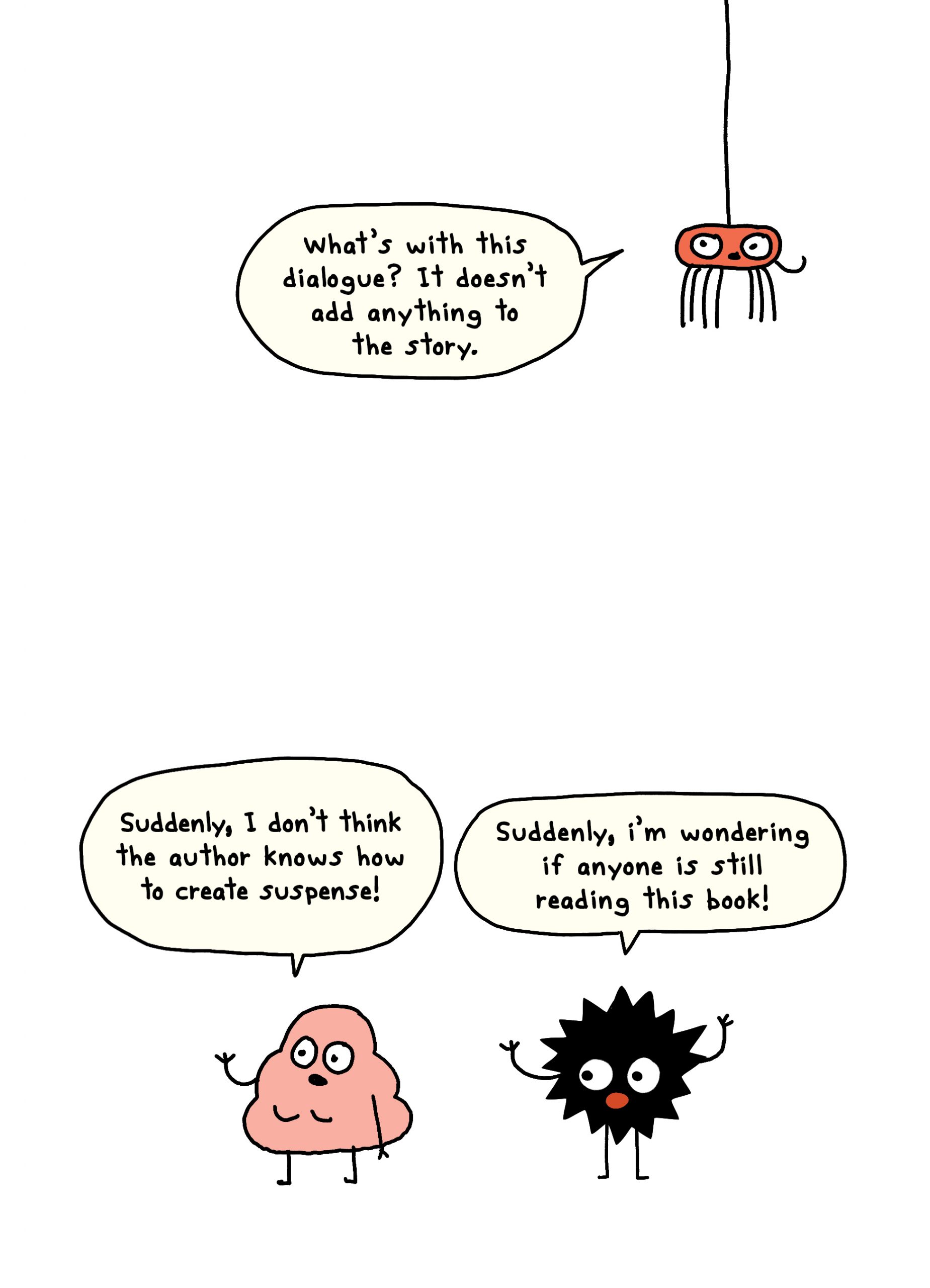 Montreal Gazette Names Two Drawn and Quarterly Titles on Best of Montreal list
The past year has offered further proof, if any were needed, that Montreal boasts a range of literary talent equal to any city place one would care to name: across age, genre and style, it's all here for the reading. The list below, presented in no particular order, represents a cross-section, by no means complete, of some of the best of Montreal in 2019. In most cases, recommendations of one or two books that occupy a similar space — whether by genre, theme or something more ineffable — are included.
If a price could be placed on belly laughs per page, The Worst Book Ever by Elise Gravel (Drawn & Quarterly) would be expensive, indeed. Pitting all the elements of BadLit through the ages — clichéd dialogue, hackneyed plotting, sloppy editing, etc. — against independent-minded characters who know what's going on but are powerfulness to do anything about it, Gravel is on a sly mission: when they're not giggling themselves silly, the book's child readers will be learning, even if only subconsciously, how to think critically.
Julie Delporte's This Woman's Work (Drawn & Quarterly, translated by Helge Daschler) represents the more impressionistic end of the graphic novel spectrum. Depicting her attempts to accommodate her artistic calling among myriad life decisions and responsibilities, Delporte places her struggle in historical context by employing Finnish artist Tove Jansson as an exemplar of creativity and independence.