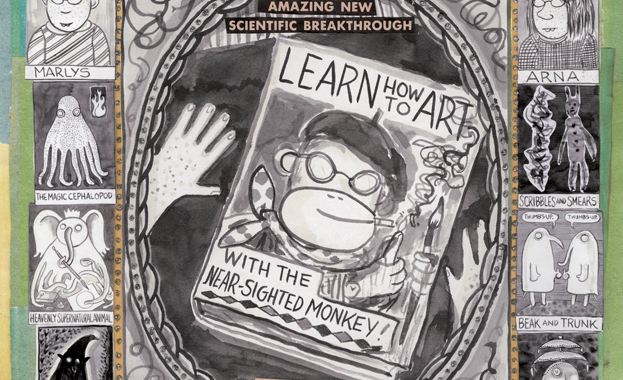 Jeff VanderMeer recommends PICTURE THIS on SF Signal's holiday gift guide
When I think about gift books to recommend, I think of certain qualities: that the books in question be beautiful in some way, that they be rich in imagination, and that they be something that the recipient may not have heard about but will love anyway-because who doesn't want an unexpected treasure?

Three books in particular struck me as fulfilling these criteria this year:

...

Lynda Barry's Picture This: The Near-Sighted Monkey Book - I put Barry's previous book What It Is on my list of the best of the decade for the Omni book blog, writing that it was an extraordinary "exploration of the imagination, an invitation to create, and a moving autobiographical account... one of those rare books that offers solace for the soul and brilliant commentary on the artistic impulse. The images by themselves would be amazing, the text by itself wise and luminous yet pragmatic. The combination of text and art provides new insight that feels three-dimensional and oddly soothing." That description would also fit the follow-up, Picture This, a slightly less focused effort but no less wonderful. Barry's a national treasure and this is a book you can give to anyone and they'll thank you for it.