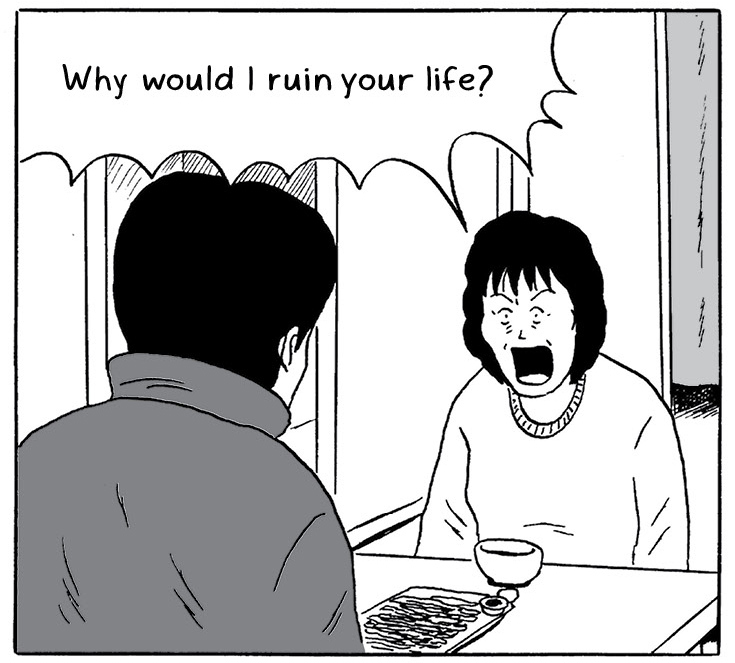 The International Examiner reviews Moms, The Swamp, and Sweet Time
"Moms" (Drawn & Quarterly) by Yeong-shin Ma is a graphic novel from Korea about mothers in their mid-fifties fed up with their husbands and the grind of their menial jobs. This book re-examines romance, lust and gender norms for middle-aged women.
"The Swamp" (Drawn & Quarterly) by Yoshiharu Tsuge is one of Japan's most important cartoonists and in this book, he hits his stride. It's a mix of classical popular samurai manga and more modern desperate post-war drama. Edited by Mitsuhiro Asakawa and co-edited and translated by Rayn Holmberg.
"Sweet Time" (Drawn & Quarterly) is an intimate rumination on love, empathy and confidence by Singapore cartoonist Weng Pixin. Her stories dabbed with colorful bursts of color illustrations explore strained relationships with a kind of hopefulness while acknowledging the inevitable collapse.