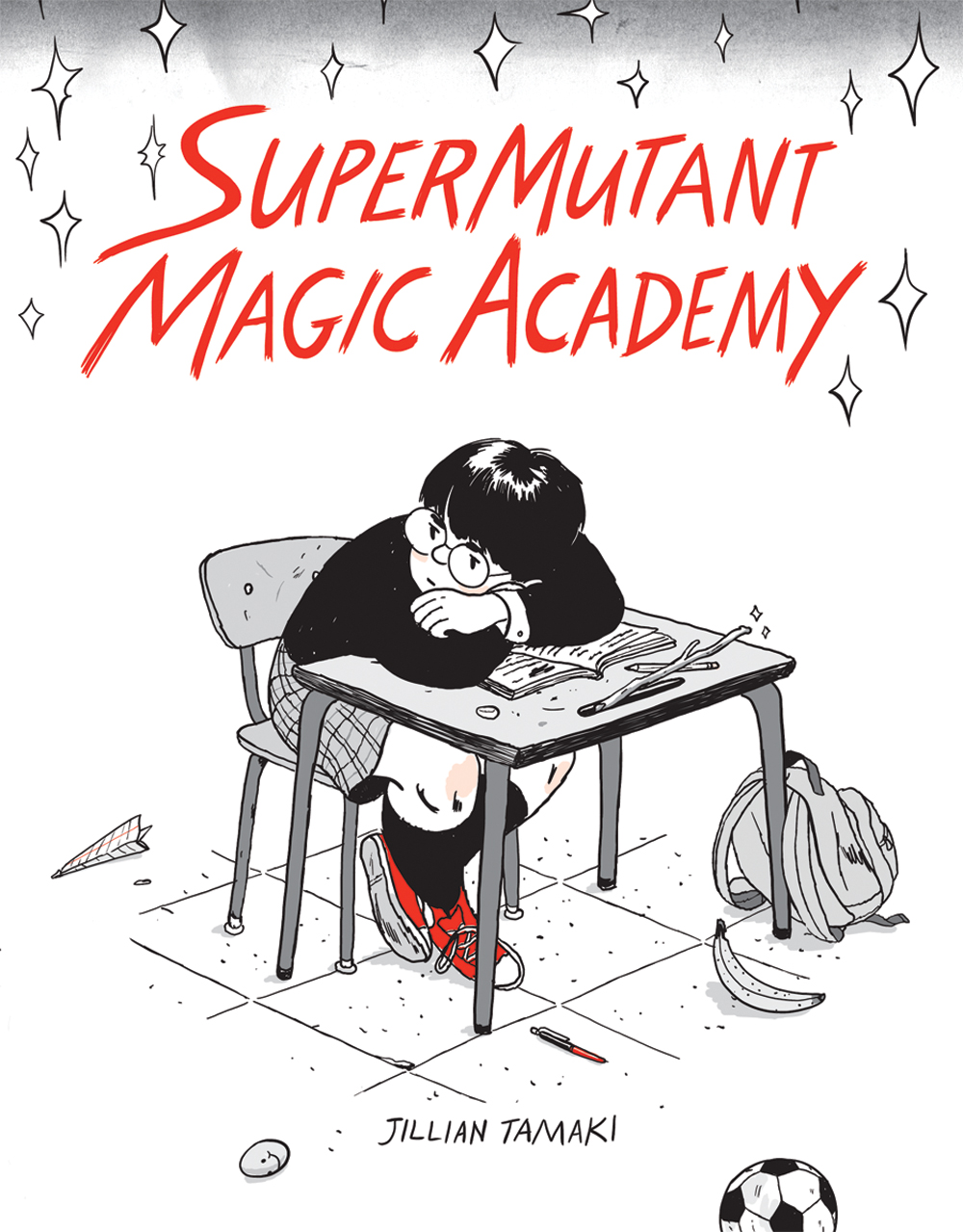 Hello Giggles includes SuperMutant on their 2016 gift guide
The more the temperature drops, the less likely it is that we're actually going to venture outside to meet up with friends or do any sort of outdoor exploring. We're shivering just thinking about it! If you, like us, are trying to avoid all things cold *without* just binge-watching shows all winter long (no judgement if you do wanna watch TV all winter, though!), mix things up by reading some graphic novels!
We did our best to find a good variety of graphic novels for people just getting into 'em (yay for your first graphic novel!), and we hope you dig some of these, if not all! Few things are better for braving an icy winter than curling up by the fire with a good book, and these ones, some sweet, some eerie, some laugh-out-loud funny, are the perfect #booksquad to get you through the coldest of days. Maybe you'll even find a new read to add to your best of 2016 book list!
1. "Nimona" by Noelle Stevenson
2. "SuperMutant Magic Academy" by Jillian Tamaki
3. "This One Summer" by Mariko Tamaki and Jillian Tamaki
4. "Ghosts" by Raina Telgemeier
5. "Anya's Ghost" by Vera Brosgol
6. "Lumberjanes 1: Beware the Kitten Holy" by by Noelle Stevenson, Shannon Watters, and Brooke A Allen
7. "Queer a Graphic History" by Dr. Meg-John Barker and Julia Scheele
We hope you found at least a few graphic novels to love and hold dear! They're such a different way to engage your mind and if you're a steady reader, one, we envy you, and two, it's a good way to switch up your reading style and find something new to get into. Happy fireside reading, book-lovers!