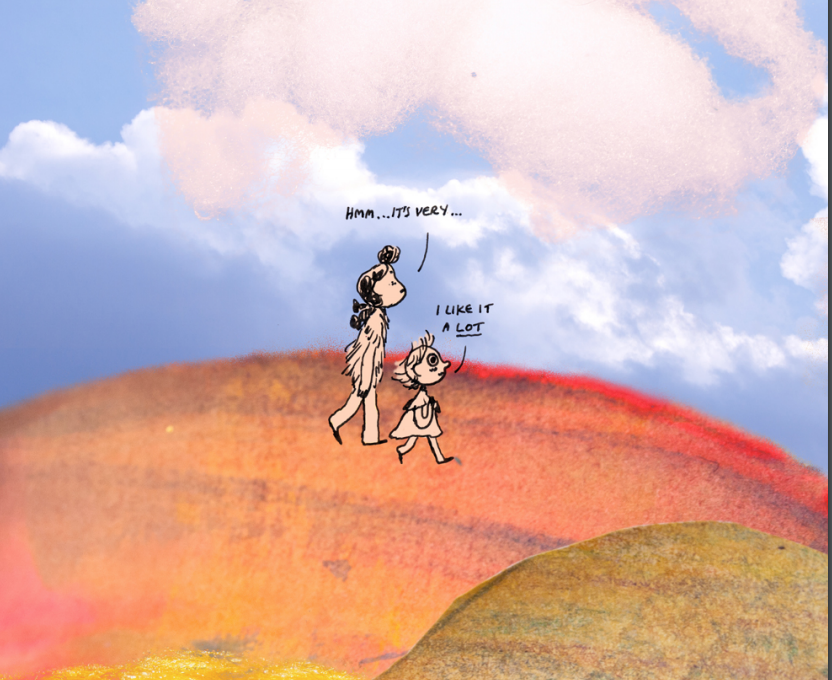 "Genre Benders" : D+Q titles featured in GQ India
Familiar Face, the latest graphic novel from prolific Canadian comics artist Michael DeForge, arrived in bookshops a little before the world went into lockdown. That seemed surprising, when I first flipped through its colourful pages, because it felt as if the book had been created by someone already in quarantine, for an audience struggling to make sense of this unprecedented way of living. There are no actual faces here, or none that look human. Set in a future where humans and the world they live in are nothing more than a blend of software and hardware, it describes the dangers towards which we are collectively headed as a species. DeForge's unnamed narrator supposedly works for the government, as does his or her partner. We can't tell because there are no men or women here, just sentient beings with constantly updated software patches. People wake up looking different; the rooms and shapes of their homes change randomly, as do roads, parks and offices. Controlling it all, including how they are meant to feel, is an unseen authority. And yet, in this dystopia, a lot of things start to seem recognisable.

I realised, after putting it down, that graphic novelists were probably more equipped to grapple with our current state than artists working with other media because they could go where budgets prevented everyone else from going.

For family and friends in isolation, I began recommending titles that resonated with what we were all going through – radical, intriguing, challenging work such as Sweet Time by Singaporean cartoonist Weng Pixin. The book looks like a pack of Polaroids, then starts to resemble Instagram stories put up by couples struggling to stay together. These are tiny, bittersweet stories, none of which end well for their protagonists whose relationships are unravelling at the seams.

Another title I kept going back to was Becoming Horses by Swedish cartoonist Disa Wallander, who has long had a habit of working with 3D materials and collages. She tends to be rather philosophical, which is probably why each subsequent reading revealed things I had missed earlier. This is a book that is hard to describe without accompanying visuals, because of how each illustration is juxtaposed alongside a wry comment or insight. All one can say is, it tries to make sense of the world and our place in it by recognising that all our interactions are a matter of perspective.
Read the rest of the article in the August 2020 issue of GQ India.