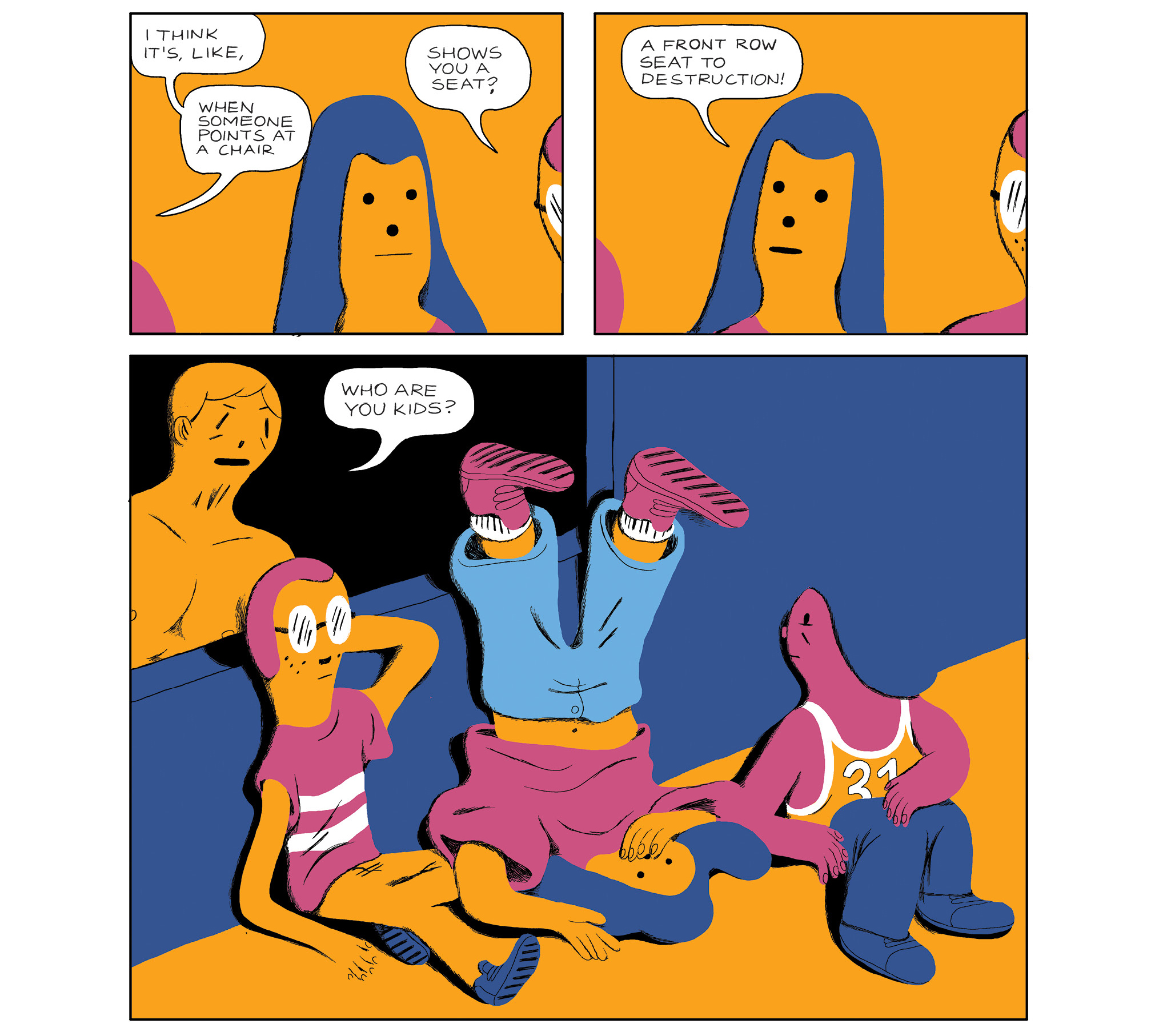 D+Q books fill 7 out of 10 spots on the London Free Press Best of 2021 list
Fictional Father : Hamilton's Joe Ollmann topped himself again with this story of the bitter scion of a beloved cartoonist who is actually a crap dad, unlike the father in his popular newspaper strip.

Factory Summers: Guy Delisle outlines a pivotal moment in his life, working summers as a teen at a pulp-and-paper factory in Quebec while yearning to be a cartoonist.

Heaven No Hell : Somewhat spiritual, somewhat comical, the latest from Ottawa-born Michael DeForge posits a heaven where everyone gets in, but there are many levels.

Cyclopedia Exotica: Brampton-raised Aminder Dhaliwal made me laugh through my tears with this satire that answers the question, "Are cyclopses really like the rest of us?"

The City of Belgium: Reading this book from Belgium's Brecht Evens is like spending a night roaming the streets of Antwerp hopped up on drugs.

Tell No Tales: London's own Sam Maggs handled writing duties on this tale of pirates who have adventures on the high seas while living the values of diversity, equality and tolerance. I hope there are more books from where this came.

Moms: All I want from comics are stories about compelling characters in interesting situations, which this graphic novel by Korea's Yeong-shin Ma delivers.

Sweet Tooth: The Return/Mazebook/Primordial: These were the comic series I followed most intently this year, all from the brain of Woodslee's Jeff Lemire. Bonus: At least two of them feature talking dogs.

This is How I Disappear: It's impossible to ignore the power of this graphic novel from Quebec's Mirion Malle about living with the trauma of sexual violence.

Beast Boy Loves Raven : I especially loved the Gabriel Picolo art in this young-adult title from DC that charts a new continuity for the New Teen Titans.