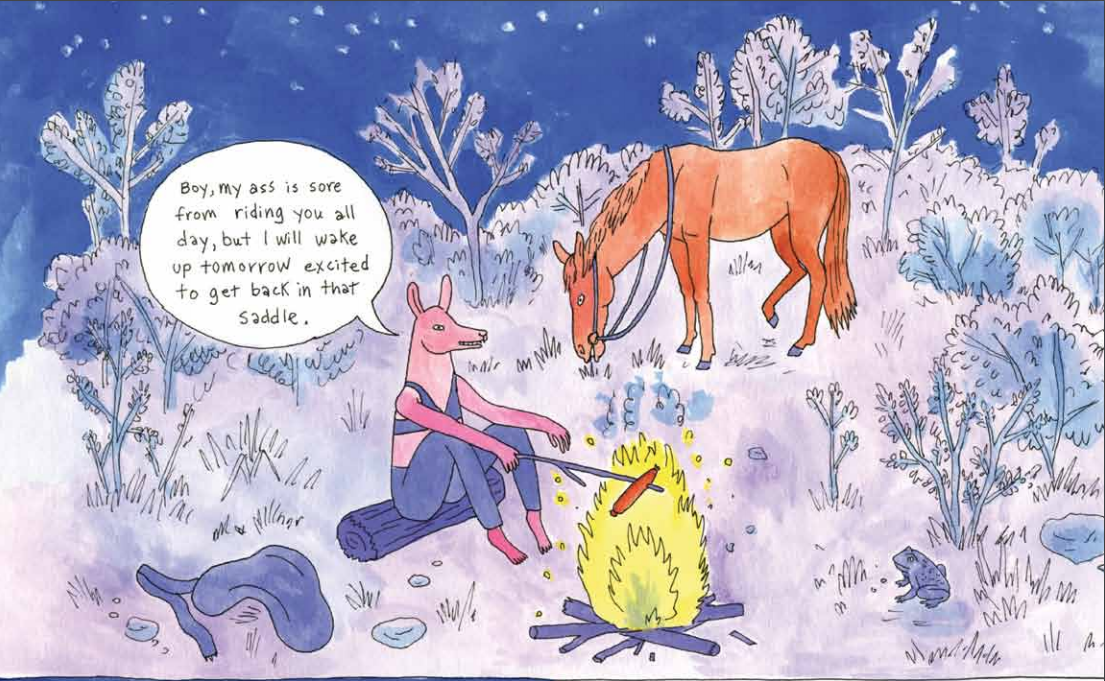 Coyote Doggirl and Grass in The Beat's comics round-up
Grass
§ I was sorting through some books during my downtime last week and noticed that there were a lot more comics from Korea — "manhwa" as they are called — in the piles. And The Los Angeles Review of Books has also noticed this Manhwa boomlet, and offers a nice concise account of their US publishing history.
§ Everything has been hard for the last 9 months, including publishing, but indie publishing has been even harder. Solrad interviewed AdHouse Books' publisher Chris Pitzer about how a small indie comics publisher keeps going... cont. on site.
Coyote Doggirl
§ Polygon looks at Horse Girl canon: The horse movies, books & toys that give a meme meaning. Fiction about youngsters and the horses they love are indeed a time-honored tradition; interesting to see it cataloged in terms of contemporary fandoms.
But the list did not include any comics! So I humbly submit the work of Lisa Hanawalt... cont. on site.