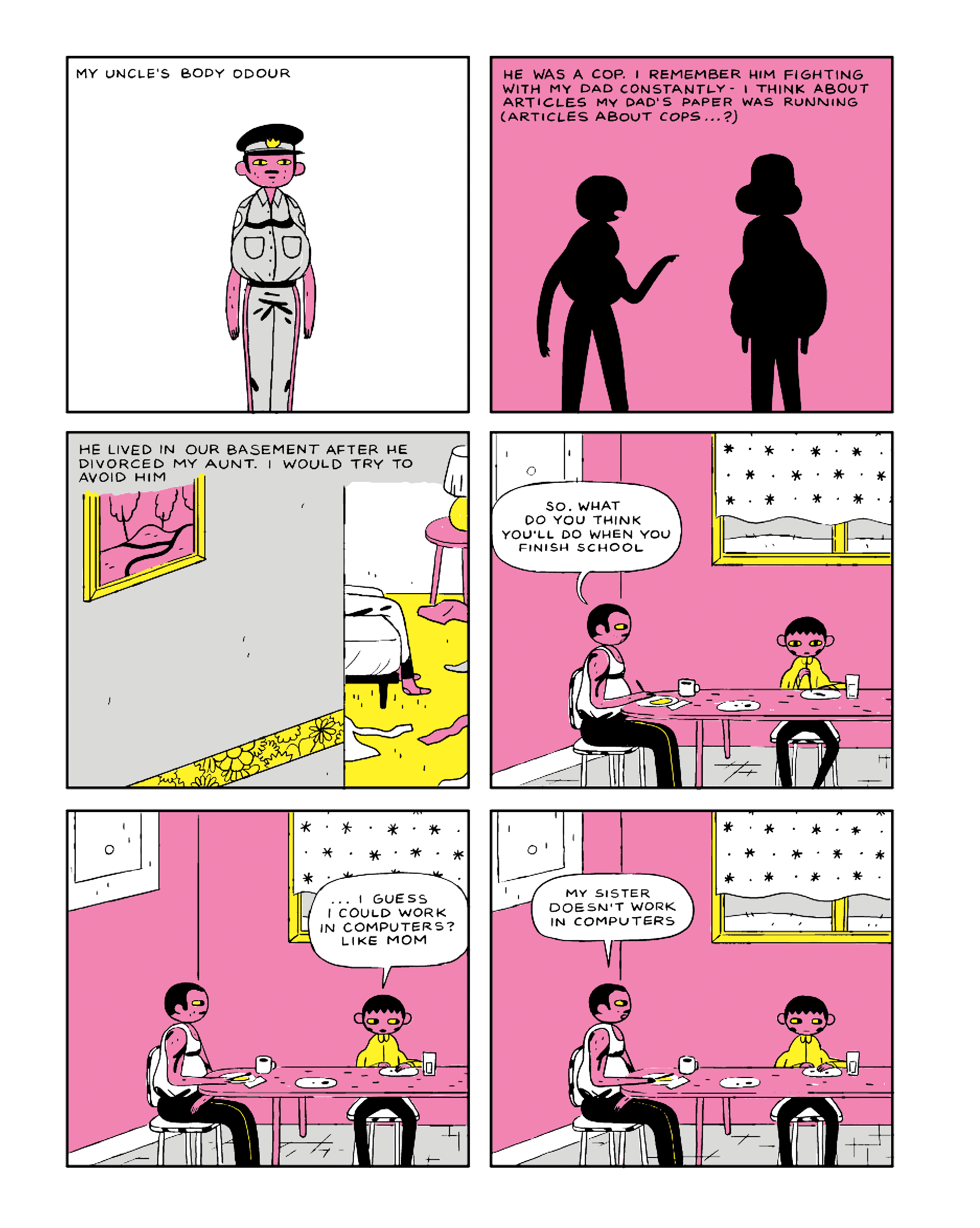 Comicsverse reviews Big Kids
The last book in a list of comics that, again, could be much longer, is maybe the top entry on my annual list of "things that made me feel a thing." Probably among the most accessible of Deforge's continually expanding work, BIG KIDS is a surreal coming-of-age story of sorts, about a boy who "trees"—literally, sees himself as a tree-like creature—as an indication of a newfound maturity, and it comes with the same unique and brilliant style and gorgeous coloring that much of Deforge's work features.
Before this year, I wasn't a reader of Deforge's work. I didn't like it, and that was because I didn't understand it, and that, of course, was because I had never actually read it. Draft headline for the year: Person Doesn't Like Other Person. Subhead: Actually Hasn't Even Tried. Well, I finally tried Deforge in 2016, and the climax of BIG KIDS was the most memorable scene of any comic I read this year. I'll read anything he puts out now.
There are a lot of emotions and conflicts in this book that a better writer could undoubtedly sum up pretty well. But I realize now that the book's final page also appropriately describes both itself and the year, and any year: "I felt a lot of things."
They have chocolate-and-peppermint biscotti here, and it is good. I know I shouldn't eat it, what with this darn figure to look after, but I like it. My parents used to bring biscotti home from the deli sometimes, and it was good then, too, even without the chocolate and peppermint.
In the new year, I'll watch better movies and learn to cook. I'll also floss and eat better, though this biscotti is likely to make frequent cameos. I'll continue to sit in coffee-scented bubbles such as this, not even drinking the coffee—heart: "yes"; body: "for god's sake, I can't take the caffeine"—but, if my final New Year's resolution holds, next December 31 I intend to have more than seven comics sitting on this table.