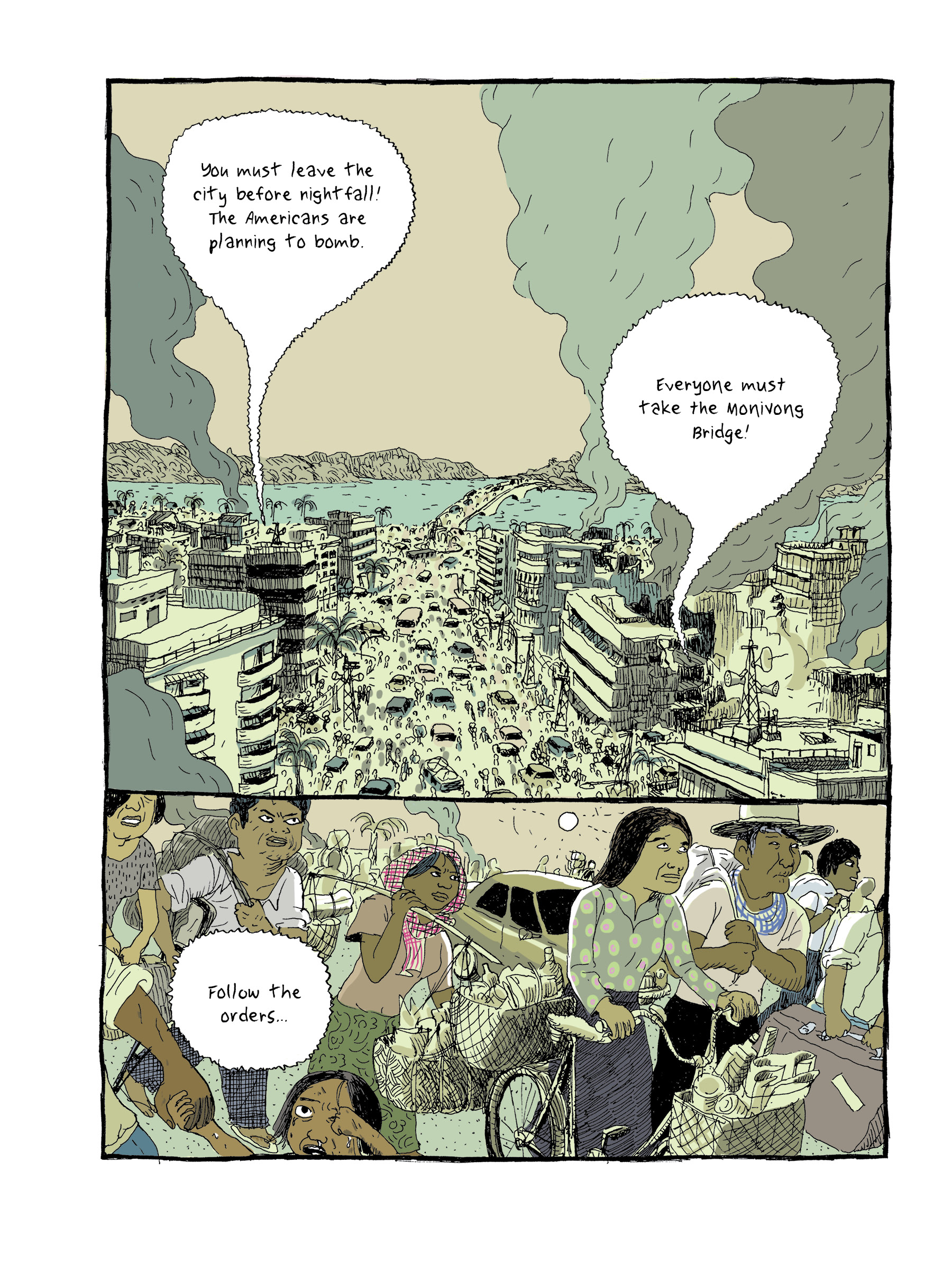 The Comics Beat names four DQ Titles on The Most Anticipated Graphic Novels for Winter 2020 List
Year of the Rabbit
by Tian Veasna
Cartoonist Tian Veasna was born just three days after the Khmer Rouge takeover, as his family set forth on the chaotic mass exodus from Phnom Penh. Year of the Rabbit is based on firsthand accounts, all told from the perspective of his parents and other close relatives. Stripped of any money or material possessions, Veasna's family found themselves exiled to the barren countryside along with thousands of others, where food was scarce and brutal violence a constant threat.
Becoming Horses
by Disa Wallander
Sometimes I dream about myself
and in my dream I'm someone else
But also, I am me
becoming the horse that I want to be.
Was it always like this? What if your self portrait was a collection of weird shapes? Have you ever felt like an abstract painting? Do you ever simultaneously wish and worry that the boundaries of your body will melt away and you'll become a magnificent horse? Becoming Horses is a book about squinting hard and looking from the right angle to find that everything around you sparkles—just a little—and the shapes of things are not firm but fuzzy. The You you know may shift and take form as a beautiful horse, a sunset, or something so special, so huge that you could never describe it.
Familiar Face
by Michael DeForge
The bodies of citizens and the infrastructure surrounding them is constantly updating. People can't recognize themselves in old pictures, and they wake up in apartments of completely different sizes and shapes. Commuter routes radically differ day to day. The citizens struggle with adaptability as updates happen too quickly, and the changes are far too radical to be intuitive. There is no way to resist—the updates are enacted by a nameless, faceless force. Familiar Face's narrator works in the government's department of complaints, reading through citizens' reports of the issues they've had with the system updates. The job isn't to fix anything, but rather to be the sole human sounding board, a comfort in a system so decidedly impersonal. These complaints aren't mere bug reports—they can be anything: existential, petty, just plain heartbreaking.
Umma's Table
by Yeon-Sik Hong
Madang is an artist and new father who moves to a quiet home in the countryside with his wife and young baby, excited to build a new life full of hope and joy, complete with a garden and even snow. But soon reality sets in and his attention is divided between his growing happy family and his impoverished parents back in Seoul in a dingy basement apartment. With an ailing mother in and out of the hospital and an alcoholic father, Madang struggles to overcome the exhaustion and frustration of trying to be everything all at once: a good son, devoted father, and loving husband. To cope, he finds himself reminiscing about their family meals together, and particularly his mother's kimchi, a traditional dish that is prepared by the family and requires months of fermentation Memories of his mother's glorious cooking—so good it would prompt a young Madang and his brother into song—soothe the family. With her impending death, Madang races to learn her recipes and bring together the three generations at the family table while it's still possible. A beautiful and thoughtful meditation on how the kitchen and communal cooking—both past, present and future—bind a family together amidst the inevitable.