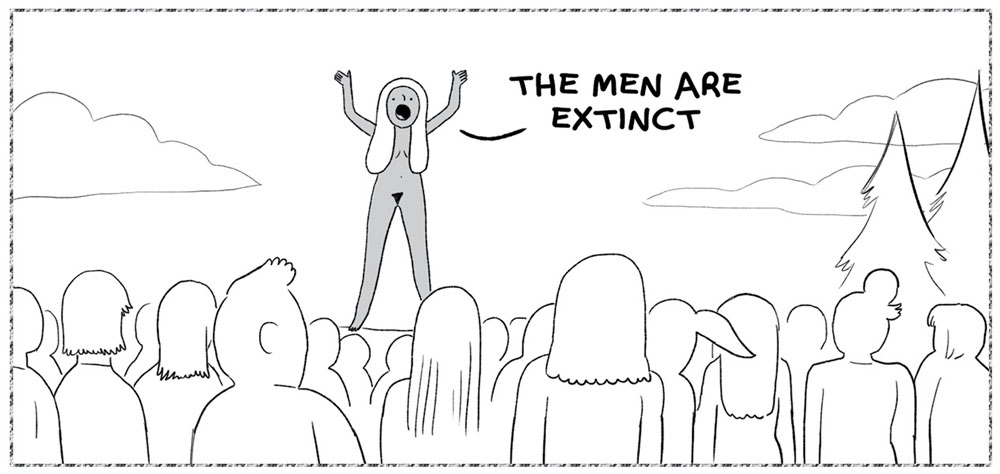 BookRiot Recommends Woman World!
It's Women's History Month, but I can't think of a better time for the speculative possibilities of women's futures, too.
Science fiction and fantasy are genres that have long been dominated by male readers. But there have always been talented women authors within the genre as well, and many have used their voices to raise issues of gender within their work.
Here are five superior matriarchal worlds of science fiction and fantasy:
WOMAN WORLD BY AMINDER DHALIWAL
This comic book from Canadian cartoonist and animator Aminder Dhaliwal got its start as a webcomic on Instagram. It continues to be updated twice a week, but now you can read the collected volumes in print, too.
With a devoted audience of more than 150,000 readers, Woman World breaks down feminist philosophy into its panels and takes digs at societal gender roles, cultural icons, and more.
While this all might sound pretty heavy, Woman World is known for being incredibly funny.
This story starts when the world's population of men are wiped out by a birth defect. As a new world takes shape, the story follows a band of women who take on the group name "Beyonce's Thighs."