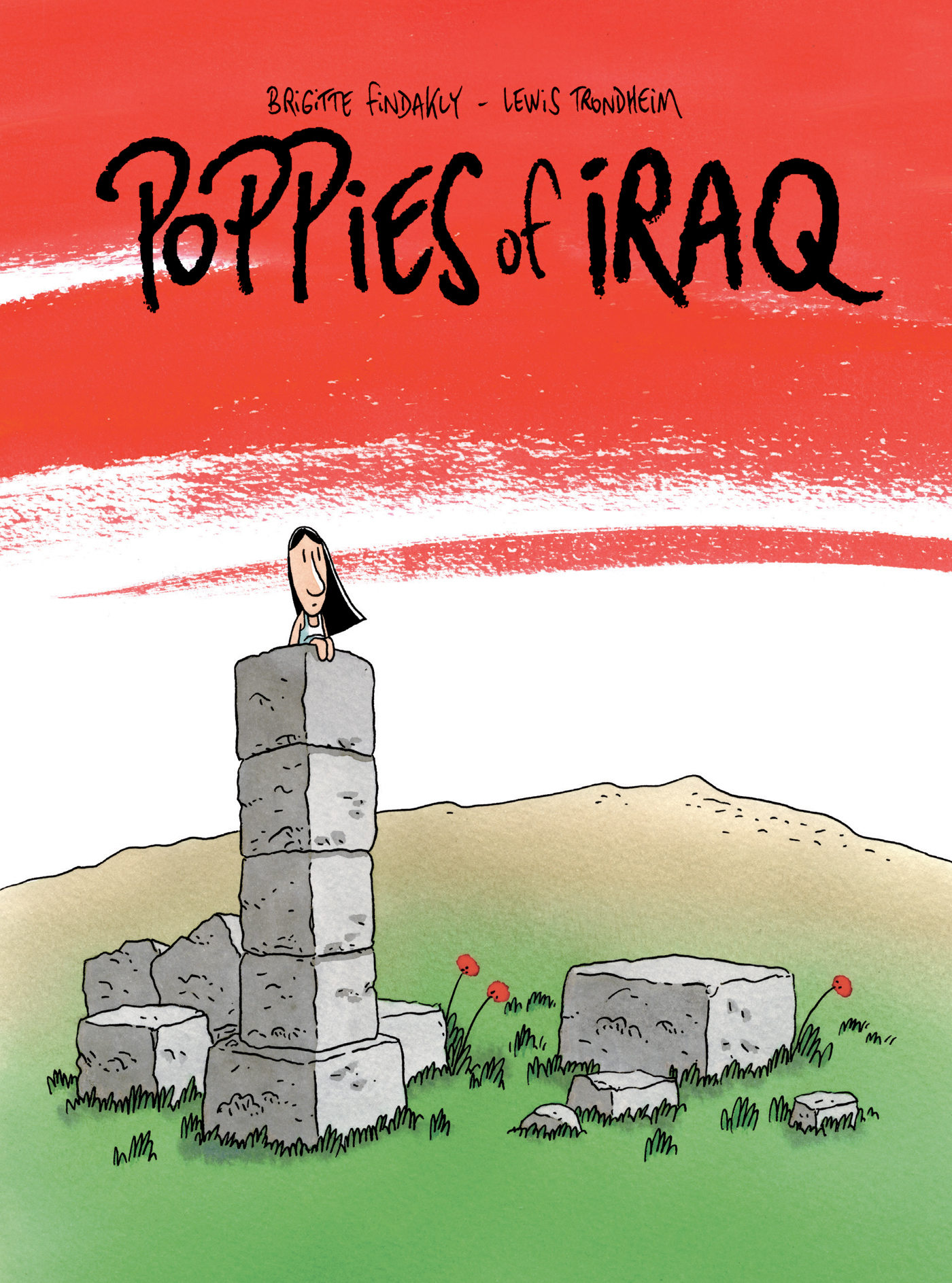 Booklist recommends Poppies of Iraq and Rolling Blackouts
More than 65 million people, according to the United Nations High Commissioner for Refugees, have been forced to leave their homes. Whether they are made refugees in another country or displaced internally, 2017 UN data shows that "nearly 20 people are forcibly displaced every minute as a result of conflict or persecution."
Numerous studies emphasize how books encourage and improve empathic understanding; libraries can be vital enablers by providing remarkable graphic titles such as the baker's dozen here, as well as two additional titles reviewed in this issue, Illegal​, by Eoin Colfer and Andrew Donkin, illustrated by Giovanni Rigano; and The Dead Eye and the Deep Blue Sea​, by Vannak Anan Prum, as told to Ben and Jocelyn Pederick.
Poppies of Iraq. By Brigitte Findakly and Lewis Trondheim. Illus. by Lewis Trondheim. Tr. by Helge Dascher.
The daughter of an Orthodox Christian Iraqi father and a Catholic French mother, Findakly explores her Iraqi childhood, made graphically intimate by her artist husband, Trondheim. Being Christian in a dominant Muslim society and coming-of-age during tumultuous times – defined by oppression, war, changing regimes, and, ultimately, French exile – present unnerving difficulties, but Findakly succeeds in capturing the smallest joys of family, friendship, and the best of the "good memories."
Rolling Blackouts: Dispatches from Turkey, Syria, and Iraq. By Sarah Glidden. Illus. by the author.
For two months in 2010, Glidden accompanied two journalist friends and a former U.S. Marine through refugee-heavy international hot spots. While the two friends multitasked to create articles and documentaries for their Globalist site and other news outlets, Glidden graphically documented their interactions with each other, their guides, and their subjects, creating an intriguing exploration of storytelling in journalism – which stories matter, who tells the story and how – and the responsibilities of U.S. journalists, especially in some of the least-American-friendly corners of the world.