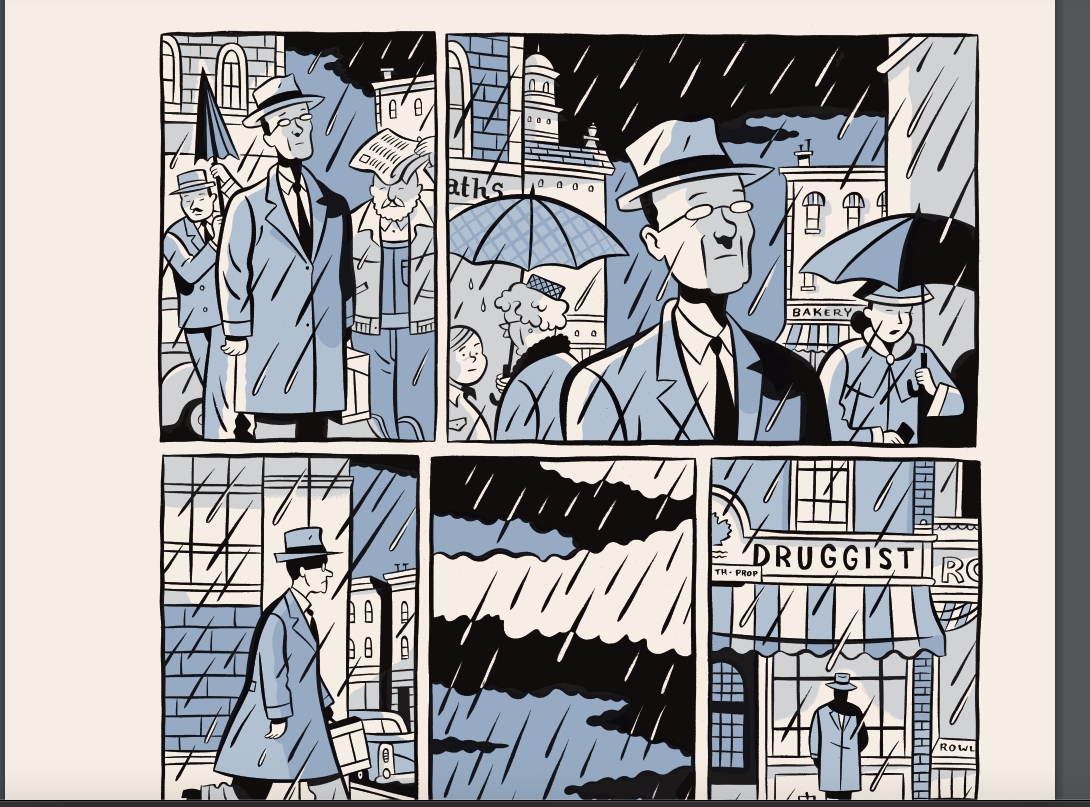 "The body never lies": Clyde Fans reviewed
Guelph's renowned Seth has created a 'profoundly moving' picture novel about people who find it hard to face truths that they are unwilling to do anything about 2 days ago By: Barb Minett clyde I was recently asked to be on a virtual bookseller panel for the upcoming Frankfurt Bookfair. This year the focus is on Canada and six Canadian booksellers were asked to pick three books out of a list of 300 which they wanted German booksellers to be aware of.
Clyde Fans by Guelph resident Seth was on the list and I immediately grabbed it for my pick. He is the author/cartoonist of many books, has designed countless book and magazine covers, including the New Yorker, and has a global reputation. Seth, if you are reading this, I would like you to know how profoundly moved I was by Clyde Fans. I now understand why both the New York Times and The Guardian called your book a masterpiece. The jury for the Scotia Giller Prize must have been similarly impressed and affected as it was the first graphic novel to be nominated for a Scotia Giller Prize.
Many would call this a graphic novel, but I believe that you have described it as a picture novel. I feel it as a deep rendition in shades of black, grey and blue truths about living in an age of change, a sad ode to the difficulties of working in a family business, a story about people who, as you describe them, find it hard to face truths that they are unwilling to do anything about. You breathe heart and character and time into the Matchard family who for years have been trapped in the world of their small failing family business – Clyde Fans. They are both captives and captors. You have brought enhanced meaning to the world of co-dependence. Clyde, the nasty patriarch, abandons the family and dumps the tattered business onto the life of his two sons – Abe, who seems to have taken on some of the traits of his father and Simon, a dreamy reclusive who is incapable of processing the data that proliferates in this capitalist system.
Simon is relegated to taking care of their demented mother – something which causes so much stress for him. He copes by immersing himself in the life of old postcards. Seth, the daily tribulations of your characters are ordinary but also archetypal. This is no small feat. Perhaps, as The Guardian says, this is a deeply realized labour of love. You do have affection for small enterprises. You understand the pressures of daily life. Your kind creation of the world of Simon, whom today might have been diagnosed with a labelled mental illness, brings new understanding to the life of a mind which doesn't have its feet on the ground.
I am going to do a re-read of Clyde Fans because I know, as a person obsessed with text, that I didn't fully appreciate the life drawings. You show us on every page that the body never lies.