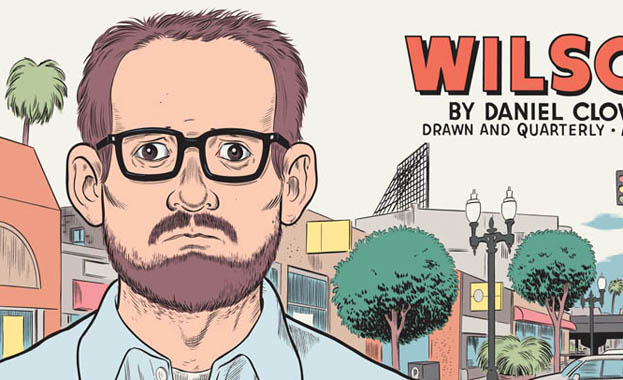 The anticipation mounts for WILSON and INDOOR VOICE says The National Post
The Most Anticipated Books of 2010

by Mark Medley

Challenges abound when compiling a list of the most anticipated books of the coming year. The first problem is that it's impossible to say for certain whether a book will be any good. We can recommend you check out Don DeLillo's new novel when it hits stores next month, but, until we crack open the spine, we won't know if it's another Underworld or another Cosmopolis. Unlike movies, (most) books don't have the luxury of a glossy two-minute trailer to excite readers, though perhaps you could get Ian McEwan to read passages from his new book over a rousing John Williams score, or hire one of those distinctive trailer voice-over men to hype Beatrice and Virgil as "by the author of Life of Pi and The Facts Behind the Helsinki Roccamatios." Or maybe not.

When it comes to books, keen readers must pore over publisher's catalogues, reading too-earnest synopses that herald (seemingly) every book as "devastating" or "profound" or "a masterpiece of the highest order." And even blurbs from other writers, who have (apparently) read the book and (apparently) like it enough to loan their name to the cover, have limited cachet.

Still, there are lots of books coming out these next few months that - based on the author, past work, an interesting synopses, or a chapter we've already read - are solid bets and should be great.

The first half of 2010 brings us new novels, poetry and short story collections from award winners (Peter Carey, Joan Thomas) and new voices (Miguel Syjuco, Eleanor Catton). The next Giller Prize or Griffin Prize winner may be hidden among the titles listed below.

Forget Iron Man 2, here's what we're really looking forward to in the first half of 2010:

CANADA

• Andrew Kaufman - The Waterproof Bible (Random House/February) - Kaufman's debut novel, 2003's All My Friends Are Superheroes, was a cult hit. He returns with a novel about a young woman who (literally) cannot control her emotions, and a man coming to terms with the death of his wife.

• Rabindranath Maharaj - The Amazing Absorbing Boy (Knopf/February) - The under-appreciated author of A Perfect Pledge delivers a comic-tinged coming of age set in downtown Toronto. Think The Fortress of Solitude set in Regent Park.

• Joan Thomas - Curiosity (McClelland and Stewart/March) - It was only last year that Thomas won the Commonwealth Prize for Best First Book (Canada/Caribbean) for her novel Reading by Lightning. Her second novel is a fictionalized account of paleontologist Mary Anning, who discovered the first ichthyosaur skeleton - think of a giant dolphin - when she was only 12 years old.

• Dionne Brand - Ossuaries (McClelland & Stewart/March) - The first volume of poetry from Toronto's Poet Laureate in five years.

• Adam Lewis Schroeder - In The Fabled East (Douglas & McIntyre/March) - One of Canada's best young writers, Schroeder delivers his second novel, about a bureaucrat sent on a mission up the Mekong River to find an Army captain's long lost mother. Shades of Joseph Conrad.

• Michael Lista - Bloom (House of Anansi/April) - This upstart young Montreal poet publishes his first collection, which chronicles a day in the life of Winnipeg scientist Louis Slotin, who helped develop the atomic bomb.

• Yann Martel - Beatrice and Virgil (Knopf Canada/April) - The biggest release of the spring. Martel attempts to follow-up his mega-selling Life of Pi (which won the Man Booker Prize and was recently named the National Post's best Canadian book of the decade) with this story about a famous writer, a taxidermist, a monkey and a donkey.

• Shaughnessy Bishop-Stall - Ghosted (Random House of Canada/April) - This master of immersion journalism - his first book was Down To This: Squalor and Splendour in a Big-City Shantytown - turns his attention to fiction with this novel about a young man who makes a living writing suicide notes. Yes please.

• Miguel Syjuco - Ilustrado (Hamish Hamilton Canada/April) - The only book coming out this spring to have already won a major award: the former Montreal Gazette copy editor won the Man Asian Award in 2008 for this novel about a famous Philippine author who's found dead in the Hudson River.

• Jillian Tamaki - Indoor Voice (Drawn and Quarterly/April) - A new collection of sketches and comics from the acclaimed illustrator of Skim.

• Steven Heighton - Patient Frame (Anansi/April) and Every Lost Country (Knopf/April) - Kingston's Steven Heighton is the busiest man of the spring. He's releasing his first collection of poetry since 2004 and his first novel since 2005, about a group of mountain climbers who witness the murder of Tibetan refugees at the hands of Chinese border guards.

• Russell Smith - Girl Crazy (HarperCollins/April) - Canada's foremost chronicler of urban affairs returns with a new novel about a community college instructor obsessed with a younger woman.

• Shawn Micallef - Stroll: Psychogeographic Walking Tours of Toronto (Coach House/May) - Micallef has been writing the "Stroll" column for Toronto's Eye Weekly for years; this book collects and expands some of his favourite pieces. Better than visiting Toronto.

• Carole Enahoro - Doing Dangerously Well (Random House of Canada/May) - A darkly satirical novel about a water company exec looking to privatize an African river; Enahoro is one of Random House's new faces of fiction for 2010.

• Eleanor Catton - The Rehearsal (McClelland and Stewart/May) - Debut from this hotshot young novelist - she's like 24 years old - finally comes to Canada after much buzz abroad.

• Emily St. John Mandel - The Singer's Gun (Unbridled Books/May) - If it seems like her debut, Last Night in Montreal, just hit bookstores, that's because it only came out in June. She returns with a new novel about a young man trying to escape a life of crime.

• Peter Darbyshire - The Warhol Gang (HarperCollins Canada/May) - Darbyshire delivers his long-anticipated follow-up to Please, which won the ReLit Award. See Q&A.

INTERNATIONAL

• Sam Shepard - Day out of Days (Knopf/January) - A new volume of short fiction from the Pulitzer Prize-winning playwright, actor and author.

• Joshua Ferris - The Unnamed (Reagan Arthur Books/January) - Ferris doesn't follow-up his acclaimed and bestselling 2007 debut, Then We Came To The End, with another comic tale of office life, but rather a strange novel about a man who suffers from an unexplained illness which causes him, from time-to-time, to keep walking until he collapses of exhaustion.

• Don DeLillo - Point Omega (Scribner's/February) - It's been 12 years since Underworld, DeLillo's last great work. Let's hope his new short novel - about a filmmaker, a former scholar, and his daughter, living in the desert - is a return to form.

• Lionel Shriver - So Much For That (HarperCollins/February) - The author of the Orange Prize-winning We Need to Talk About Kevin returns with a novel about a man whose dream of retiring to Africa is put on hold when his wife develops cancer.

• Sam Lipsyte - The Ask (Farrar, Straus and Giroux/March) - Lipsyte's last book, Home Land, about a young man chronicling his life via letters to his high school alumni newsletter, was a breakout hit. His new book is about a man given one last chance to keep his job at a university.

• Ian McEwan - Solar (Nan A. Talese/March) -- McEwan's latest is about a Nobel Prize-winning physicist on a trip to Mexico City which may save his marriage, his career, and the world.

• Peter Carey - Parrot and Olivier in America (Random House of Canada/April) - There are two writers who have won the Man Booker Prize twice. Carey is one of them.

• Daniel Clowes - Wilson (Drawn and Quarterly/May) - A brand-new graphic novel from the man behind Ghost World about a middle-aged loner who discovers he has a teenage daughter.

• Philip Pullman - The Good Man Jesus and the Scoundrel Christ (Canongate/May) - We probably don't need another retelling of the gospels. But the fact that this novel is written by Pullman, the author of the brilliant His Dark Materials trilogy, makes it one of the most anticipated publishing events of the season. Sure to ignite controversy.