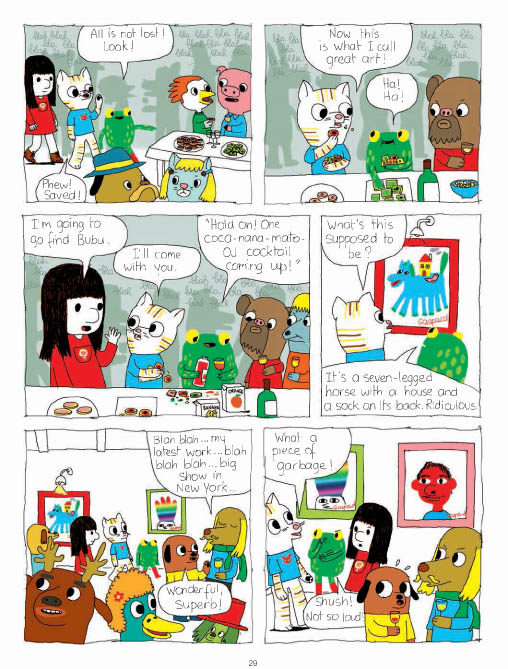 Anna and Froga is 'delightfully weird'
For kids who enjoy an odd sense of humor, Anouk Ricard's delightfully weird graphic novel series Anna & Froga is an easy read that will earn some giggles. Each book contains a collection of short stories centered around a young girl named Anna and her animal friends—Froga the frog, Christopher the worm, Bubu the dog, and Ron the cat. Like any group of friends, they tend to bicker and tease each other while also accepting their idiosyncrasies. Ricard's drawing style is fun and childlike, but her understated, sometimes testy dialogue among the friends is what makes this so fun.
Difficulty: This can be easily read by most new readers, but the sense of humor—the books are translated from French—may be too subtle and low-key for some kids.
Content: The friends do fun, innocent stuff like go to an amusement park, make their own movie, and take a trip to the lake, but there's a healthy dose of sarcasm involved.
Where to Start: Drawn & Quarterly has published four volumes of Anna & Froga stories:Fore!, Thrills, Chills and Gooseberries, Want a Gumball?, and I Dunno, What Do You Want To Do? They all feature various self-contained stories so you can jump in anywhere.