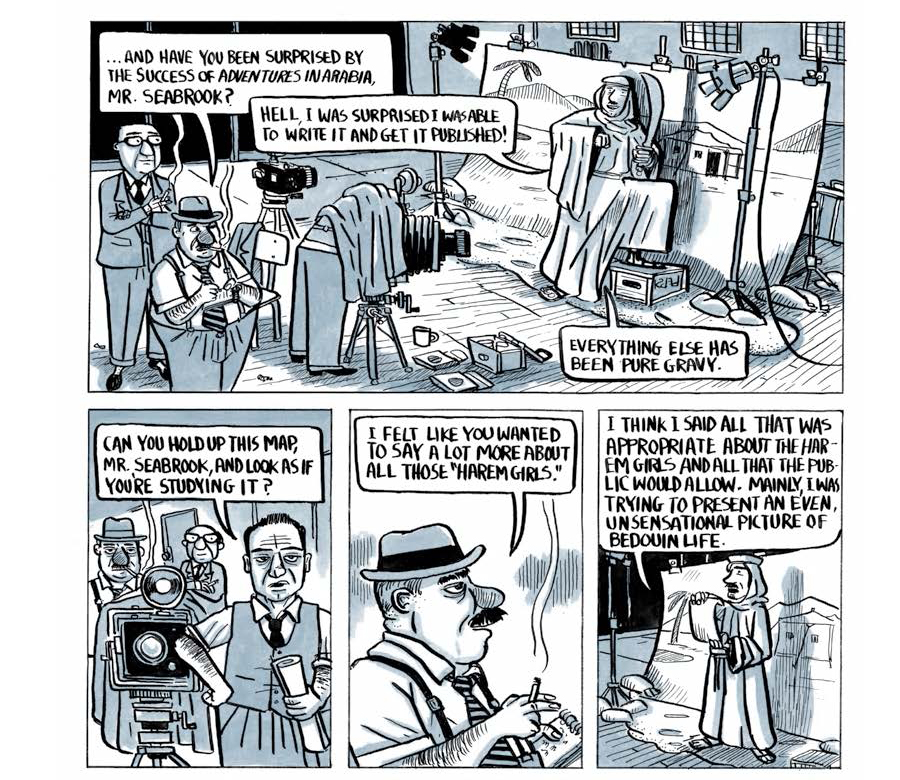 A review of The Abominable Mr. Seabrook in Paradoxa
Montreal-based Drawn & Quarterly has become the preeminent publisher of "literary" comics in North America. Started, as the pun in the name indicates, as a quarterly anthology of unusual, marginal or alternative comics, it evolved into a powerhouse that now offers some of the most stimulating works by contemporary authors, including notable works in translation.

The Abominable Mr. Seabrook, in a strange and somewhat perverse way, deals with a subject matter that can ideally serve to bridge high and low culture. The book is described on the back cover, for the benefit of confused librarians, as "Comics and Graphic Novels / Nonfiction / Biography and Memoir." Take your pick. And indeed, it can be argued that it really is all of those at the same time. This is a feat that Ollman manages with apparent ease (good works are those where the effort becomes invisible), creating a strange paper monument to a most unlikely hero.)



Read the rest in Paradoxa 32.