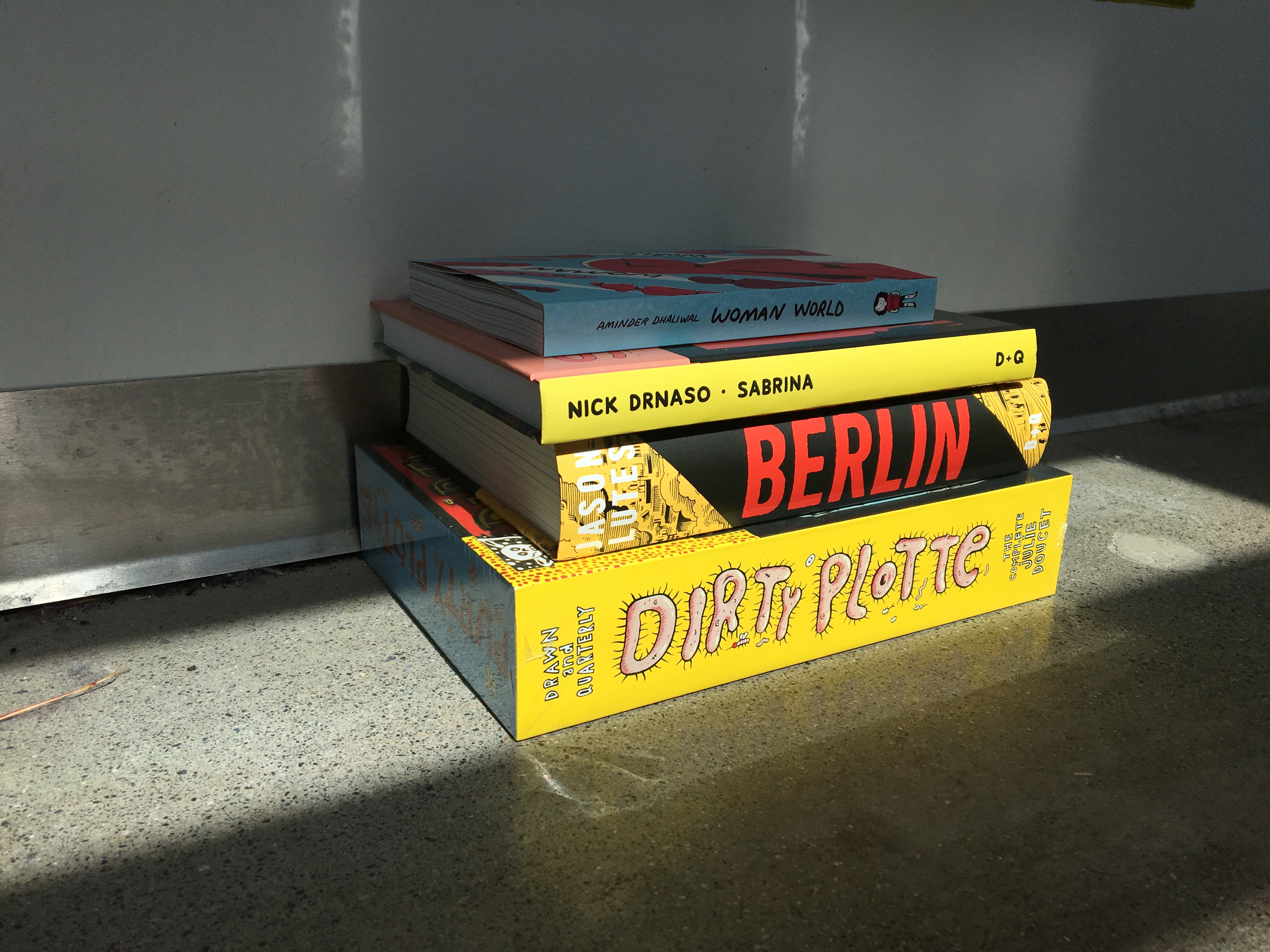 Dear Reader,
The deadline for voting for the Eisner Awards, North America's highest honor in comics, is on midnight PST Friday, June 14th. All eligible comic book professionals may vote including all creatives: writers, artists, cartoonists, pencillers, inkers, letterers, colorists, translators, publishers, and editors; historians, educators, and librarians; and comic book retailers and managers. The Eisners are the only awards worldwide that allow and call for all various professionals in the medium to cast their vote, so take advantage! I would be remiss if I did not highlight the D+Q nominees, of course. What I like best about our nominees this year is that as a whole they signify how D+Q started out and how we have changed over our 30 year history.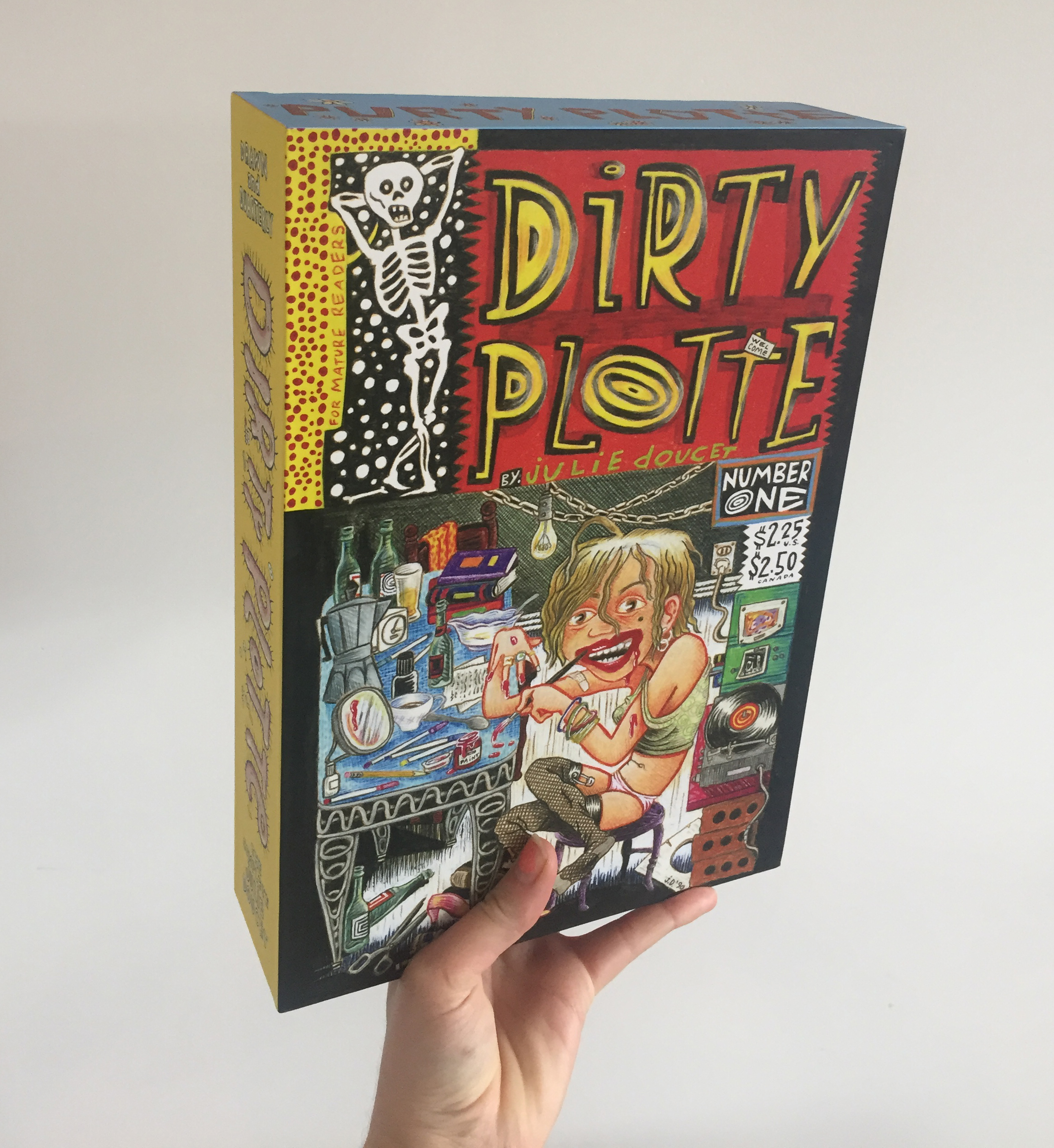 Our very first cartoonist, Julie Doucet, without whom we may not even have Drawn & Quarterly, is nominated for her landmark, and still legendary and boundary-pushing, comic book Dirty Plotte. This deluxe collection was edited by D+Q editor Tracy Hurren, and is not simply a more expensive slipcase of the comics. It is a celebration and study of one of the best cartoonists of our time. Dirty Plotte: The Complete Julie Doucet collects the entire comic book series, including the acclaimed My New York Diary, as well as rare comics and previously unpublished material; a reproduction of the first Dirty Plotte mini comic; essays about her comics legacy and feminist influence by curator Dan Nadel and academic Martine Delvaux respectively; an interview by comics scholar Christian Gasser; and personal anecdotes from Jami Attenberg, Adrian Tomine, and more. We are proud that the care, effort, and design that went into this edition has been noticed by the Eisner nominating committee who chose it for the category Best Archival Collection/Project.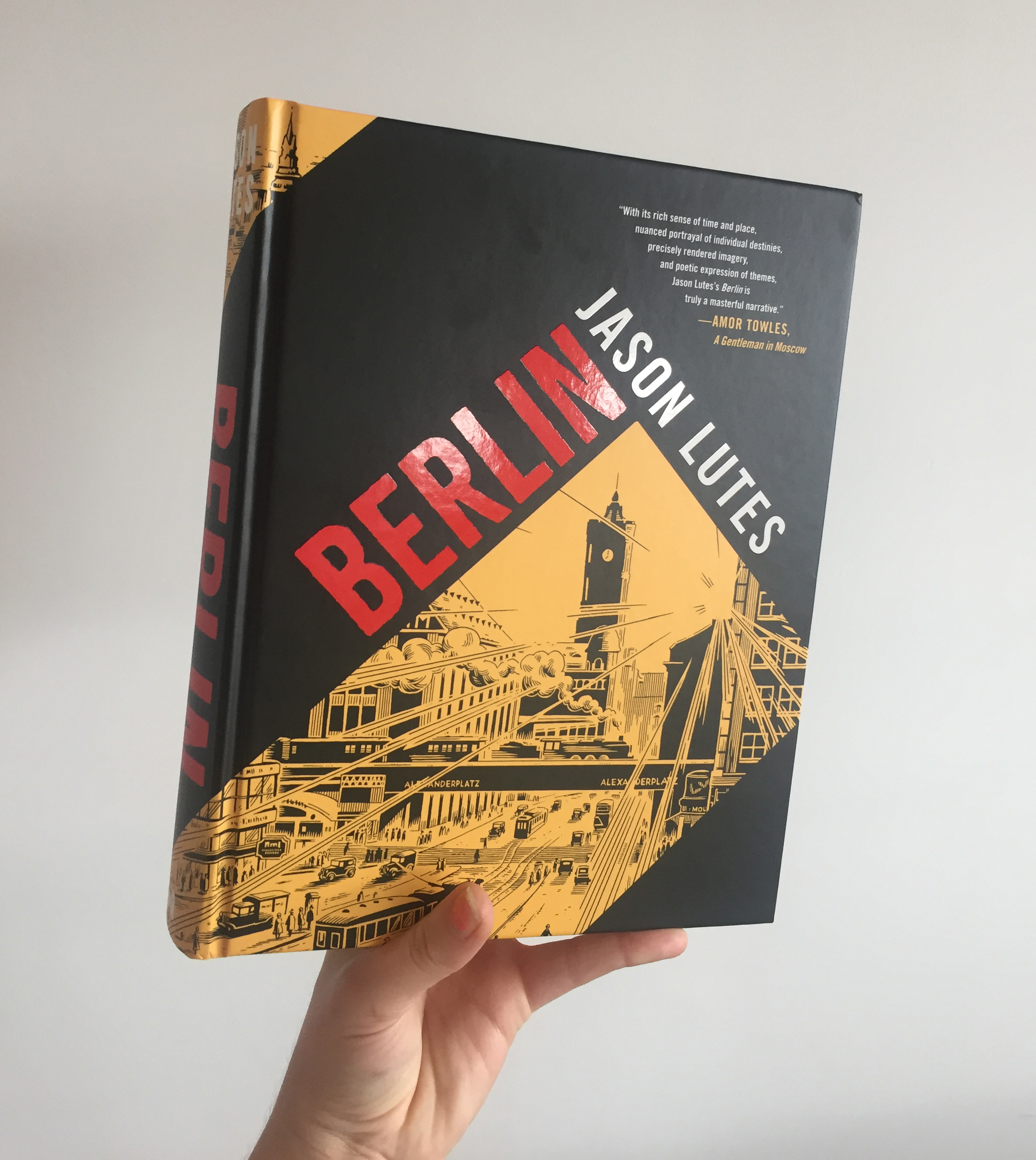 Jason Lutes, a cartoonist who is also synonymous with D+Q's 30 year history, is nominated for Best Graphic Album Reprint for his magnum opus Berlin. What Jason has achieved with Berlin is nothing short of astounding–it's a work of historical fiction that has no parallel in comics. Berlin is the story of everyday people in historic times, a city and a country and a time period that may appear to be the past but are actually quite contemporary. Berlin was twenty years in the making, and no one had any idea that the book would be timely in the year 2018. Berlin is relevant; Berlin is singular; the book took years of research, craft and creativity. It is one of those rare achievements in any medium, and the fact that it is a graphic novel by one of the kindest and most humble cartoonists makes me especially proud to be in our industry.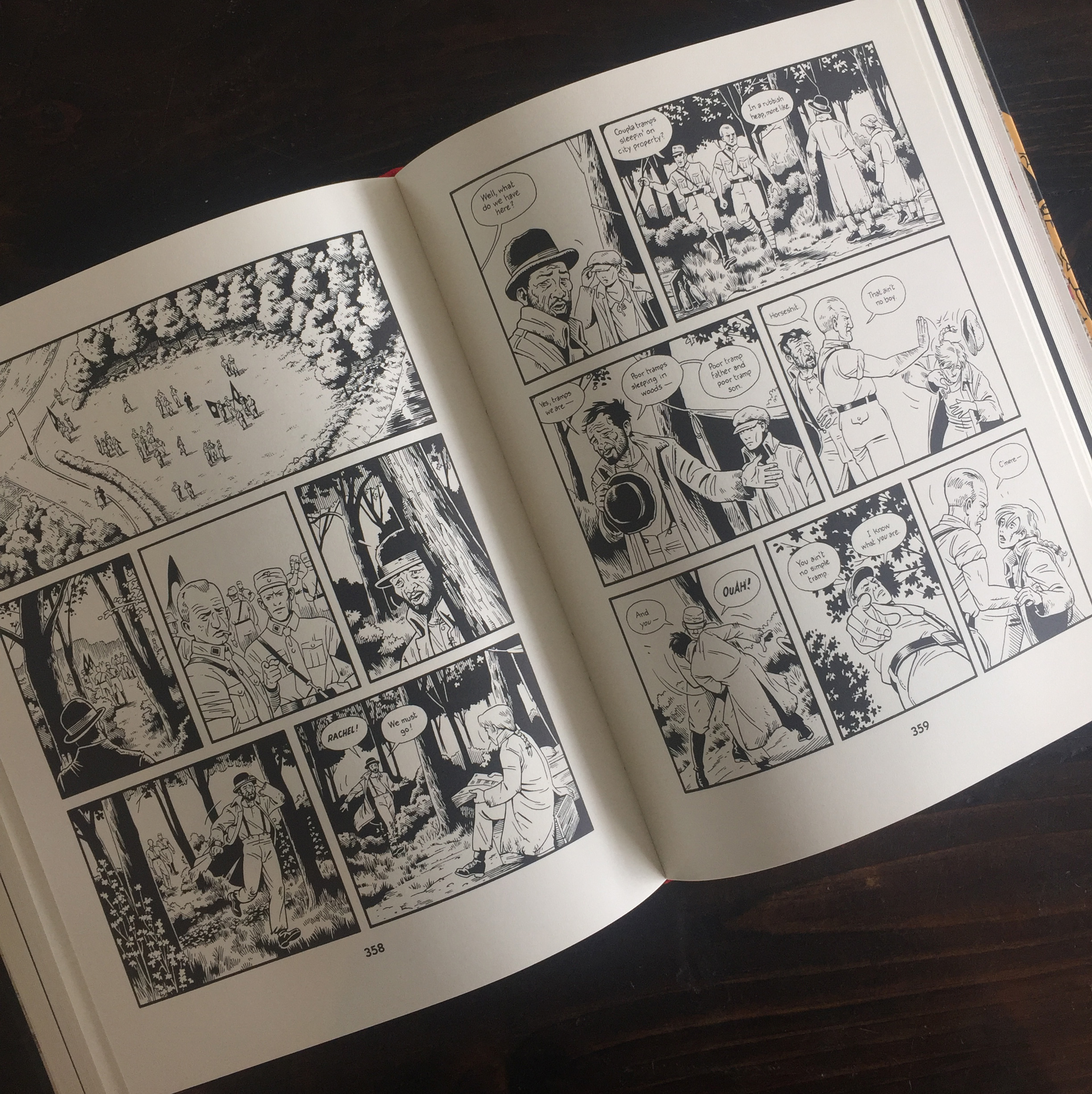 Many times we are asked how we find new cartoonists. Truthfully, we find them in a variety of ways. We aim to have an annual list of 24-30 titles, and we try to balance that list in genre and author. We want to have a new cartoonist or two every year. So now we move on to cartoonists who are new to D+Q, and yet whose works are seamless additions to the D+Q canon.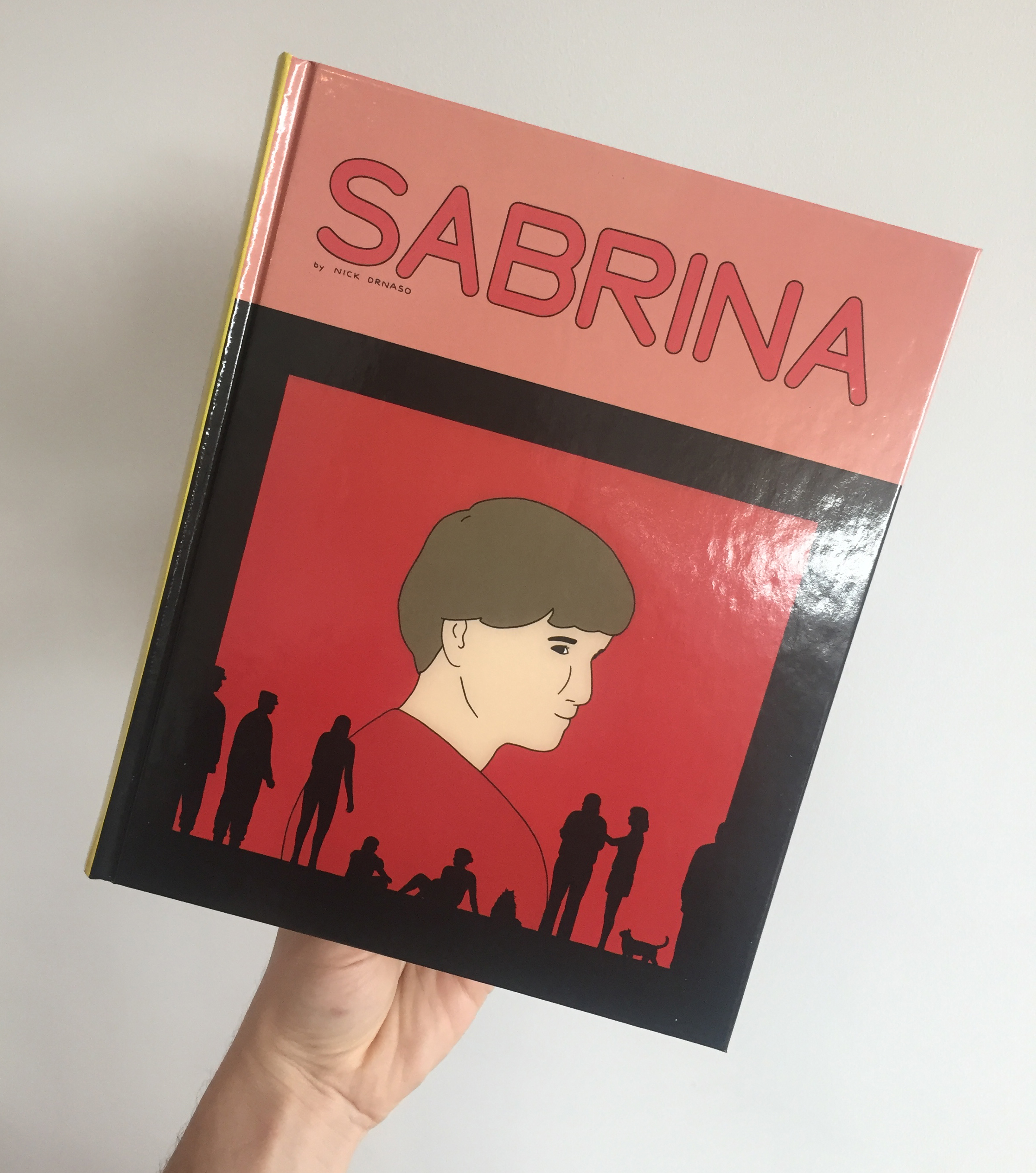 Nominated for both Best Writer/Artist/Cartoonist and Best New Graphic Album is Sabrina by Nick Drnaso who came to our attention via Ivan Brunetti's student anthology Linework at Columbia College in Chicago. At the risk of being repetitive, Sabrina is singular in how it captures the psyche of today's America, digging in deep to online media, conspiracy theories and trolls, how we process misinformation, and our numbness to violence and the world around us. It's an astonishing graphic novel debut, impressive in form and story, and just when you think you know everything about a book and author, they open themselves up even more as in this New Yorker profile of Nick, which is rare is oh so many ways. First the obvious, the New Yorker rarely profiles cartoonists. But it's a profile of an artist, his life and his work with very few sidebars — and a profile of a cartoonist that doesn't dumb down the medium of comics.
Lastly, another new D+Q cartoonist is Aminder Dhaliwal, who we came across because she emailed us a submission (we read every one!) of her extremely funny and yet also poignant comic Woman World, which is nominated for Best Humor Publication, and was praised by comedians Tig Notaro and Aparna Nancherla. At its simplest, Woman World is just that — a society without men. A more complex examination reveals that Woman Woman is a rumination on identity, relationships, and memory, with a good dose of Paul Blart: Mall Cop to lighten the social commentary.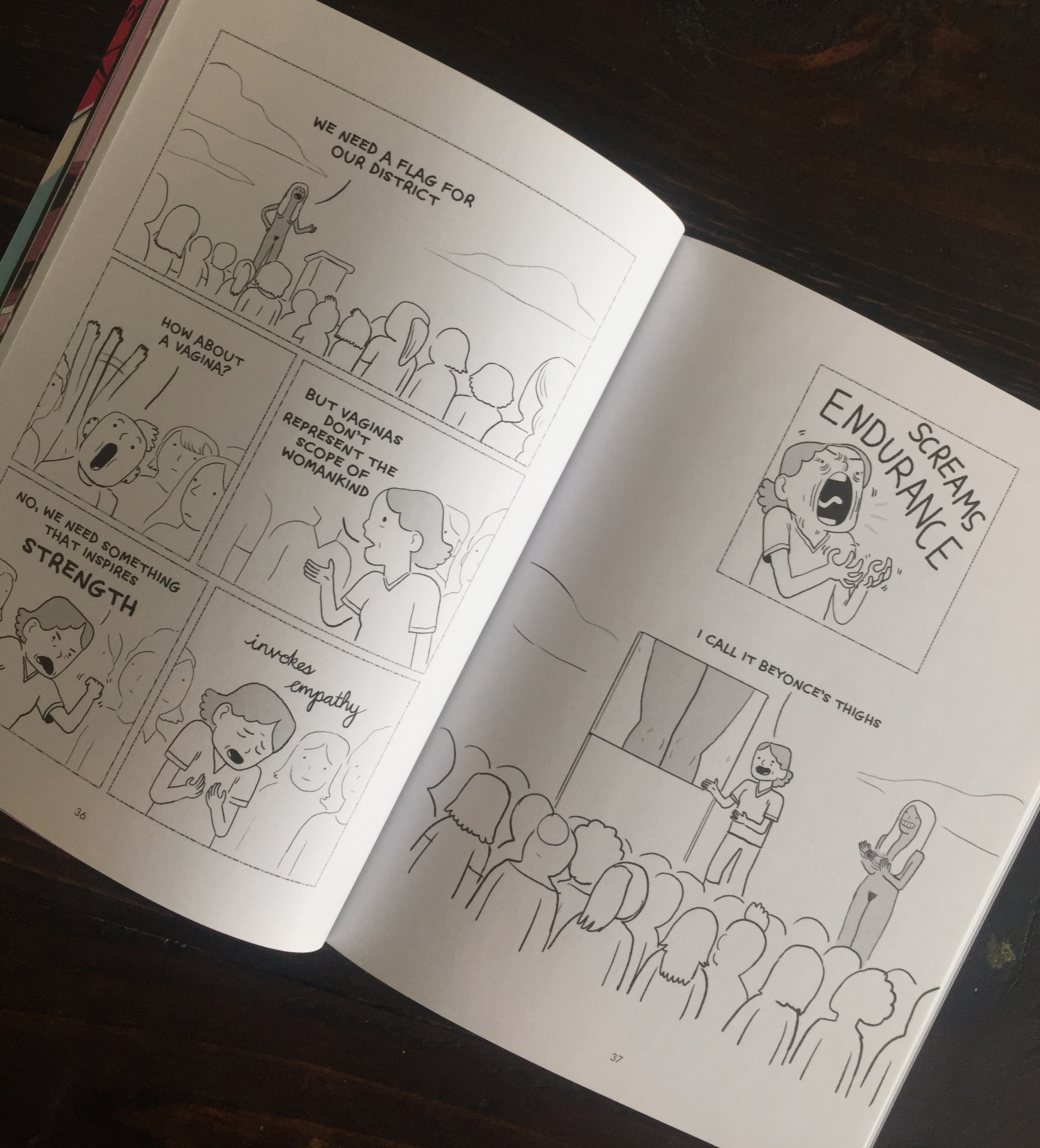 If Aminder wins, this will be the second time in the 28 years of this category that a non-licensed book created by a woman will have won, the first being Kate Beaton for Step Aside Pops. Sadly, as I can think of many many humor graphic novels by women from the past 25 years that could have won (No offense Sergio!) I can't think of a better reason to cast a vote for Woman World than phallic clouds and Beyonce's thighs.
And speaking of any cartoonists new to D+Q or not, it's not often that a cartoonist is nominated for their work before we even publish it! It's no surprise though that this honor is bestowed on Sophie Yanow, whose graphic-novel-in-progress The Contradictions is nominated for Best Webcomic. The Contradictions is a funny, incisive coming of age story about a queer college student figuring out her politics and identity while studying abroad in France. Sophie examines how we define our politics and how we learn to question them. We are publishing this as a book in Fall 2020, so one can only expect that Sophie will be back in 2021 nominated for best graphic album, reprint and best cartoonist.
Again, you may cast your Eisner vote here until this Friday June 14th at midnight PST.
Thanks to all of the readers, retailers, librarians, and professors who support our list. Most of all, thank you to our authors who continually inspire us and so many people around the world by producing the best graphic novels we could hope to publish.