This week's events in New York City: Art Spiegelman is performing WORDLESS! for the last time, Moomin on the Riviera is competing in the New York International Children's Film Festival, and alt-weekly comics by Lynda Barry, Chris Ware, Marc Bell and more are on display at Society of Illustrators!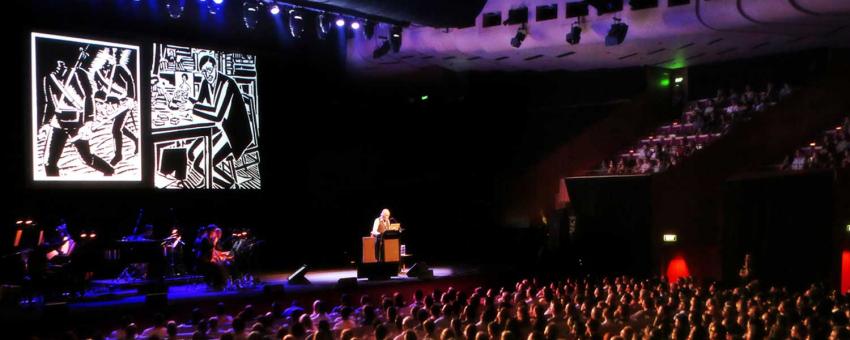 Get your calendars out, NYC!
This Friday, March 13th, at 7:30 pm, Art Spiegelman is bringing WORDLESS!, his hybrid talk/musical-and-visual performance, to Columbia University for one final show! Phillip Johnston's all-new compositions accompany Spiegelman as he gives a personal tour of the comics that have shaped him and his work. Spiegelman also explores the battle between words and pictures and between high and low art, sharing new work drawn specifically for this project. This is your last chance to see WORDLESS!- more details here. Tickets are still available.
And if you're north of the border or planning to be, Art Spiegelman's Co-Mix: A Retrospective is still on at Toronto's Art Gallery of Ontario until this Saturday, March 14th. The acclaimed exhibit features the original manuscript of Maus, over 300 works on paper, recent multimedia projects, and more.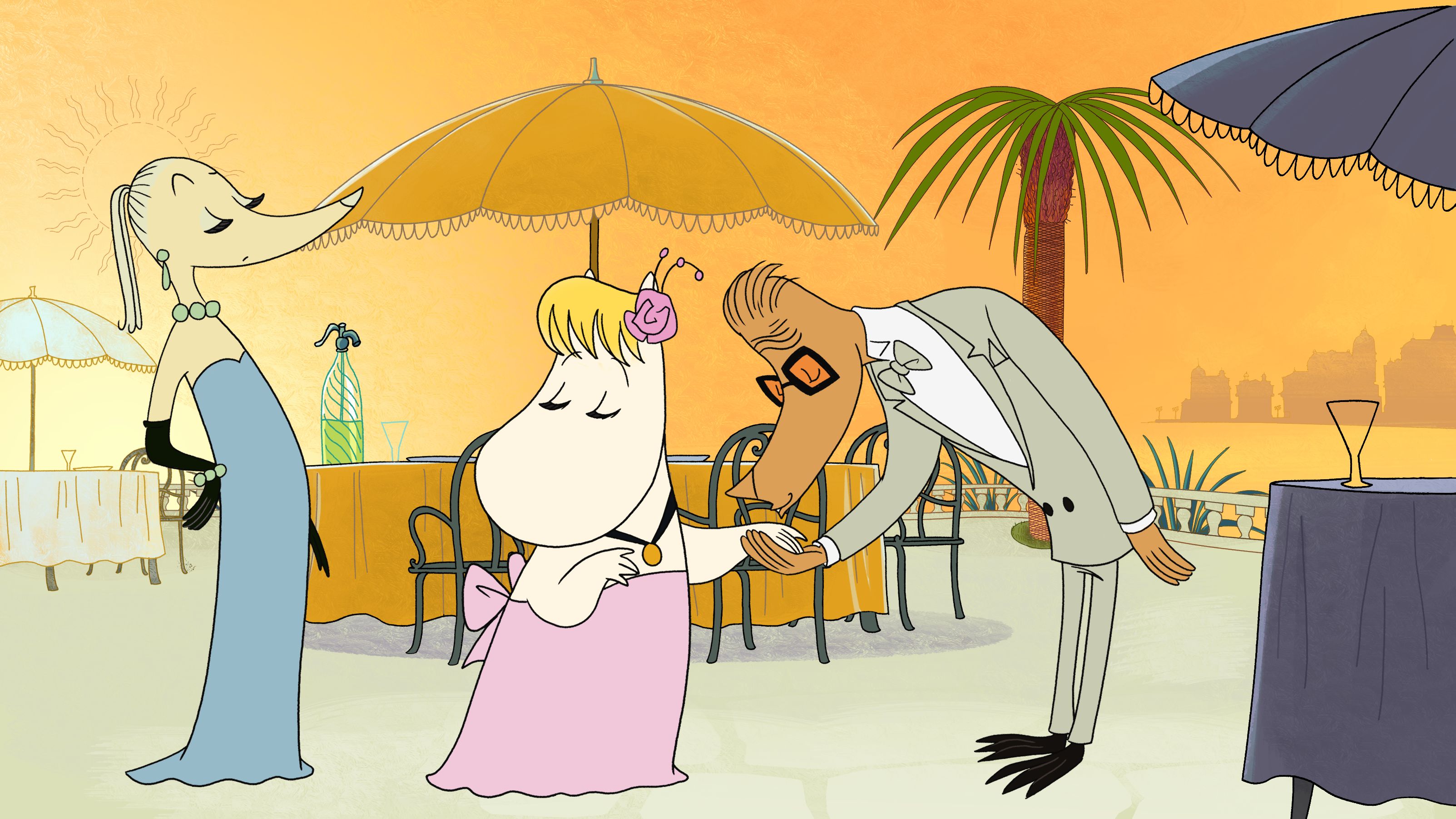 Moomin on the Riviera, the first feature-length animated film of Tove Jansson's comic strips, is an offical selection of the New York International Children's Film Festival! The movie will be screening three times around Manhattan this month: this Saturday, March 15th (1pm); Sunday, March 16th (11am), and Sunday, March 22nd (11am). Full details and tickets right this way. In the meantime, check out this gallery of (adorable) stills from the film.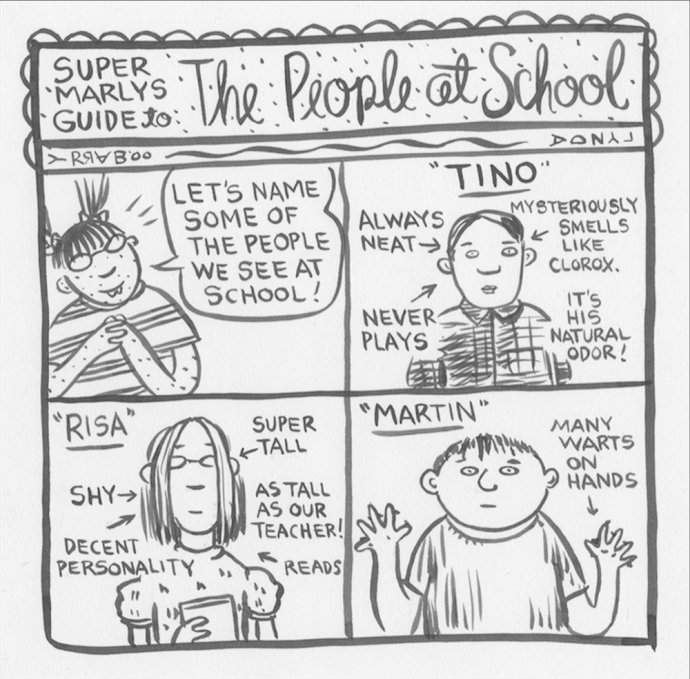 Lynda Barry
Alt-Weekly Comics, a historical retrospective dedicated to the comics of the alternative weekly newspaper world, is now on at the Society of Illustrators until May 2nd! This exhibit traces the history of the form, which exploded in the 80s and 90s, displaying original artwork, artifacts, and ephemera from the most important and influential creators of the genre, including Lynda Barry, Marc Bell, Chris Ware, and many more- the full list is here! Here's a preview of the hard-to-find works you'll be treated to. Suggested donation 15$.