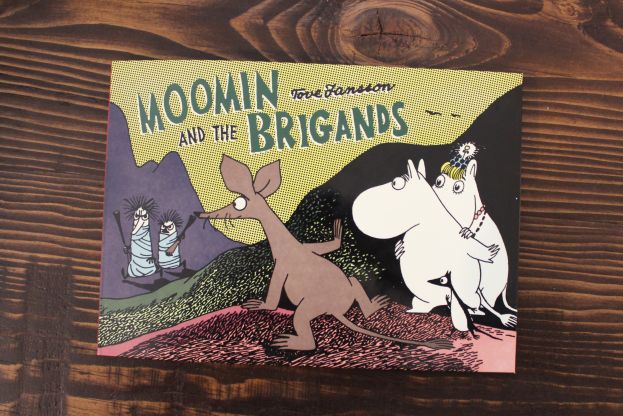 As winter starts to creep up on us and we find the sunlight slowly slipping from our grasp…
Forget about it! Because you can grab yourself a hot-hot-hot off the press Moomin comic out TODAY! In this very first Moomin comic strip by Tove Jansson, you'll find some of the most epic cartooning from the series. Ghosts! Monsters! Brigands!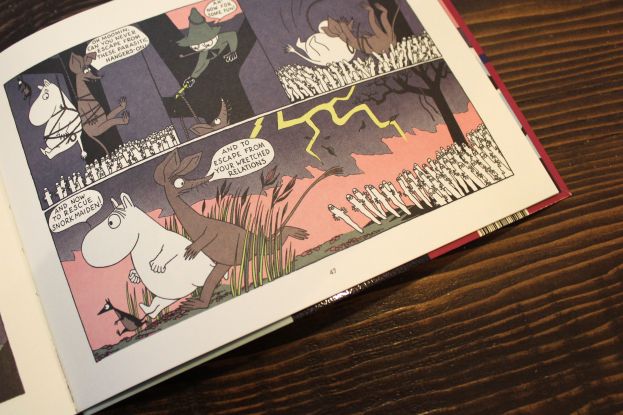 Moomin is fretting about unwelcome houseguests when he runs into Sniff. With Sniff's help, the two of them succeed in chasing all of the houseguests away and at Sniff's insistence, they embark on path of easy fame and fortune. As you might expect, nothing goes according to their plans even after several different schemes. When Moomin has had enough and decides to quit, prompting a major argument between the two, they are suddenly called to help someone in danger. This is where we see Moomin meeting Snorkmaiden, the love of his life, for the first time! Soon after, Snorkmaiden is kidnapped by some brigands and Moomin takes it upon himself to save her.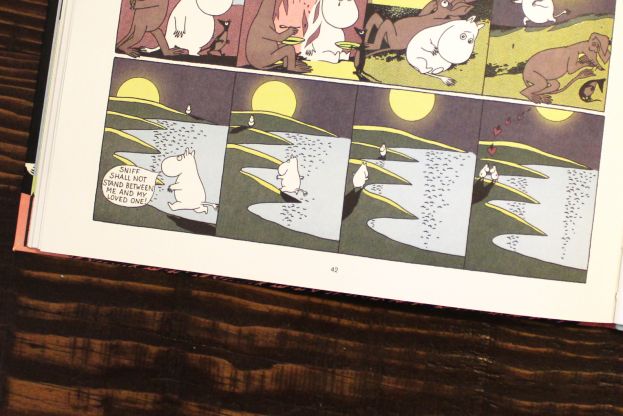 There's a lot to be found within the pages of Moomin and the Brigands. From beautiful cartooning to lessons of staying true to the things that make you the most happy—I found myself thinking "Yes, Moomin! I, too, want to live in peace and plant potatoes and dream!"—you always find yourself rooting for the protagonist in all of his zany adventures. And as you know, Sniff is always ready to pester Moomin with some wild ideas!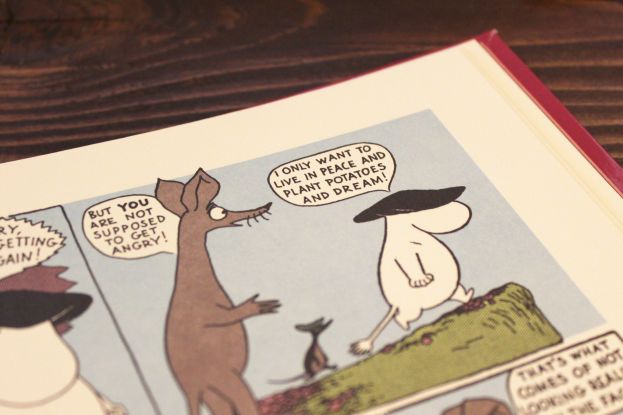 But among the action packed panels that spill over from page to page here, you still find quiet, charming moments. Even in a short comic like this, Tove can truly make you feel ALL the feels.
So make these winter blues fade by picking up a copy today! It's in stores now!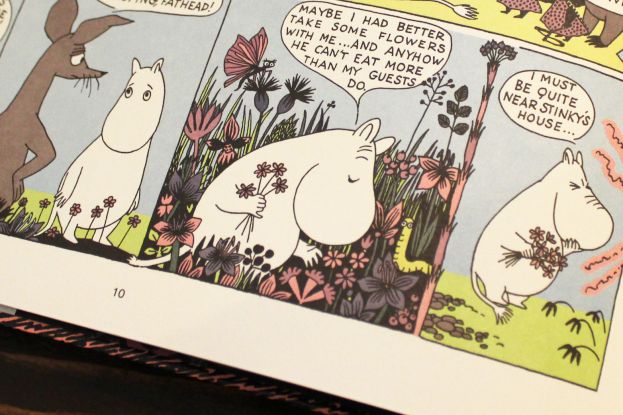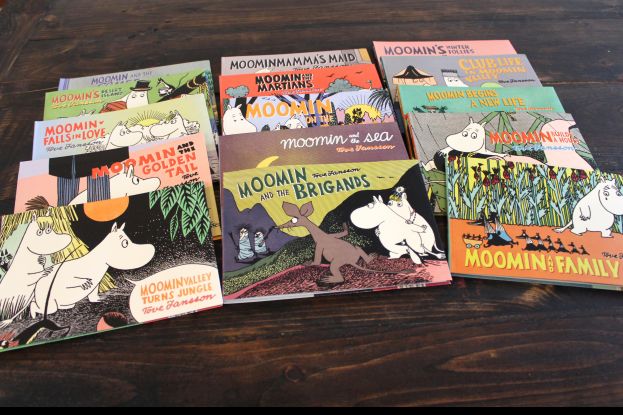 …along with many other full-colour Moomin adventures, for the kid inside you, or the real kid in your life.