Seth, actor William Webster, and our director Derek Boyes worked together to adapt this opening monologue into a stage script, with a one-time-only performance on stage at the AGO.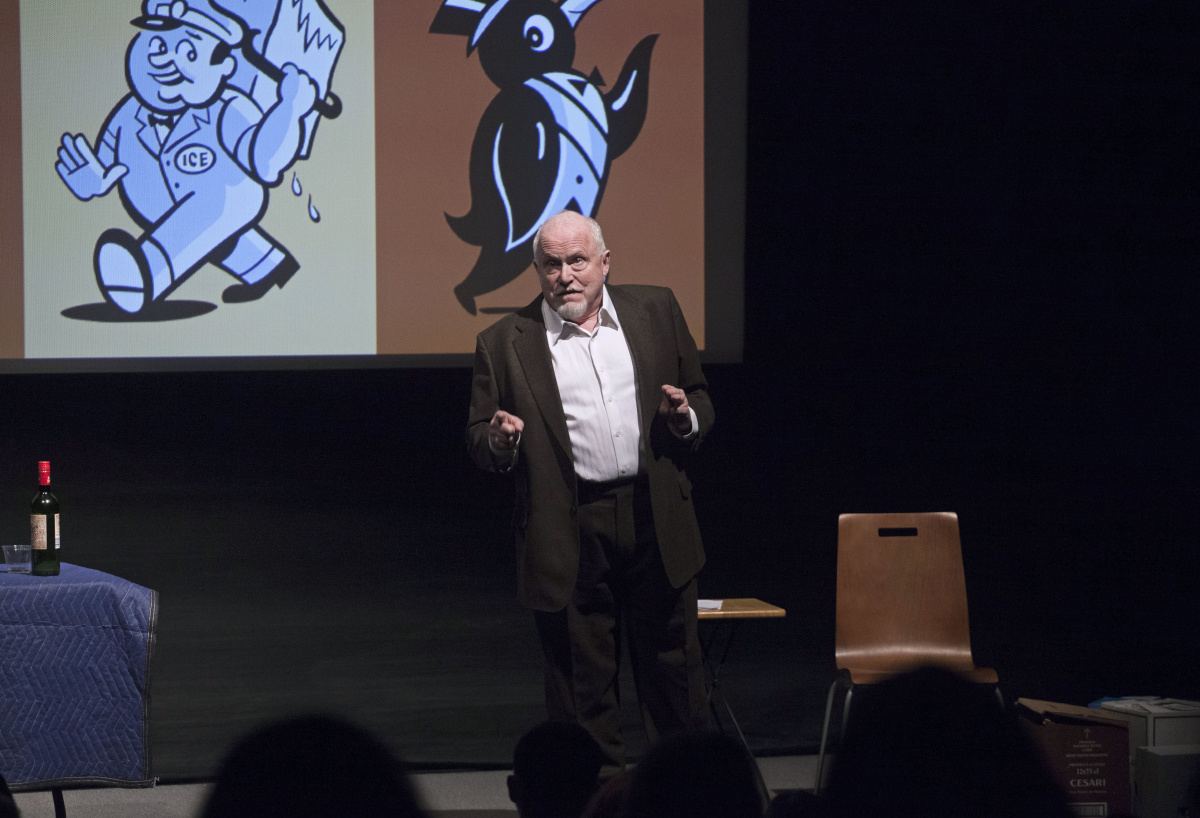 Hearing the way Bill spoke those words which so many of us had read (and reread!) over the past twenty years gave me chills. Bill was on stage for about twenty minutes, bringing us a tired, beaten down Abe no longer capable of maintaining the façade he once showed the world. Seth's drawings of the Clyde Fans headquarters lit up the stage and illuminated a long-gone world.
After Bill's performance concluded, the Globe & Mail's Mark Medley and the man of the hour, Seth, took the stage.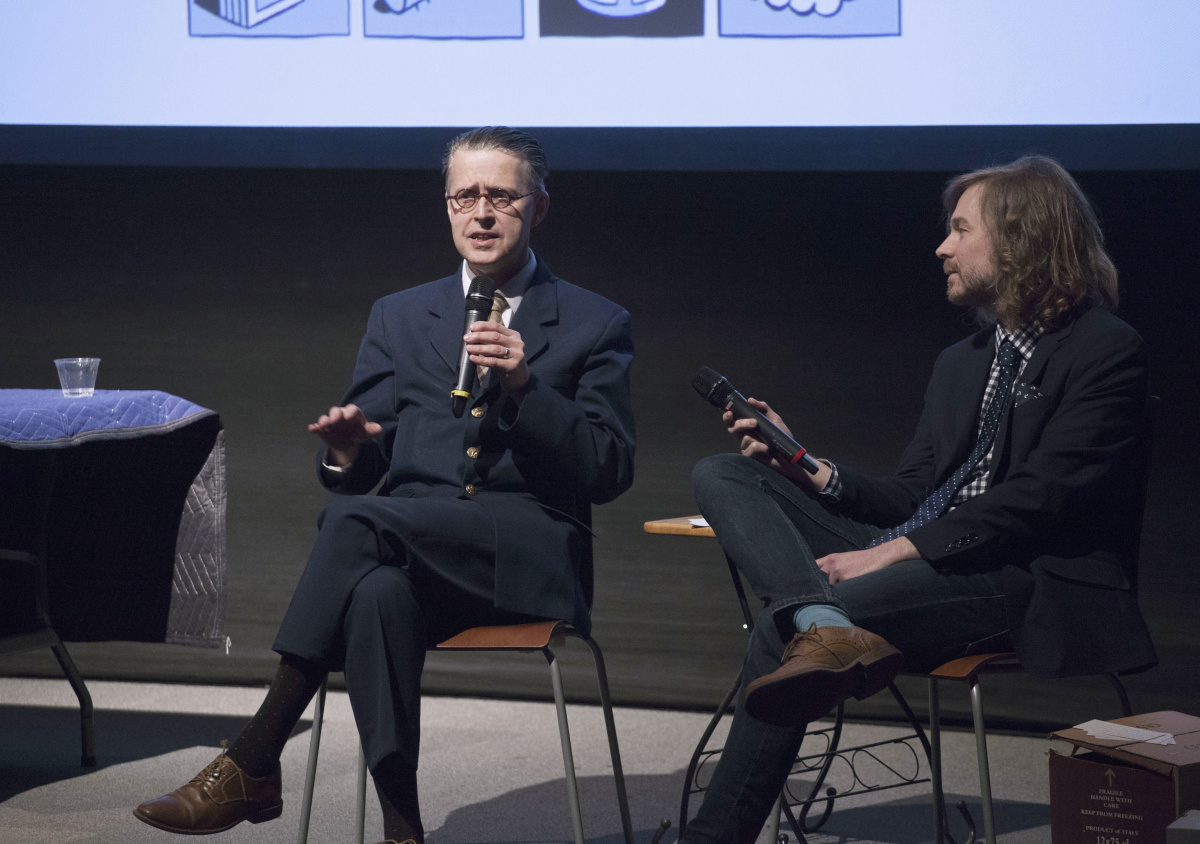 They had a wide-ranging conversation that tackled the insular nature of Seth's childhood, how themes emerge in your writing consciously or unconsciously ("I didn't think, 'ok time to do another book about trains and memory and wandering' – it just worked out like that. The themes get set up without you planning them and hopefully you go deeper on each project. You become yourself by doing the work."), and the time capsule nature of any project that spans a certain range of time ("When I'm drawing, as with any hand work, time gets captured in the pictures. Sometimes a page brings back a song, and sometimes it brings back who you were.").
Then it was time for an epic book signing and while that took place, the (not so gifted) paparazzi struck.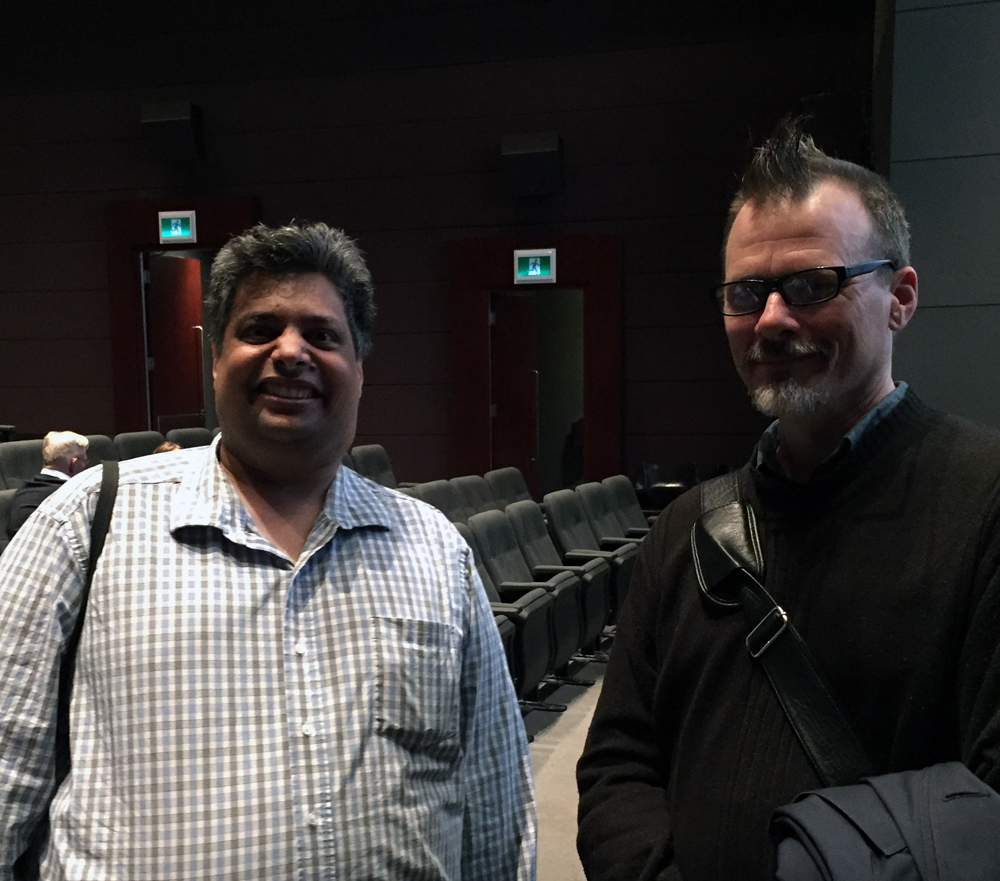 Editor and twitter expert Jeet Heer (who flew in from Saskatchewan just for the event!) laughs with Joe Ollmann (The Abominable Mr. Seabrook)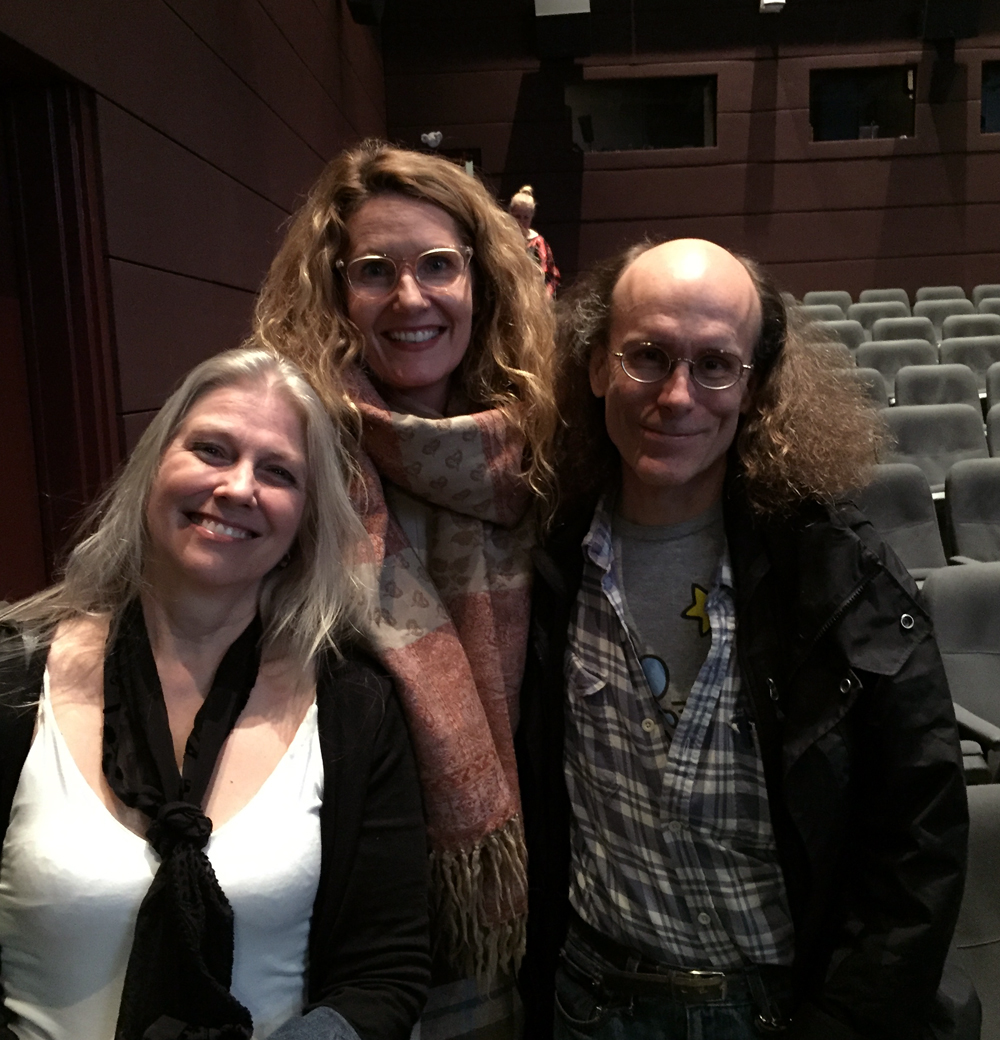 Cinder McLeod (Spend It!), Transatlantic Agency's Samantha Haywood (who handles D+Q's foreign rights with panache!), and Chester Brown (Mary Wept Over the Feet of Jesus)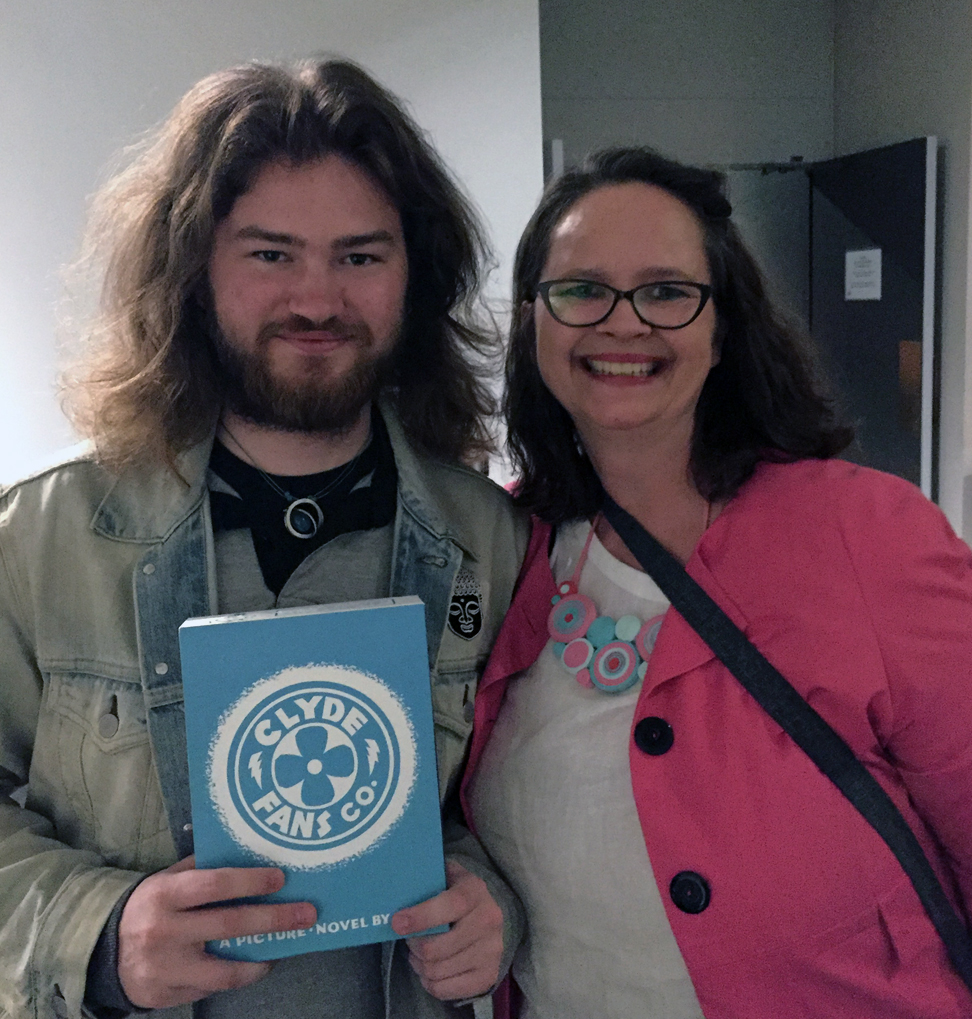 Duncan and Saffron Beckwith of Ampersand Inc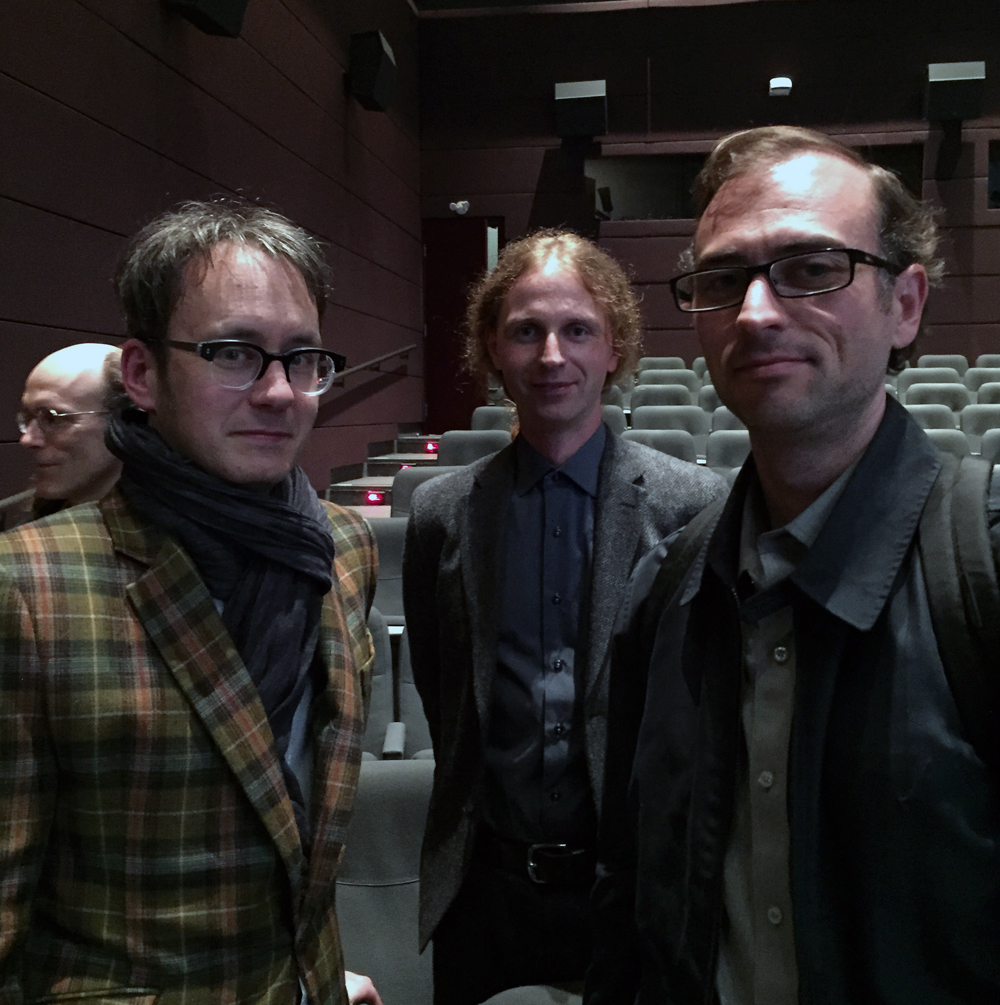 Peter Birkemoe of the Beguiling, Jason Kieffer, and Nick Maandag (The Follies of Richard Wadsworth)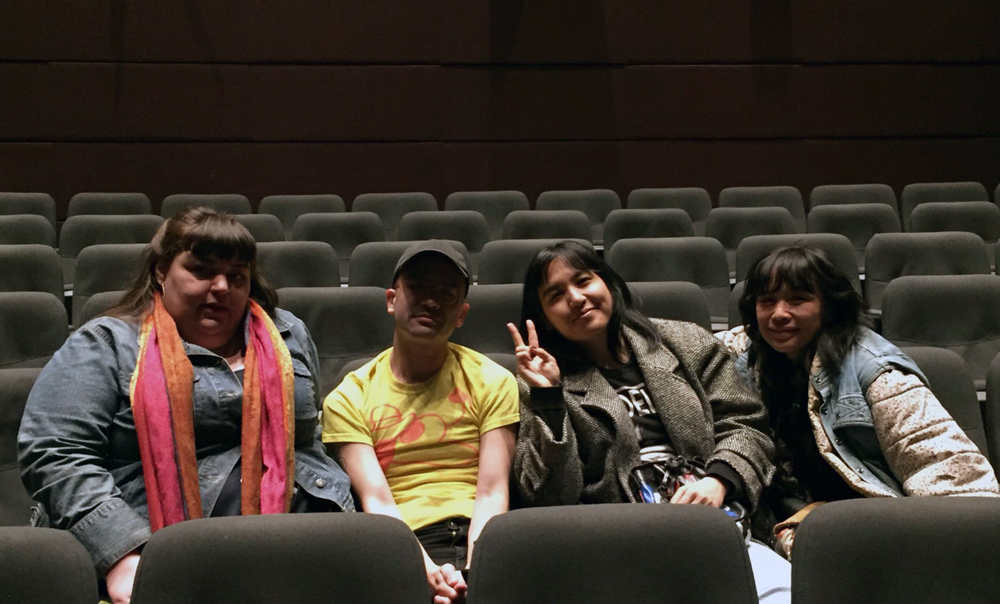 Serah-Marie McMahon (Killer Style), Michael DeForge (Leaving Richard's Valley), Jillian Tamaki (Boundless), and Sook-Yin Lee (Octavio is Dead)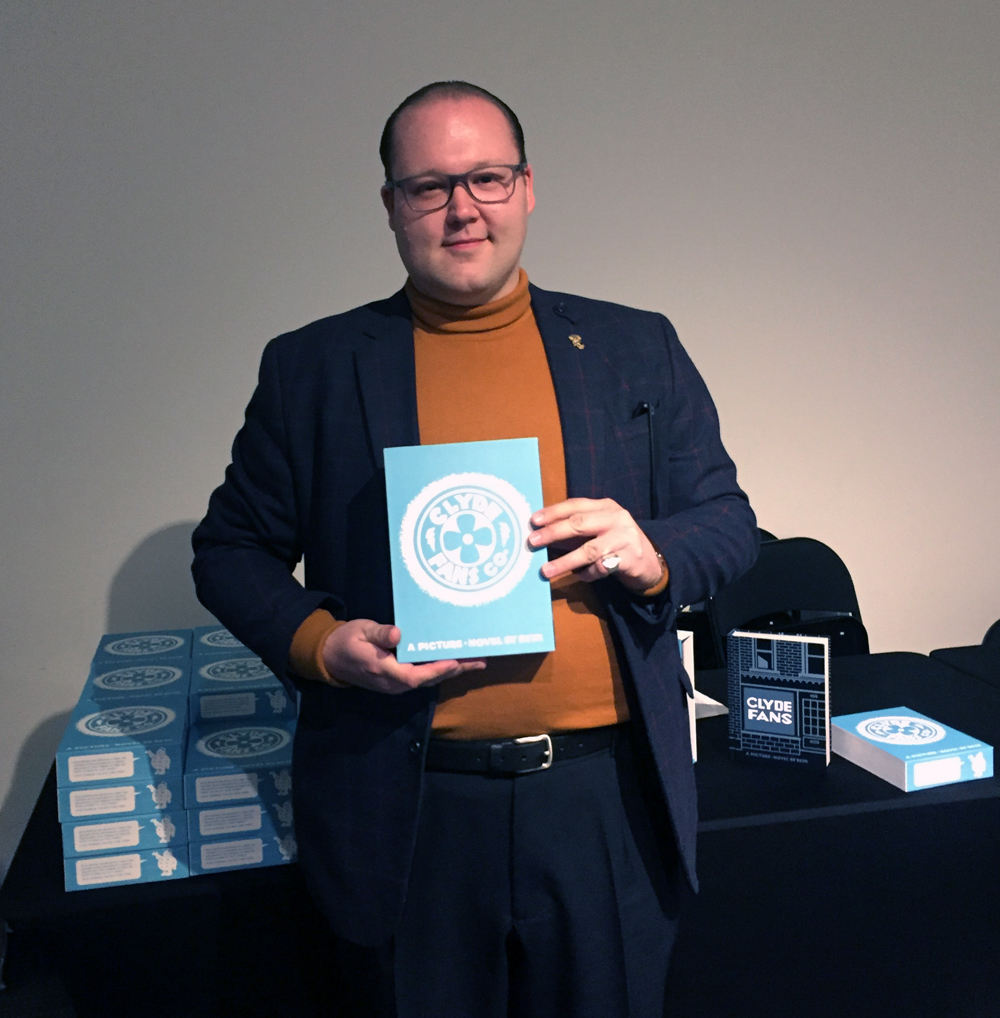 I want to give a special shout-out to Chris, the first person to arrive on site and buy a book, all the way from England, and on his birthday!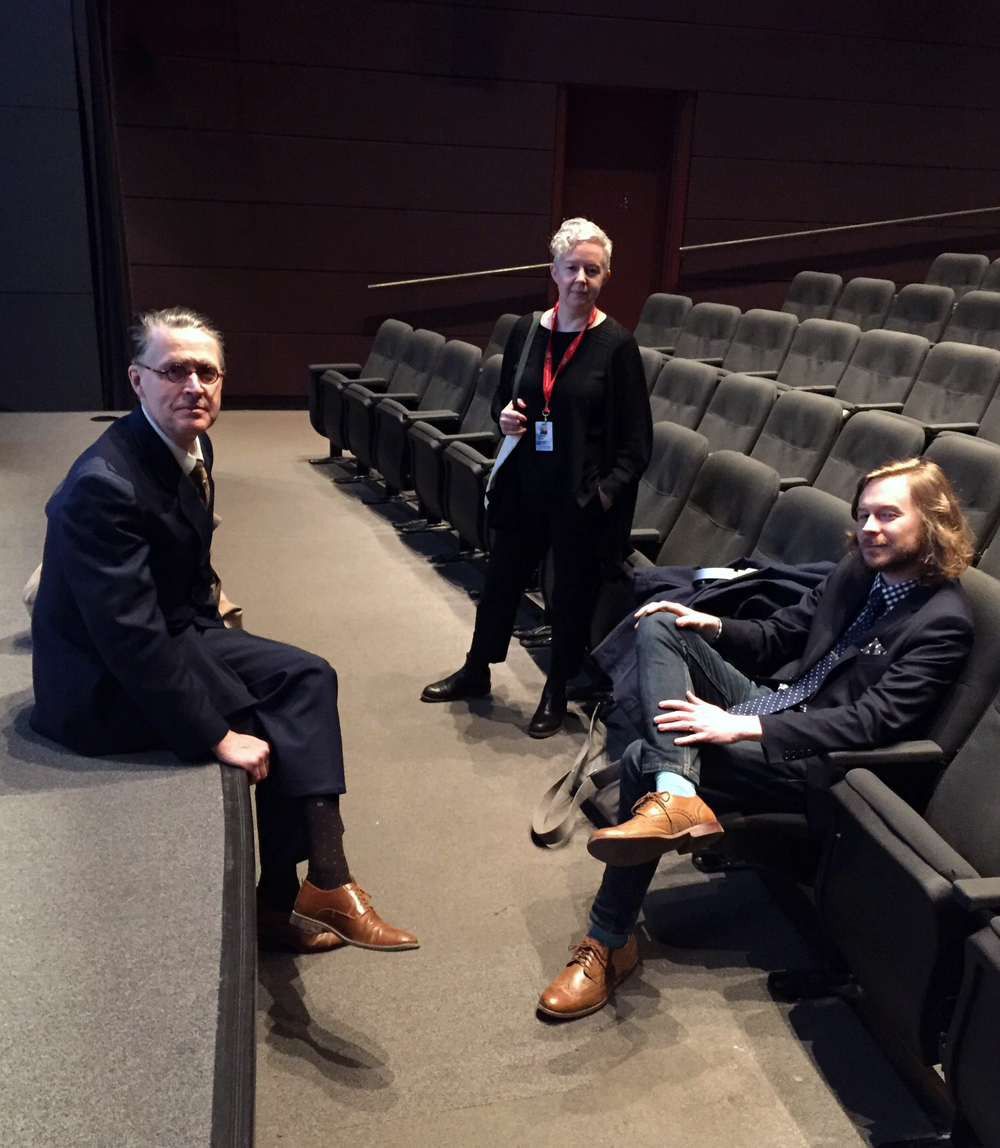 This here is the only photo we managed to get of the wonderful Kathleen McLean from the AGO who made the whole evening possible and hooked us up with the nice photos in this blog post. I love to imagine what her band with Seth and Mark Medley would sound like – the only word that comes to mind is "dapper."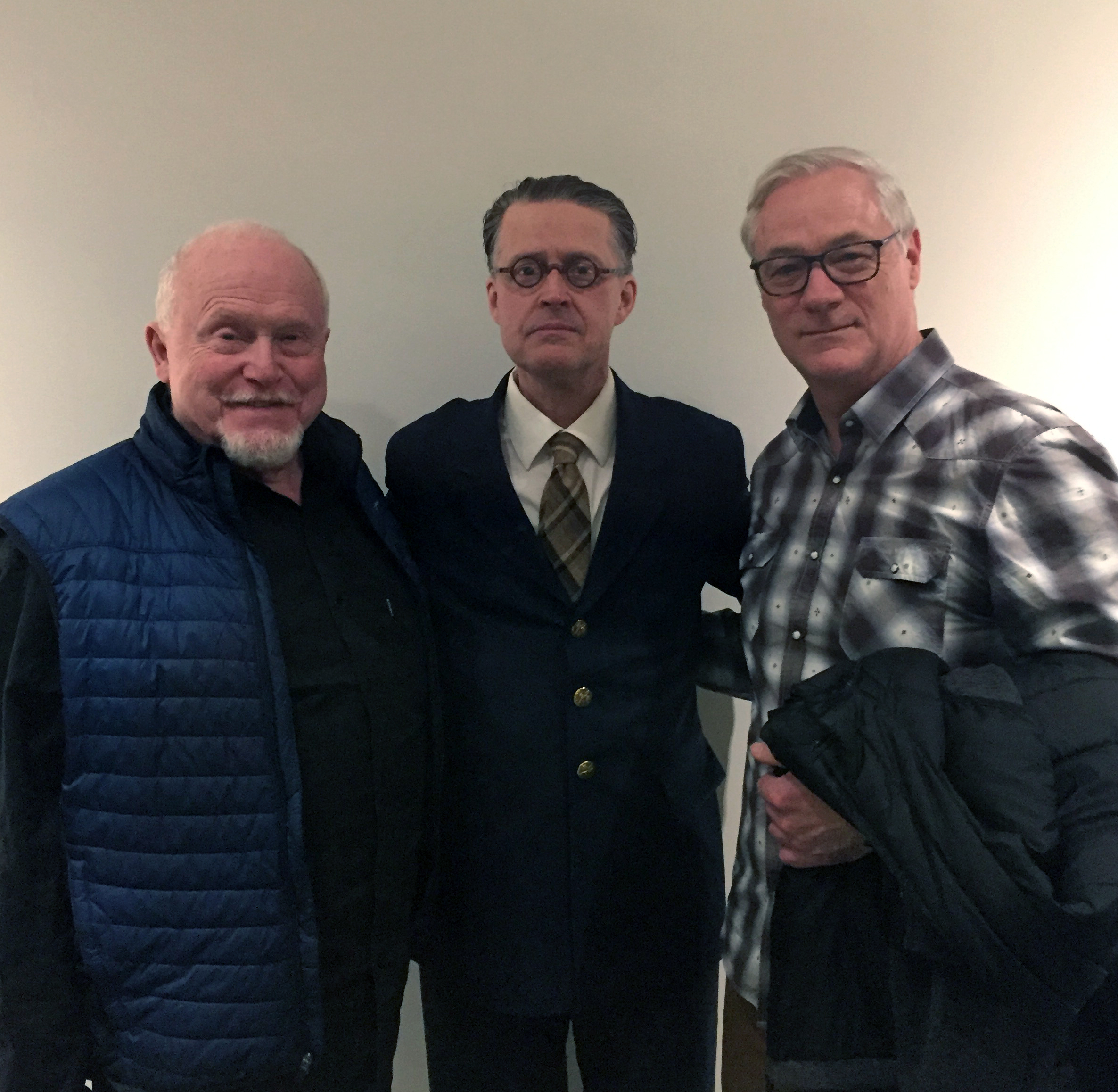 Bill Webster, Seth, and director Derek Boyes.
Thank you so much to everyone who came out! For those who weren't able to attend, there are a ton of wonderful Seth interviews making the rounds right now, so please check him out in the Globe & Mail, Toronto Star, Winnipeg Free Press, Quill & Quire, Publishers Weekly, and CBC Radio Q.