The first major museum retrospective of Canadian cartooning, showcasing Canada's incredible comics talent, is co-curated by Joe Ollmann and Alana Traficante. THIS IS SERIOUS: Canadian Indie Comics opened to the public June 20th, featuring work by an astounding FORTY-SEVEN cartoonists. And I have to say, Joe and Alana outdid themselves.

It was so wonderful that so many cartoonists were able to attend the opening. The keen-eyed will spot Marc Bell, Joe Ollmann, Jillian Tamaki, Seth, Chester Brown, and many more familiar faces.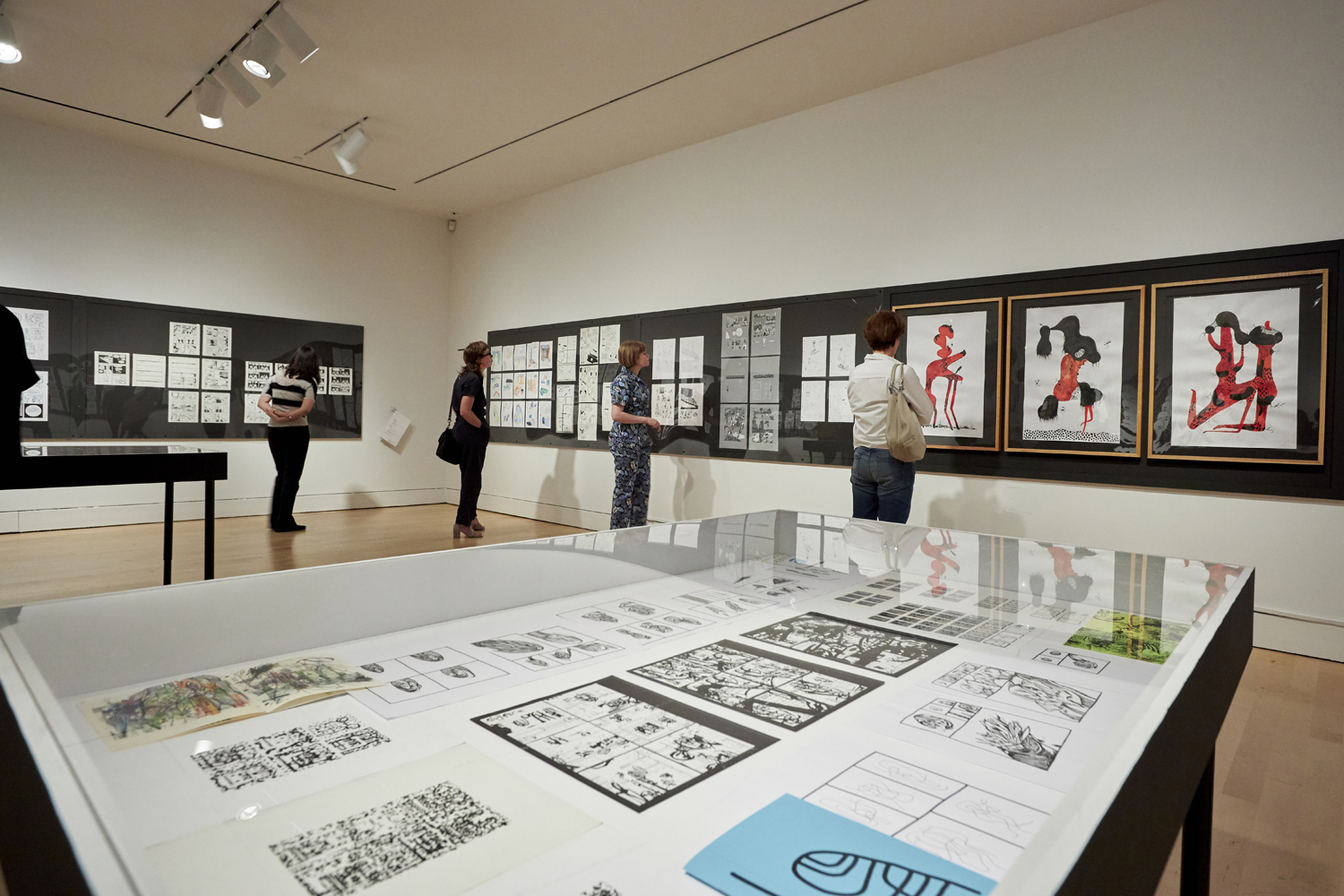 Preceding two images, as well as the solo photos of Chester Brown and Seth are courtesy of the Art Gallery of Hamilton. Installation views: THIS IS SERIOUS: Canadian Indie Comics, 2019. Photos: Mike Lalich.