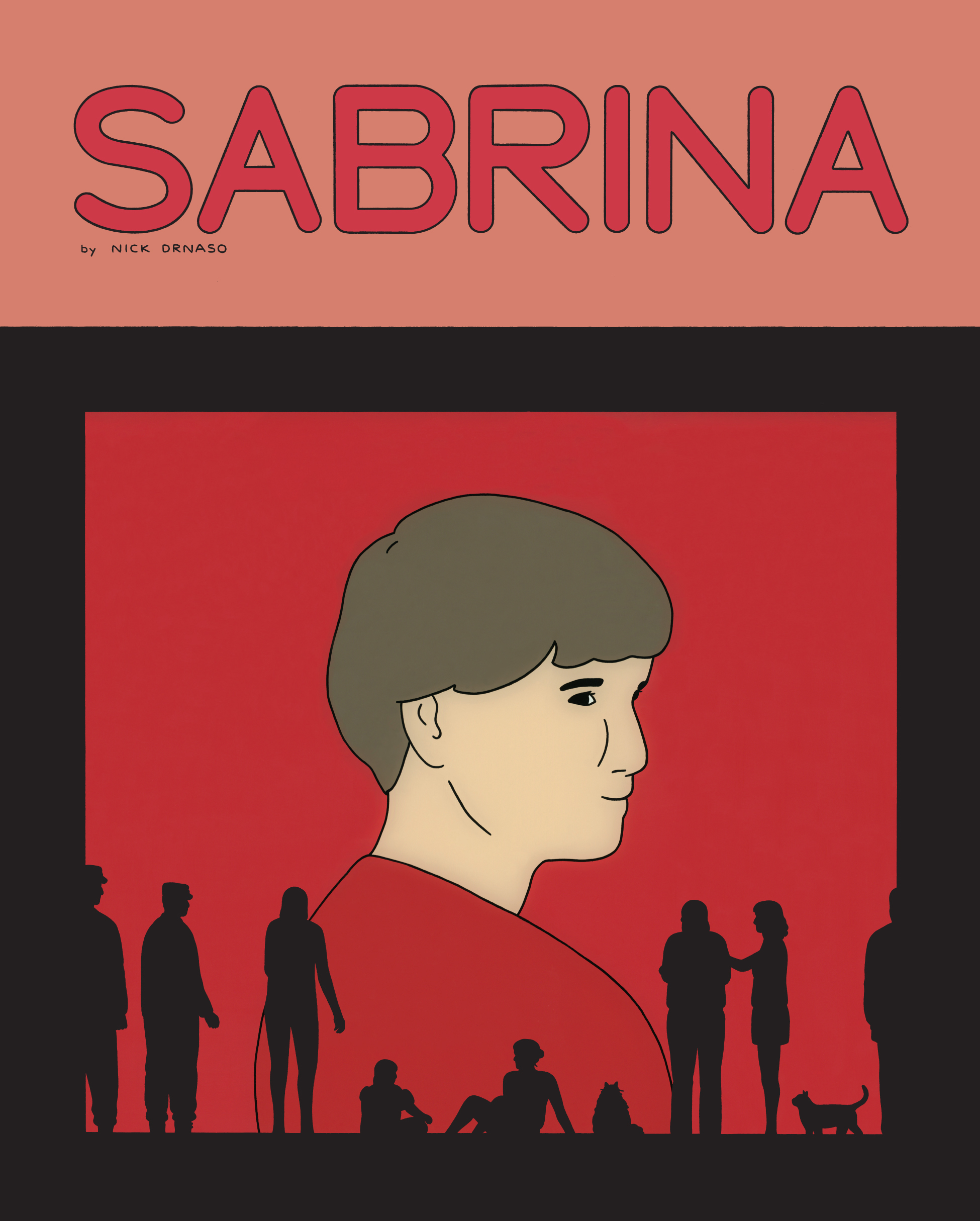 Nick Drnaso's Sabrina has been nominated for the Man Booker Prize! It is a landmark achievement—the first graphic novel to be considered for such an award. The Judges' comment on Sabrina reads:
"Given the changing shape of fiction, it was only a matter of time before a graphic novel was included on the Man Booker longlist. Sabrina makes demands on the reader in precisely the way all good fiction does. Oblique, subtle, minimal, unmanipulative: the style of the pictures is the book's worldview. Drnaso uses images to express an idea about what's invisible – an idea about uncertainty, and the different kinds of holes that missing people leave in our lives."
We are thrilled to publish Nick Drnaso's Sabrina in tandem with our friends in the UK at Granta Books. We have always believed that comics are a vital medium within literary culture and are delighted that the Man Booker nominating committee has seen fit to recognize Nick's genius in this way. From the moment that Nick first turned in the manuscript for Sabrina, we knew this was a very important and timely book because of the subtle power and insight with which it engaged our contemporary moment. In Sabrina, Nick shows how the 24 hour news cycle and false flag conspiracy theories feed our anxieties and encourage a lack of empathy for the world around us.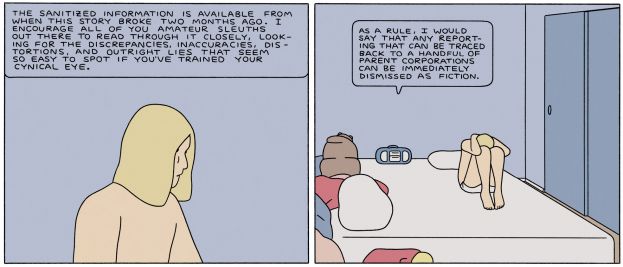 This follows hot on the heels of his nomination for the Center For Fiction's First Novel Prize. Beyond award longlists, the book has been heralded by innumerable publications, including lengthy reviews in the New York Times, Chicago Tribune, the August issue of Harpers, the LA Review of Books, NPR, and Lit Hub which calls Sabrina "a book you won't forget."
The Man Booker news has been shared by a number of outlets including The Guardian, Slate, Vulture, and New York Times, where Alex Marshall called the accolade a "major breakthrough" for the medium. Val McDermid, best-selling crime novelist and judge for the Man Booker Prize says, "we all read it and were blown away by it."
If you haven't gotten around to reading Nick's masterpiece, head on out to pick up Sabrina from your local indie bookstore or comic shop.
SELECT PRAISE FOR SABRINA:
"A profoundly American nightmare… The fictional killing in Sabrina is disturbing, but Drnaso doesn't fixate on the gore or the culprit; he's more concerned with how the public claims and consumes it, spinning out morbid fantasies with impunity… It's a shattering work of art."—New York Times
"Reading Sabrina is an experience akin to watching a movie. It's as if the lights have gone down: absorbed and gripped, the skin prickles."—The Guardian
"Drnaso's simple, rigid drawings capture the bleak blankness of much contemporary life, anomie hovering over almost every interaction, both real and virtual… [Sabrina] leaves the audience holding its breath."—The Chicago Tribune
"This maestro of minimalism manages to convey the horror of senseless murder with nothing but a lumpy sheet and motionless red water in a bathtub."—NPR
"Sabrina is an astonishing tour-de-force that simmers with quiet, unresolved dread."—Gizmodo
"[Sabrina] perfectly captures the tragedy of post-truth."—Fast Company
"Fascinating, unsettling… American life as a kind of desperate void, with savagery rushing in to fill it."—Harpers
###