Today's D+Q Work In Progress is Fred Noland's Major Taylor, a biographical comic about the first Black World Champion in road cycling, who became one of the first international sports stars in the late 19th and early 20th century.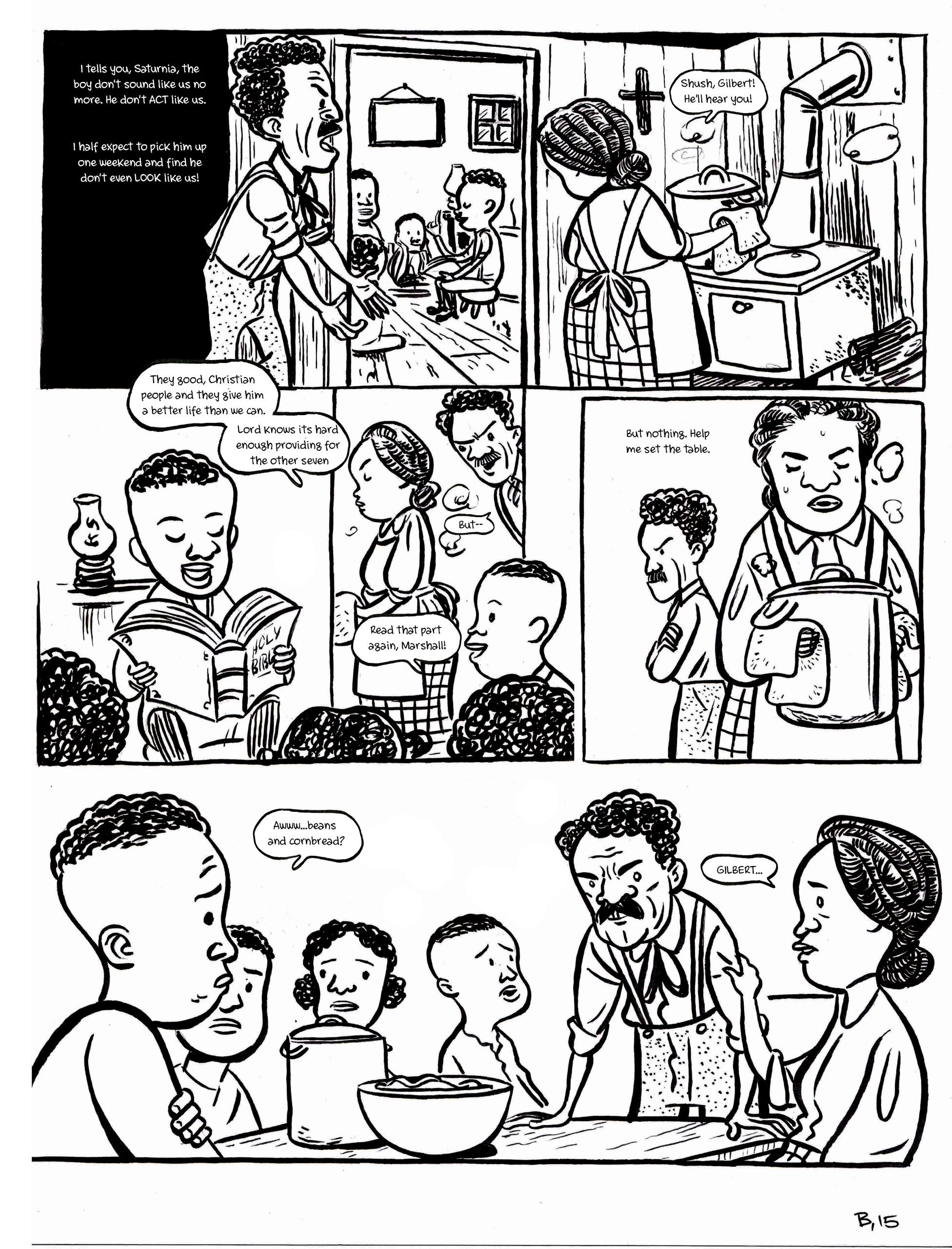 Fred Noland says:
"There was a dichotomy in Taylor's life from an early age. He went between this privileged, white world as a kind of play-employee and his rural Black home on weekends, which created a tension. This set him up for both success and difficulties later in life. Having moved through the white world as few of his people had in that time he never saw himself as different or lesser and insisted on equal opportunities and treatment. I frequently use a framing device for scenes featuring Taylor that illustrates this in eliminating lines that completely box him in.
Major Taylor's introduction to the racing world was incidental. His employer, Hay & Willits Bicycles, hosted a memorial day bike race. Mr. Hay spotted Taylor in the crowd and thought it would be funny to have this little (he was small for his age) 12 year old Black kid in a race with grown, hardened racers. My son spotted the page where Mr. Hay drags Taylor to the starting line and did not like it one bit. He thought it was mean, and he's absolutely right. Mr. Hay saw how much he upset Taylor, briefly considered letting him off the hook and then told him to just ride up the road a way and come back. But Taylor stuck it out. He was a uniquely courageous young man."
Work in Progress is a new D+Q series to offer a sneak peek into upcoming, not-yet-announced, or previously not scheduled books. Check back often!