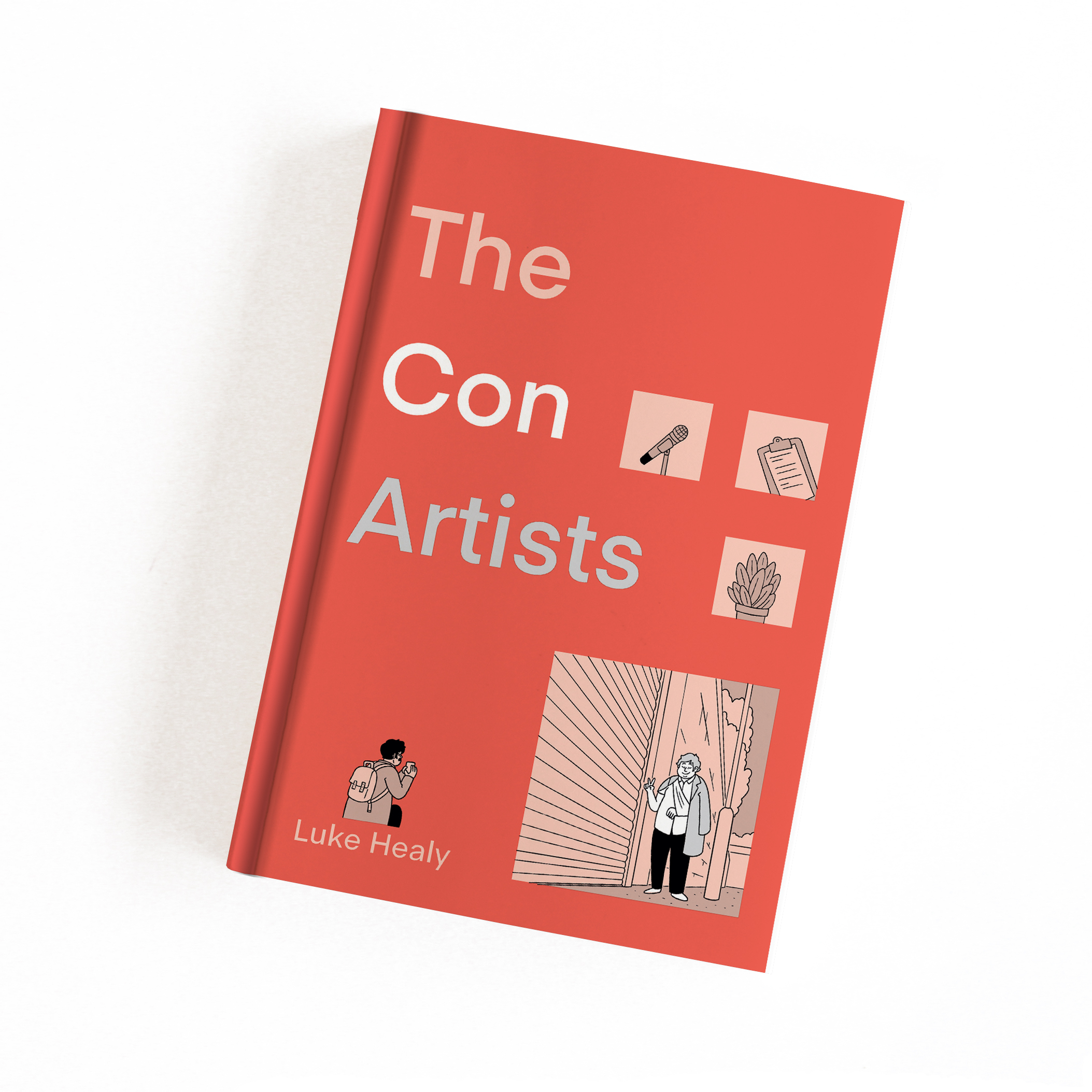 D+Q has acquired rights to publish Luke Healy's The Con Artists in the USA and Canada, coming Spring 2022. This playful, hilarious D+Q Work In Progress charts the uneasy friendship between two young men on the cusp of adulting. Giorgio has always seemed like "Frank, but better," but when Giorgio is hit by a bus and moves in with Frank, the relationship is changed forever. Acquiring editor Tracy Hurren.
Luke Healy was born and raised in Dublin, Ireland, where he also received a BA in Journalism. He has an MFA from the Centre for Cartoon Studies in Vermont, USA. He has published three graphic novels: Americana (And the Act of Getting Over It), How to Survive in the North, and Permanent Press. Healy's work has been exhibited in the Museum of Comics and Cartoon Art in Manhattan and his clients include The New Yorker, BBC, Vice, and Narratively.
Work in Progress is a new D+Q series to offer a sneak peek into upcoming, not-yet-announced, or previously not scheduled books. Check back often!