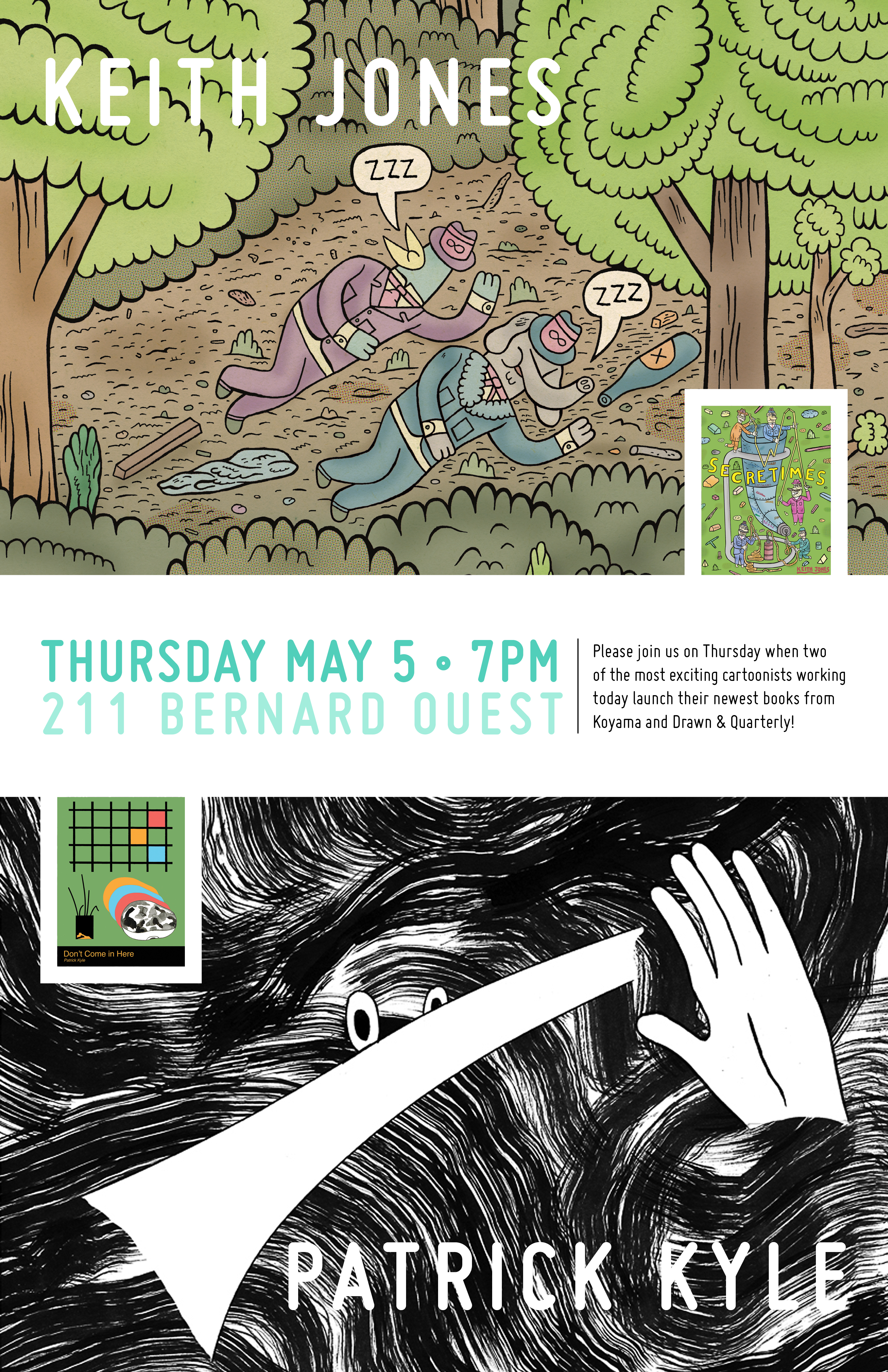 Montreal, be sure to bookmark Thursday, May 5th! Keith Jones is launching his third D+Q book at Librairie Drawn & Quarterly — Secretimes is in stores May 3rd.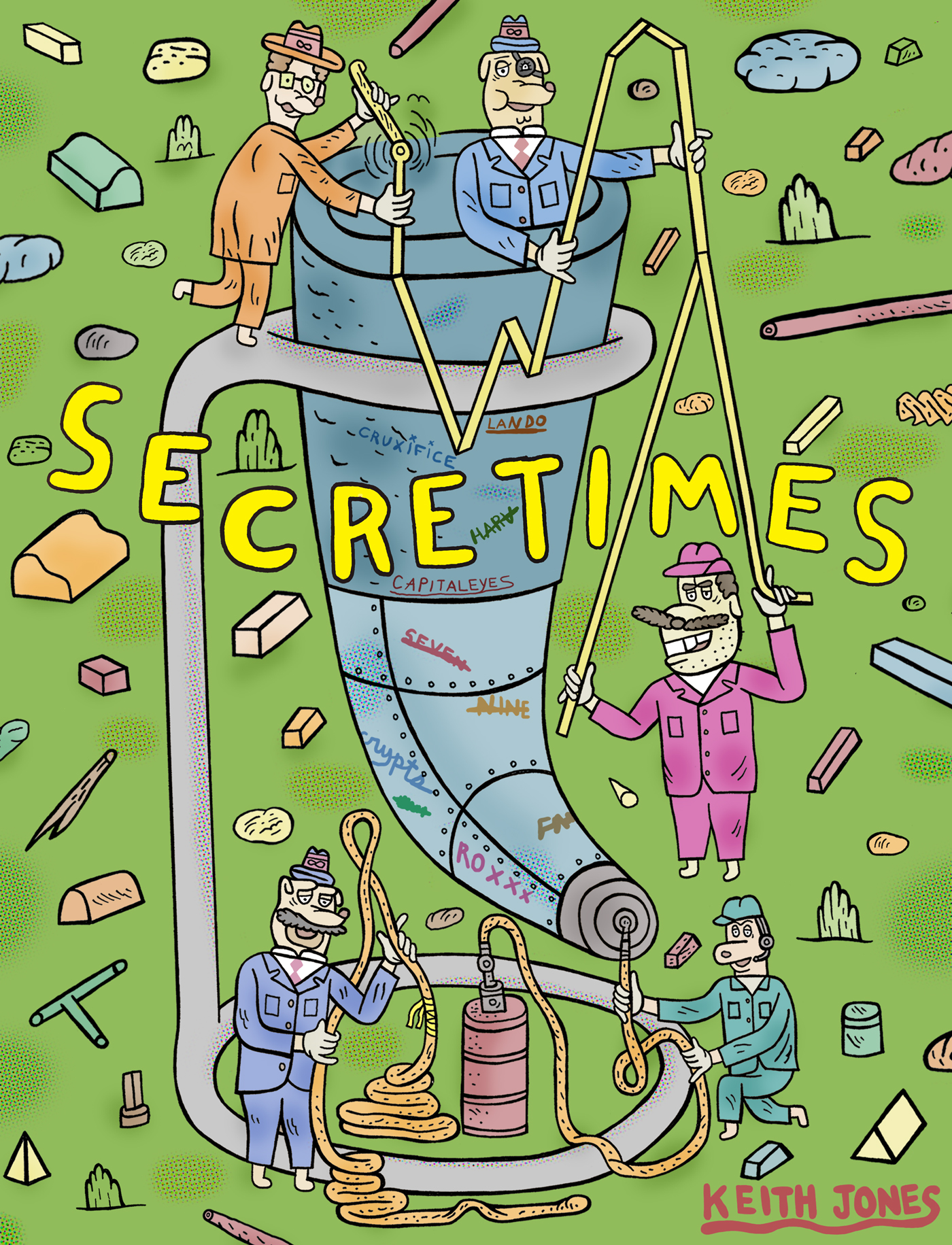 Keith will be joined by Toronto cartoonist Patrick Kyle, who is launching his new title Don't Come in Here off of Koyoma Press.
Both authors will be reading from their work and signing books for you lovely attendees!
You can also literally bookmark this exciting night by going ahead and RSVPing on Facebook here.
See ya at Librairie D+Q (211 Rue Bernard O) at 7pm, folks!