We seem to be in a bit of a golden age for literary fiction in comics lately. We're very happy to be releasing James Sturm's Off Season into that welcoming environment today, a book that definitely functions like the best contemporary fiction. Compared to the work of Raymond Carver by Publishers Weekly, Sturm's brevity and precision of detail function perfectly to tell the story of these ordinary people—their loss and sadness and intensity of feeling as they cycle through their days, building slowly until you're unexpectedly consumed by emotion, sucked into this everyday story. Through the hurt, the lives being lived, the connection between the characters is so real and relatable and enduringly, charmingly, lovingly human.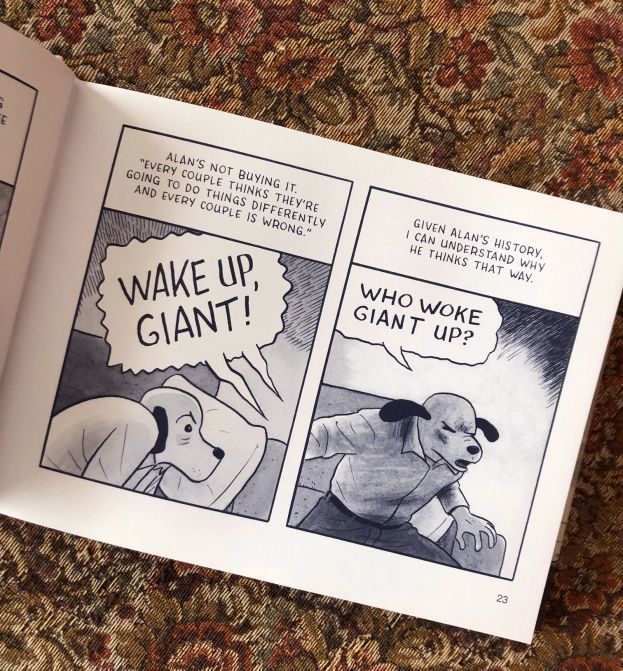 Sturm's first stab at fiction taking place in our current moment, Off Season follows one couple through a particularly rough patch in their marriage, from their initial separation, through estrangement, and the journey back to some sort of reconciliation, all set against a backdrop of busy and unpredictable lives, and the lead up and aftershock of the 2016 presidential election. Sturm depicts what Steve Almond succinctly refers to as "the personal despair at the heart of our national destiny," this despair being what fueled the results of the election that year, and displayed here so succinctly. We see a father bogged down by work, bills, kids, and loss, with moments of toxic masculinity creeping in as he attempts to cope with a plate too heavy.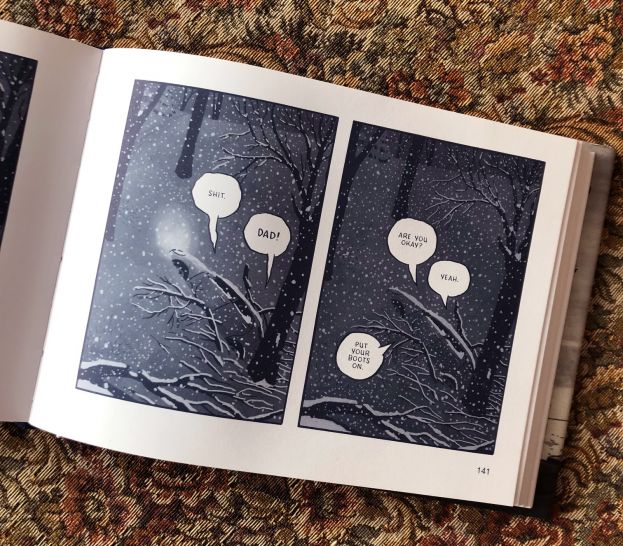 With the beauty of the snowy New England countryside and a frozen beach in Maine, Sturm tempers the story with gorgeous panel after gorgeous panel. The pages exude a warmth and softness that makes the tenderness of this sometimes bleak story come through all the more strongly. It's a true feast to flip through.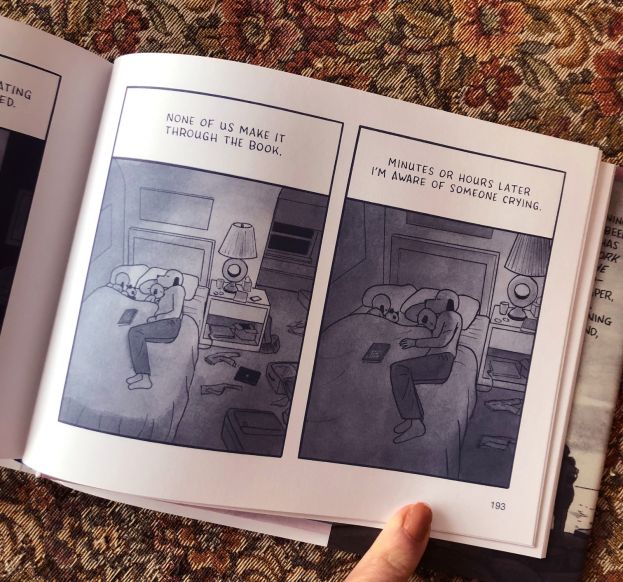 Off Season is in stores today. And you can catch Sturm on tour this month and next.