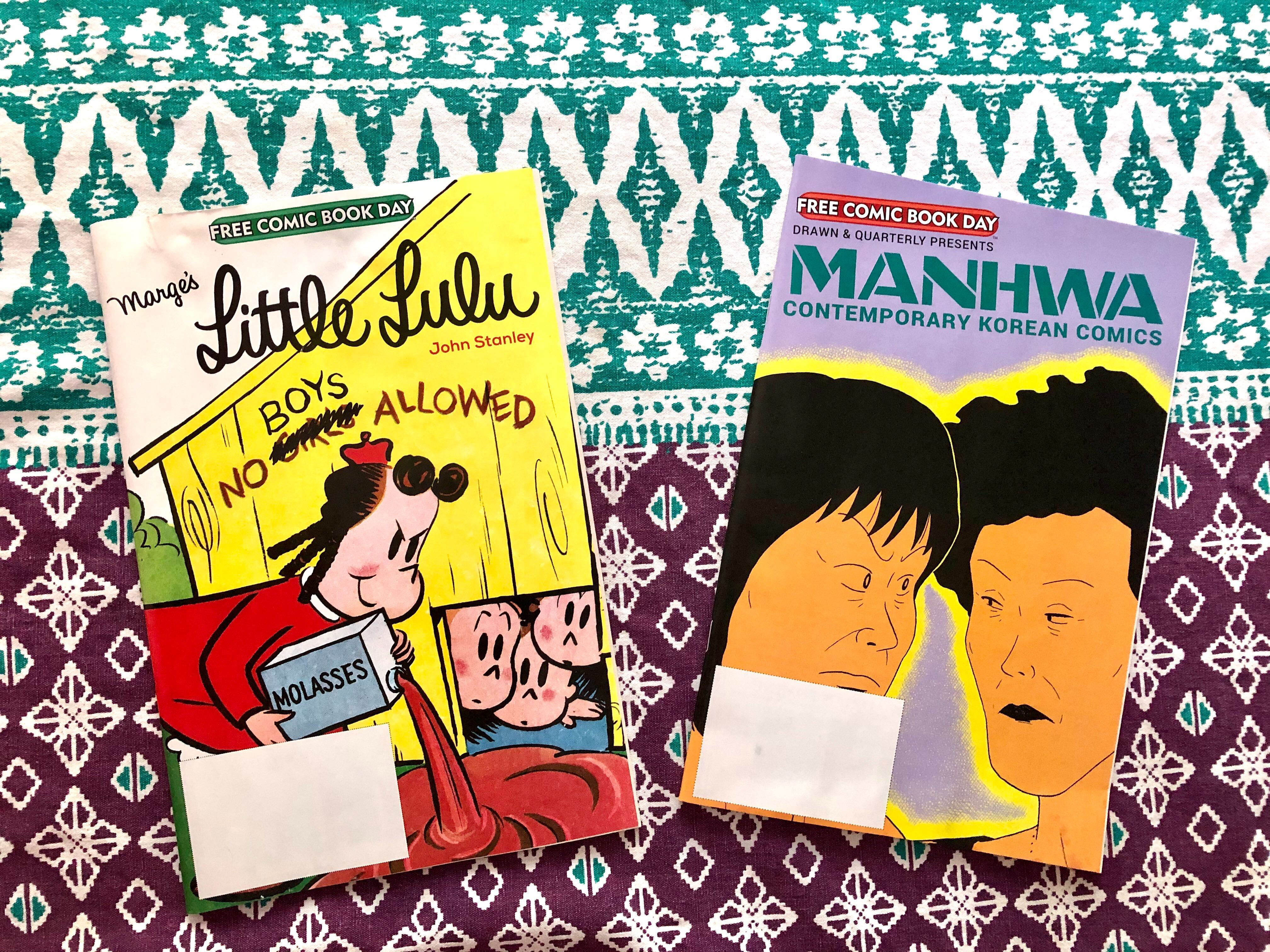 This year, we're releasing two FCBD issues: Manhwa: Contemporary Korean Comics and Little Lulu: No Boys Allowed! In stead of one single Free Comic Book Day, this year, each issue is released on its own special day throughout the summer, making this a Free Comic Book Summer! Manhwa entered stores on July 22nd and Little Lulu comes to you August 12th. Read on for first hand comments from our editors, and don't forget to pick up your free comics from local shops.
One of the great pleasures of making FCBD books all these years is knowing that the only barrier for a kid getting their hands on these fun comics is having a comic store nearby. While the current pandemic throws a couple money wrenches into these works I know that these comics are out there at your favourite store and your dear local comic shop owner has SOME way for you to get your hands on them.
The John Stanley FCBD comics we've created over the years are certainly my obvious faves. What better place for the greatest comic book stories of all time than in a FREE COMIC?!
Little Lulu: No Boys Allowed samples four great Lulu stories and her endless battles with "the fellers." First up, "Space Kids!" Tubby sees a chance to prank Lulu by faking a flight to Mars which she falls for hook, line, and space fuel (hrm.) Of course, she figures it out ad with Annie's help exacts her revenge. The thing that makes this story sing is the hilarious details: When Lulu asks the boys the describe the Martian creatures that they had to escape they describe them as having "Forty-two feet…and Four hundred and twenty toes!!"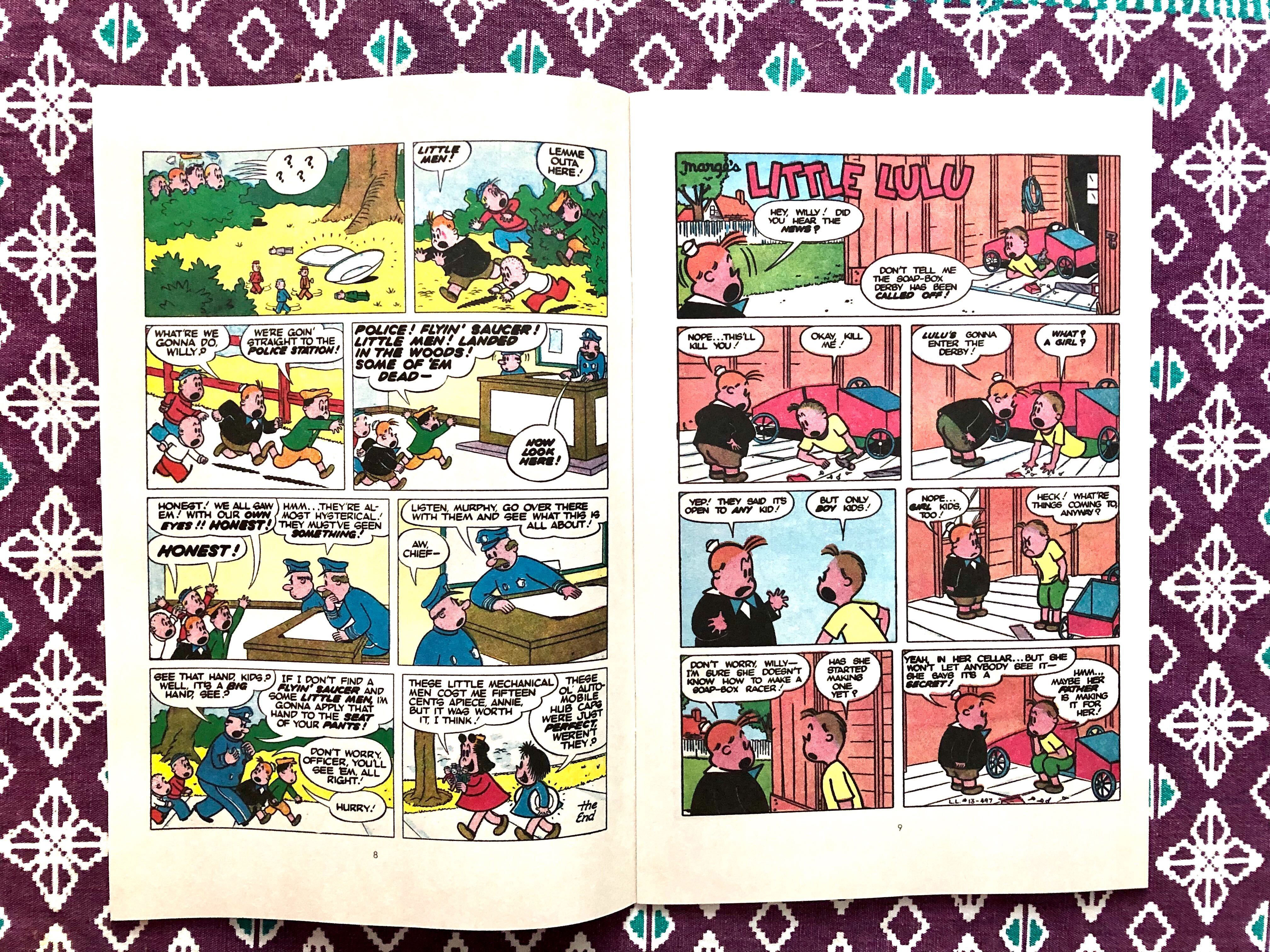 The next story is a stone cold classic. This untitled comic takes place on soapbox derby race day and the fellers are in a snit that Lulu has decided to enter. Needless to say, Lulu is subjected to all kinds of sexism from the fellers and even the race judges ("Even", pfffft.) As you might expect, things do not go well for the little mansplainers-in-training.
"The Witch's Picnic" is a Alvin/Lulu creep-fest as Lulu recounts a deeply disturbing ghost story designed to send Alvin running. I truly love the panel where Alvin gazes up into Lulu's face and says, "I admire you!"
"Sandwich Boys" is an odd little number where Lulu finds the fellers advertising for a diner across the street from her favourite sweet old lady diner and vows to protect her old friend. It's a light oddball romp that features classic Lulu uses pranks in the service of fair play.
Hey, this comic is FREE! Get your copy on August 12th!
-Tom Devlin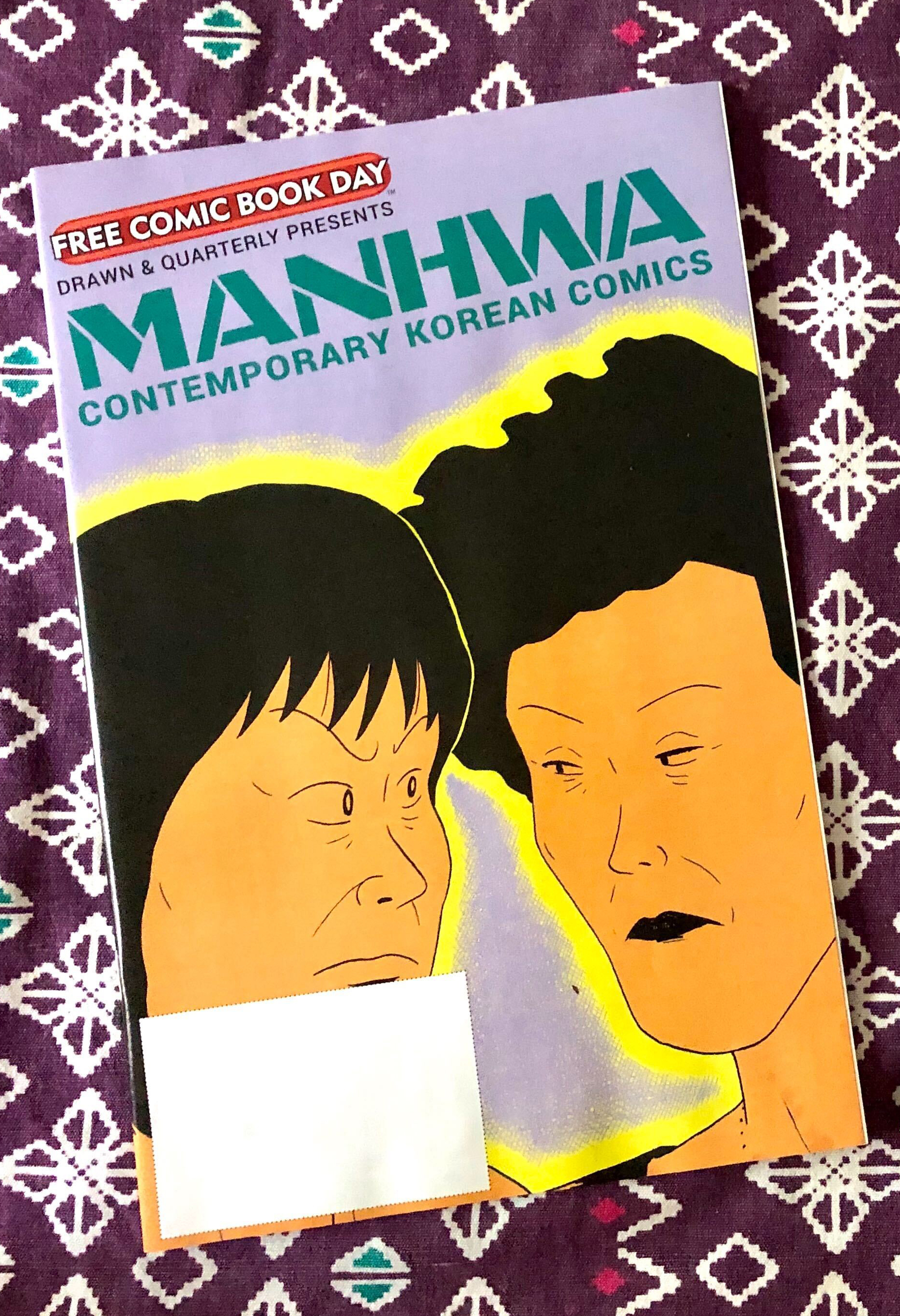 Manhwa: Contemporary Korean Comics
Just five years after our publication of Yeong-sik Hong's Uncomfortably Happily, we've translated six Korean titles, and have no plans to slow down. What we've translated is richly diverse, with a subtlety in cartooning that perfecly aligns with D+Q's values. It's been such a joy to explore such a deep and expansive output of comics, that for the most part, just weren't being translated into English. In this FCBD issue, we're sharing a collection of outstanding Korean comics!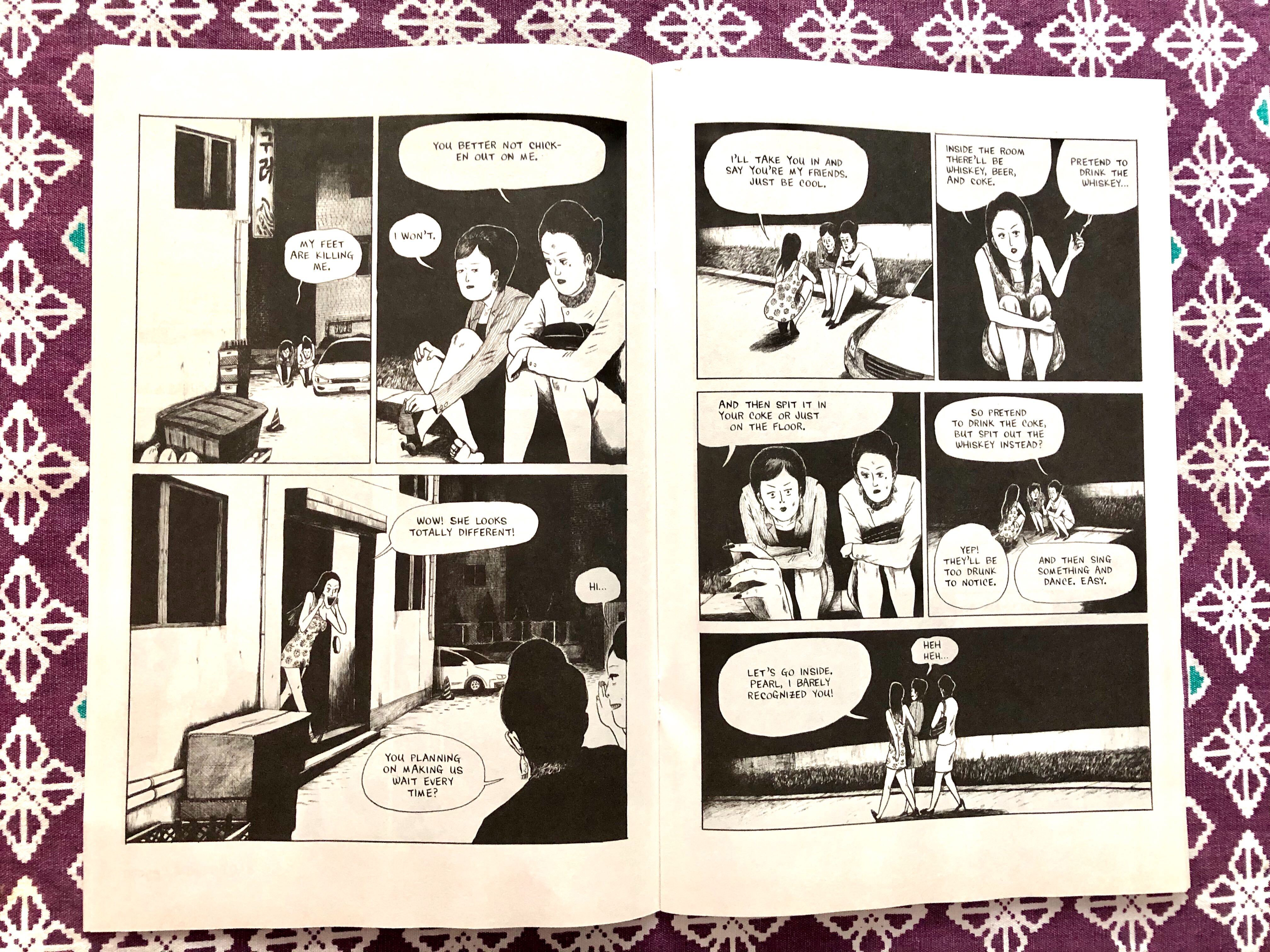 Since the publication of Uncomfortably Happily, we fortuitously entered a relationship with award-winning translator Janet Hong, who's been instrumental in helping us find, read, and publish more Korean comics. I think you'll find the works we've brought to an English readership are anything but reinforced gender stereotypes. In this FCBD of Manhwa: Contemporary Korean Classics, misunderstood and abused teen girls push every boundary to try to gain agency and sense of self (Ancco's Bad Friends and the forthcoming Nineteen), mothers reject the traditional patriarchal role of servitude to husband and children (Yeong-shin Ma's Moms), and sons reflect on their own mother's life and her utter loneliness while fulfilling that traditional role (Yeon-sik Hong's Umma's Table).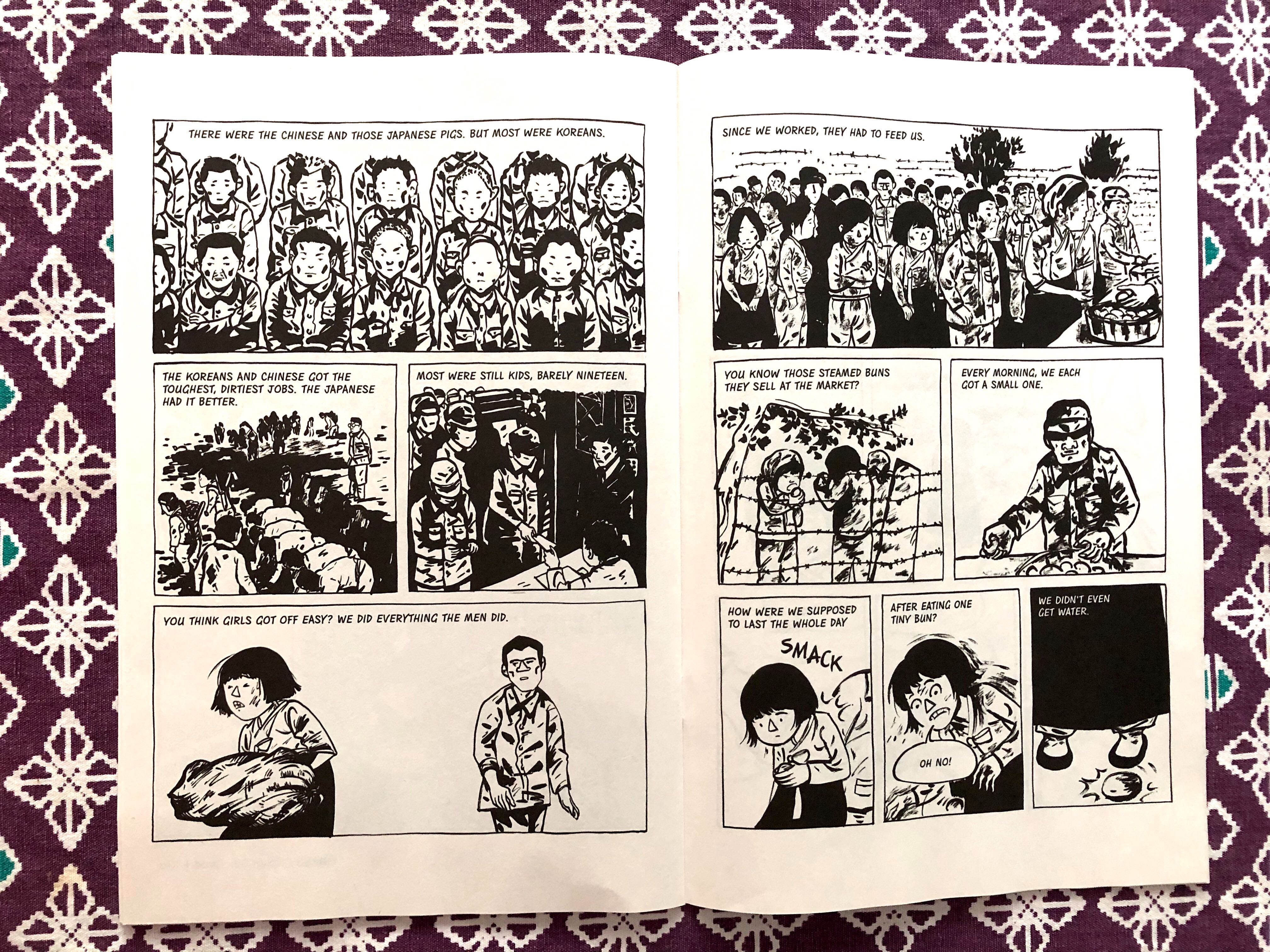 We've also included the gut-renching retelling of a childhood working as a sex slave during the Japanese occupation of Korea (Keum Suk Gendry-Kim's Grass).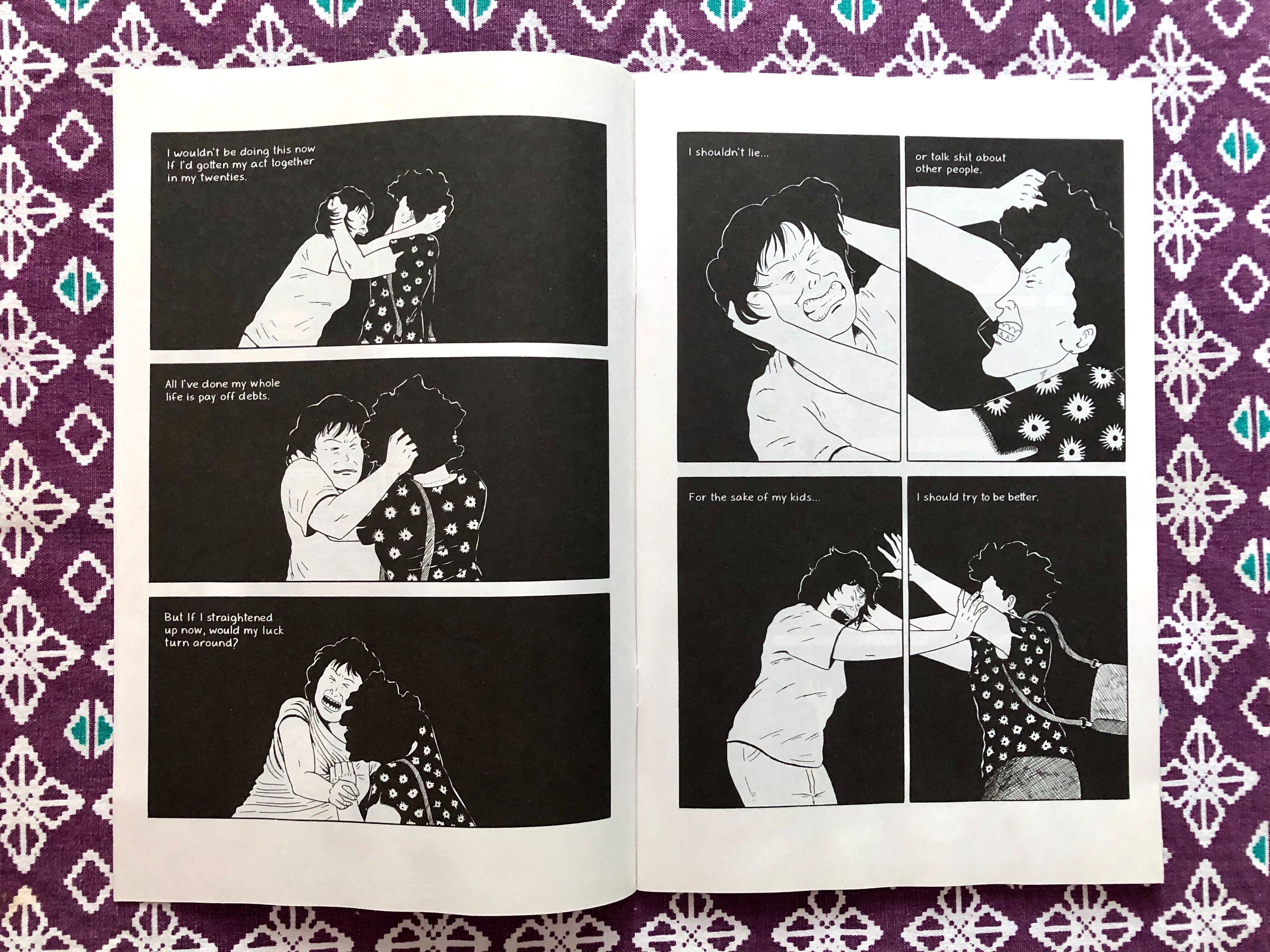 We love that we're able to help provide an alternate perspective, and we're ver proud to be importing these treasures of Korean literature to an English readership.
Pick up your free Manhwa comic collection from your local independent shops now!
-Tracy Hurren