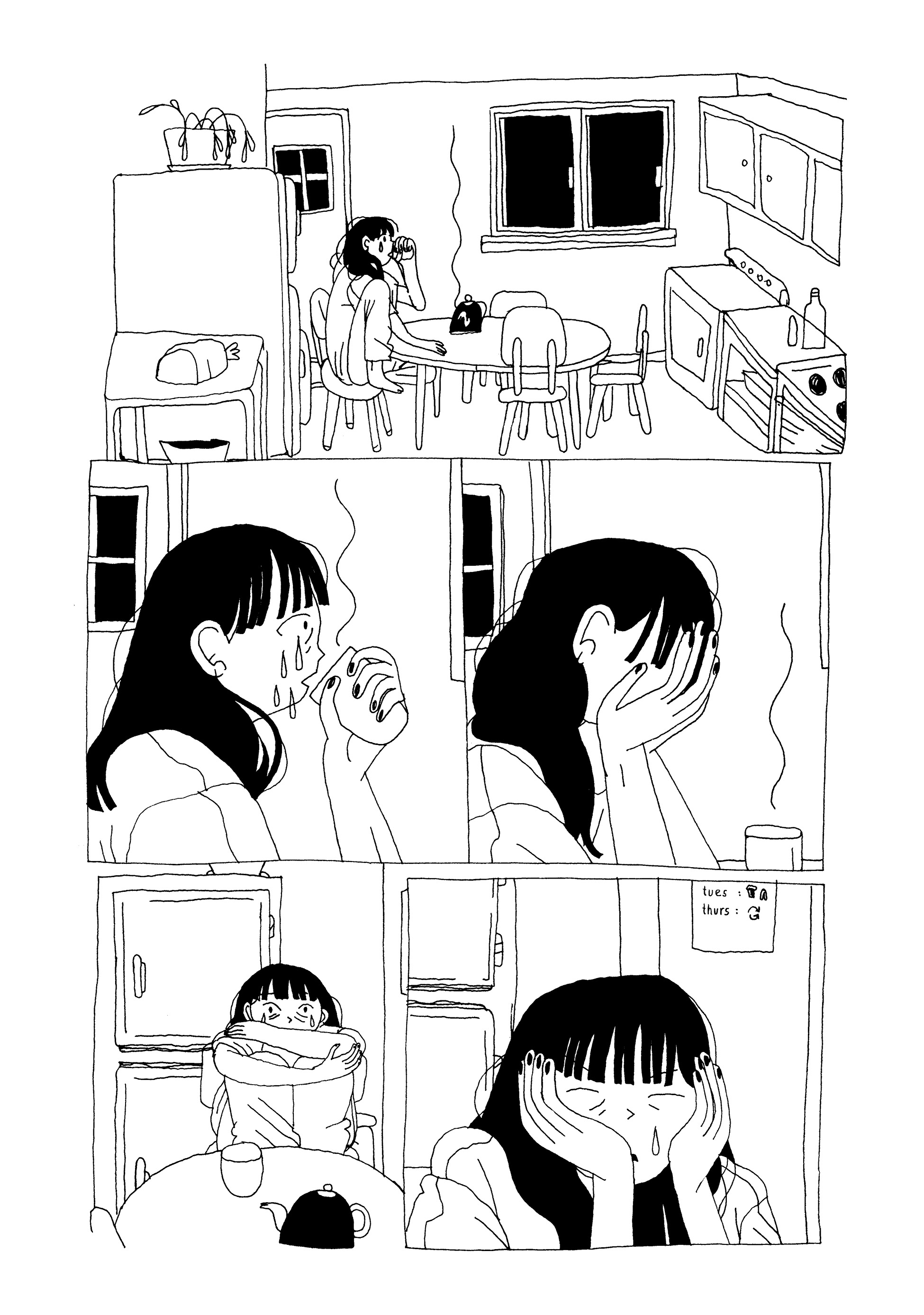 Drawn & Quarterly has acquired world English rights to the graphic novel This Is How I Disappear by cartoonist Mirion Malle (The League of Super Feminists). The work of fiction offers an empathetic portrait of a young woman wrestling with psychological stress and trauma following an experience of sexual assault. It will be translated by Aleshia Jensen and published in Fall 2021.
Clara's at a breaking point. She's got writer's block, her friends ask a lot of her without giving much, her psychologist is useless, and her demanding publishing job leaves little time for self care. She seeks solace in the community around her, yet, while her friends provide support and comfort, she is often left feeling empty, unable to express an underlying depression that leaves her immobilized and stifles any attempts at completing her poetry collection. Malle displays frankness and a remarkable emotional intelligence as she explores depression, isolation, and self-harm.
Filled with 21st century idioms and social media communications, This Is How I Disappear opens a window into the lives of young people as they face a barrage of mental health hurdles. Scenes of sisterhood, fun nights out singing karaoke, and impromptu FaceTime therapy sessions show how this generation is coping, connecting, and healing together.